(I almost didn't hit publish button on this one)
Totally hypothetical situation.
It's about a friend of mine.
We'll call him – since this is purely hypothetical – we'll call him – me.
I am in a new place. I haven't been here long. I'm a little out of place in this new place. I didn't mean to arrive here. It wasn't the plan. But things changed and this is the place I landed.
Remember, this is purely hypothetical.
It may sound as if I'm not liking this new place. But I actually thought hard about it and it's a place I chose to come to. In fact, I think it's a truly special place, with some really remarkable people. It's a place in which I want to be.
But the lines and rules and boundaries of this new place I am not sure of. Like a kid in a new High School. Everyone can clearly see you are new. You stick out. You have a Brooklyn accent in a place that simply doesn't talk like that.
You look different.
You are different.
Things are established in this place. It's a tightly knit place. And I'm worried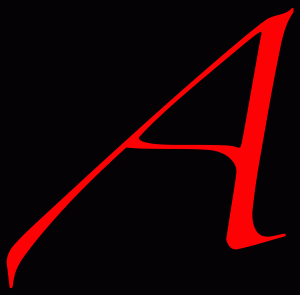 that I may say the wrong things to the the right people, and in the wrong way.
I might be misunderstood.
If I'm misunderstood.  I might be labeled. The label  will stick right here – big and bold on this chest. It might be in a hypothetical color – let's say – scarlet.
And since I don't want this to be taken the wrong way – the choice of analogy here has nothing to do with the letter – and all to do with the branding. It could be any letter – the first one is just the more famous example.
It could be this letter.
And a slightly different color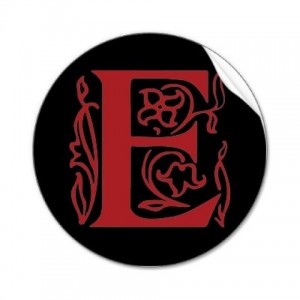 It makes no difference. The point is that if this hypothetical person makes the wrong move he might be branded, ostracized, and have nowhere to go. Because this is the place he wants to be.
I actually could go elsewhere where I am more familiar with the rules and I don't stick so much. But I like this place – and the people – and I just don't want to insult anyone or offend them.
It seems that this hypothetical person needs to find out the rules of this place and do so fast, because beginnings turn to endings in the blink of an eye. And he I (this is a bit confusing) don't want this to be the end already. I just got here.
Today's love is this:
Love does not seek to create offense.
I do not want to create an offense. Love moves adroitly and tries to see the situation from all sides. It tries not to overstep bounds.
I'd say that perfect love never does – except perfect love walked this earth and did create an offense. But that was different. That was perfect love and the offense had to be created so the sacrifice could be made. This is not that. I just want and need to be prudent, discerning, and thoughtful.
So today, I pray for each of you to love this way. I pray that  you discover the rules in each place you are. That you try not to overstep bounds. That you go through this day and seek not to offend. Not one time.
Be careful. It may be a tightrope walk.
The question for the hypothetical person is this:
This hypothetical person, did offend. He didn't mean to. And didn't offend everyone. But did offend. What does love do then? If you have any ideas about this, I am sure that the hypothetical person will be reading the comments.