I used to play music. It's #'s 70-72 in my 100's list over on the "About" page.
And we know that music has melody and harmony and
do  -re -mi – fa – sol – la – ti – do's
But it also has "rests".
Musicians bear with me. Those of you who used to play know this too. But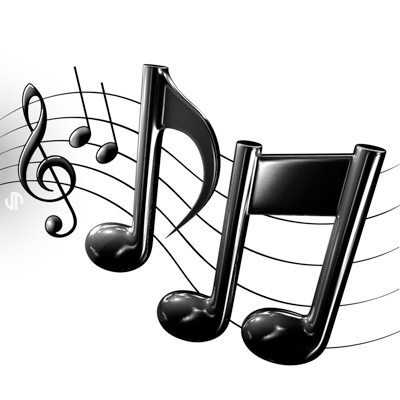 music contains beats, and some of them you play – and some you "rest" from playing. It's all about the beats.  Each measure is full of beats and each beat is is a note, or a rest. If you listen to your heart you can hear the beats – and the rests.
It's about fractions of measures: There's the full rest, and the half rest, and the quarter, and the eighth, and the 16th. The 16th rest, by the way…
not so much restful
Today, I'm a little tattered,
and frayed,
and frazzled,
and worn
– and I've decided to rest – in God. I should have done it at the beginning of the fraying. But I didn't. I worried. I filled the air with the aimless and erratic music of a disquieted heart. But today? Today God? Today I want to rest.
In You
Waitress? I'll have one half rest – with a 16th on the side – and a diet coke please – and I'll take that to go.
Selah is a Hebrew word. You find it in the musical Psalms – as in the end of #'s 3, 24, and 46. It can have a few nuances of meaning but mostly means "stop and listen".
Stop
and
Listen
My heart has been in overdrive. It hasn't checked its gate in almost a week. It's been playing sharp and flat notes – with too little heed to the director – or the score.
Sure, sometimes I got it right. I involved Our Lord. I got involved with him. He issued forth peace, and rest. He just kinda said "Here. Take." – and I did. And I gave it back. And he gave it to me again. God is nice.
But today? Today love tells me that it's time to Selah, at least a half rest (things still need doing). All it takes, in the middle of chaos, or in the tranqulity  of a forest – is to be still, and know, that HE. is. God. That's Psalm 46:10 (46:11 if you're following along in your Catholic Bible).
The Word helps. A few moments alone, wherever they can be squeezed, they help. Soft music helps. Soft Christian music – even better. And then a heart that's willing to stop, and rest, and listen, and understand.
It requires a stilled spirit, to feel that, God is God, and he cares, and he wants the best for me. He knows I've asked for his will. He also knows that sometimes I get ahead of myself and want my will instead. He knows it all.
But when I rest in him – I find myself wanting what he wants more.
Laska the love kitty likes to lay on the couch cushion directly behind my head and shoulder when I write. Sometimes I get the wrong end of the body – thanks Laska. But sometimes, like right now, his face is right next to my ear. I can feeeeeeeel the purrs. And I just heard him…breath…out…and let…go.
Love knows when it's time to Selah.
I hope I'm not alone in this today. I hope you grab at least a snippet of time and love in this way. Like all loves – tomorrow we can all run frantically about. But today. Before the Holidays start ringing in the ears, and the emotions, both good and bad, begin to carry us along the current of their river. Please, if only for a moment, Selah…
Stop
and
Listen
Thank you for reading these words.
May God Bless You. (see how nice I get when I rest in him)