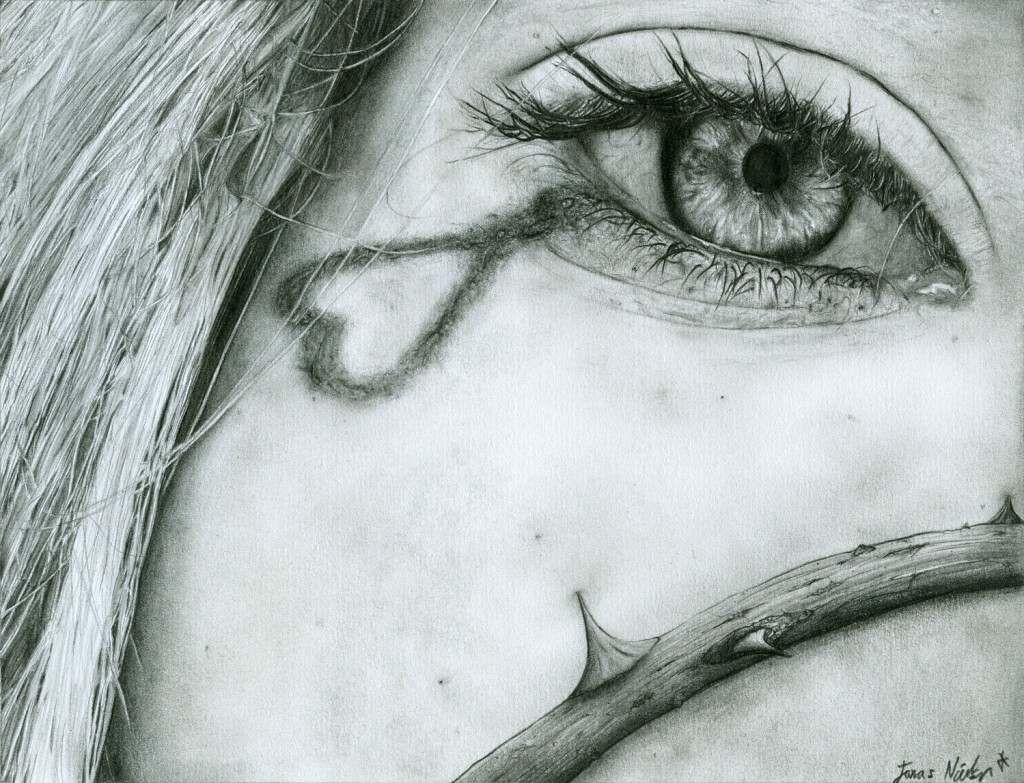 I am fair to middling good at saying thank you for blessing and opportunity. It's good to give thanks and praise for favor, consolation and delight.
But there is this too…
Love says thank you for the thorns.
Not everyone today has family to visit, or family may not visit them. Not every turkey will cook just so. Not every dessert will rise. Not every child will be well behaved and bad things will happen to good people.
Diseases won't vanish. Heartaches wont mend. Jobs won't be found. Money won't stretch – and now it has to,  because our culture tells us it's time to spend.
I pray today for these people – the people for whom thank you has to be a heavy,  strenuous, toilsome thing. Because say thank you we  must. I must. You must. Because a life without understanding that God inhabits the trial as much as the blessing has the potential to wander only in the sphere of passable, to daunting, to misery, soft or intense, quiet or public.

And love says thank you for the hard stuff of life.
Love says as many thanks in the dark as it does in the light.
And love doesn't mean a fake thank you, a glib one, a religious one. It means…
a heartfelt,
this is horrible,
I hate this,
but I love you for being in it with me,
for exposing my pride,
and filing it down to the humble,
Thank you.
Because although we have this Disney view of you, Our Lord. Because we see your life as only sunshine, except for three short days. We see your life through a glass, dimly.
You were hunted from birth, you were tempted beyond measure, you were poor, you were homeless, your words were misunderstood, your love was taken for granted, you were betrayed by those who looked for all the world to be friends, you gave up everything there is, to just walk this hard rocky soil we call home. You had constant plotting against you, people trying to trip you up, crowds one minute shouting your name and the next shouting Crucify.
Yours was a blessed life, but a life filled with peril, heaviness, and hardship. You are love, and you said thank you.
So thank you
for being alone on this day- where I can spend more time with you
for an illness with an undiscovered cure – an infinitesimally tiny sharing of your suffering
for being poor – so that the very little things in life are a treasure
for getting older – because you have made it so that I will never die
for losing those who were dear to me – for I will see them again
for my baseball team that always disappoints – there's always next year
for the lack of worldly success – because this whole world is just a speck in a vast universal landscape, and eternal treasure in heaven is what matters most.
I thank you for being misunderstood – because I know that you always understand me – sometimes too well for my tastes.
I thank you for not being forgiven by others – so I can see how much your forgiveness means
I thank you for the bitter of life. I thank you that you understand. I thank you that you catch tears, and save them, and feel them. I thank you that you teach me that everything is "good" because everything, if I turn it to you, makes me more like you. More like the God of all.
Love, on this day, calls for gratitude in the good – and thankful joy in the bad – and remembering you in the middle. Love covers every season
I pray you all have a blessed day,
alone, or in company
in laughter or tears
in trial or triumph
in work or play
in your roses, or your thorns
I pray for all who read these words, and those who don't,
I just pray. And I say thank you Lord. Thank you for my thorns.
God Bless