If God is not in the way out – it's just a way in for someone else.
It's Christmastime, and expenditures are up a little. But generally there's financial contentment. Who needs to be rich after all? Every rich person I've ever known has been quick to tell me how hard it is to be rich. And I've known enough of them to have a large sample size.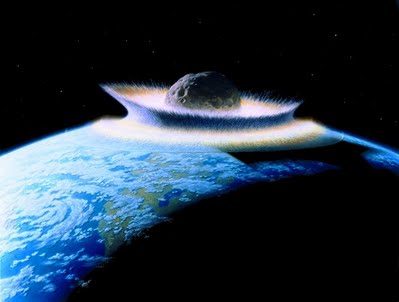 But that financial contentment thing?
It was just hit,
dead center,
by a huge financial asteroid.
It came without warning and obliterated the peaceful scene.
The income which wasn't much, but enough, has just been cut by 20%. Now, to regain my footing. The true measure of contentment is if I can say, when I have nothing, that Our Lord is enough. I have had nothing before, and he has been enough. So how hard could it be?
Upon receiving the news I teetered on the edge of that gaping crater left by the asteroid. I said defiantly,  "My Lord is enough." But my heart didn't occupy the same place as my words. And now that a few people are reading my words they darned well better align with my heart and actions.
I failed at today's love. Here's how it happened.
First came the shock of the numbers – 20%. If it's out of a 100, 000 or 10,ooo it's a lot. To me? Yeah, it's a lot. And believe you me I was set back by the news.
Then came the, "how can this be"? Followed quickly by the "I don't deserve this". With the "there must be some mistake" bringing up the rear.
Then came the "Isn't there a way around this?"
Then the options arrived – ways around.  But not one of them would be options Our Lord would have had me take.  Tempting – but I had to say no.
Then came prayer?
repeat
Then
came
prayer
Why wasn' that first? There's the fail – right there.
repeat
Why
wasn't that
first
Love first looks up when the path is rough
Only after prayer did the settling in happen. Peace and planning – in a car – on a road – with God in the passenger seat. It means a corner here, a corner there, and Ramen noodles, and mac and cheese, and corn from the can, and bread, lots of bread. I can adjust.
Why did I first go through all the thinking – and only then think about God?
Oh me of little faith.
And that way around? It would have been easy. But it would have involved deceit and shadows. I'm especially close to Our Lord right now. I shouldn't even have been tempted. It didn't matter that I was advised by the people in power to take the route. All I could think was: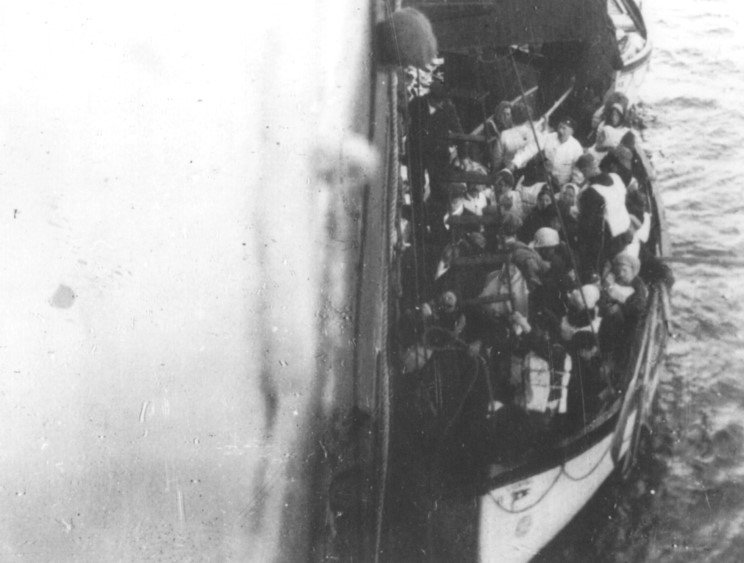 On the Titanic
offered a place on a lifeboat
this meaning a mother and two children
would die in icy waters
the answer has to be
No
give the spot to these instead
The "how can it be?" was quickly replaced by "of course it can be".
Late November and early December has been a very trying time – emotionally, personally, and now financially. But trial is brother to wisdom. And wisdom is welcome here.
I think seeking ways to escape disaster is normal.  But any path of escape must intersect with the path on which God walks. If God is not in the way out – it's just a way in for someone else – someone who has only my worst interests at heart.
And prayer – why didn't it come first? I reacted, stressed, teetered – and only then – God.
I talk with him all the time. I chatted with him minutes before this happened. But then I suddenly stopped talking to him as the weight of the situation hit. How does that make sense?
But I did involve him. He hearts that. And now I move forward with him involved. I can lay the situation at his feet, along with the other one, and the other one, and the other one.
Hope God has lots of room around his feet.
Pray for his will.
Want his will.
Dot my i's
Cross my t's
Accept what happens as his will.
And therein lies peace.
I pray, if your road is rough right now, that you look up. Tomorrow, only after looking up today, we can all stare at the devastation as long as we want. But today, just for one day, join me in looking up?  I suspect once we start, the looking up will become easier.
And I sense lots of rough paths.
Know that I have prayed for you.
All of you.
I promised to – and so I am.
As for me?
Deep breath.
Looking up – knowing he is here.
Knowing this didn't surprise him.
Boiling water for the Ramen.
In God's love.