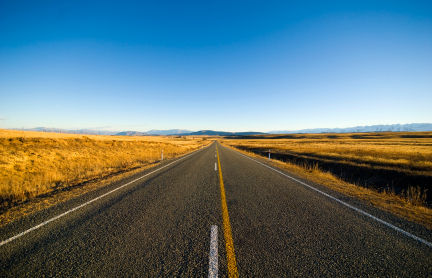 A little while ago I wrote a Christmas poem. It was all about following a star. Not being diverted, but keeping my eyes on where God would lead me. Hearing many voices but listening to only one. In my own imperfect way I've been doing my best this month of Christmas to stay on course, heeding His voice, and moving ahead.
But how do I know that "ahead" is the right way? The Wise men had a big shiny thing to follow. Our paths are not so well marked out. So how do I know which way to go? I follow some lessons that God taught me once…
I had failed miserably when my best door had opened up for me.
I was moving aimlessly,
had traveled too far from God,
was unsteady and unsure.
I needed to know the right move.
I needed to discern God's will.
Love aims to do the will of God.
I had heard people talk about the Will of God like it was written in neon lights somewhere. I thought to myself that neon should be easier to find. So I took off on a cross-country road trip to pray and study about God's neon.
I brought my bible, music, and prayer. As the trip wound down there was still no definitive answer in sight. But then I discovered something way better than neon lights while hiking in a desolate, dry, daylight drenched Utah canyon.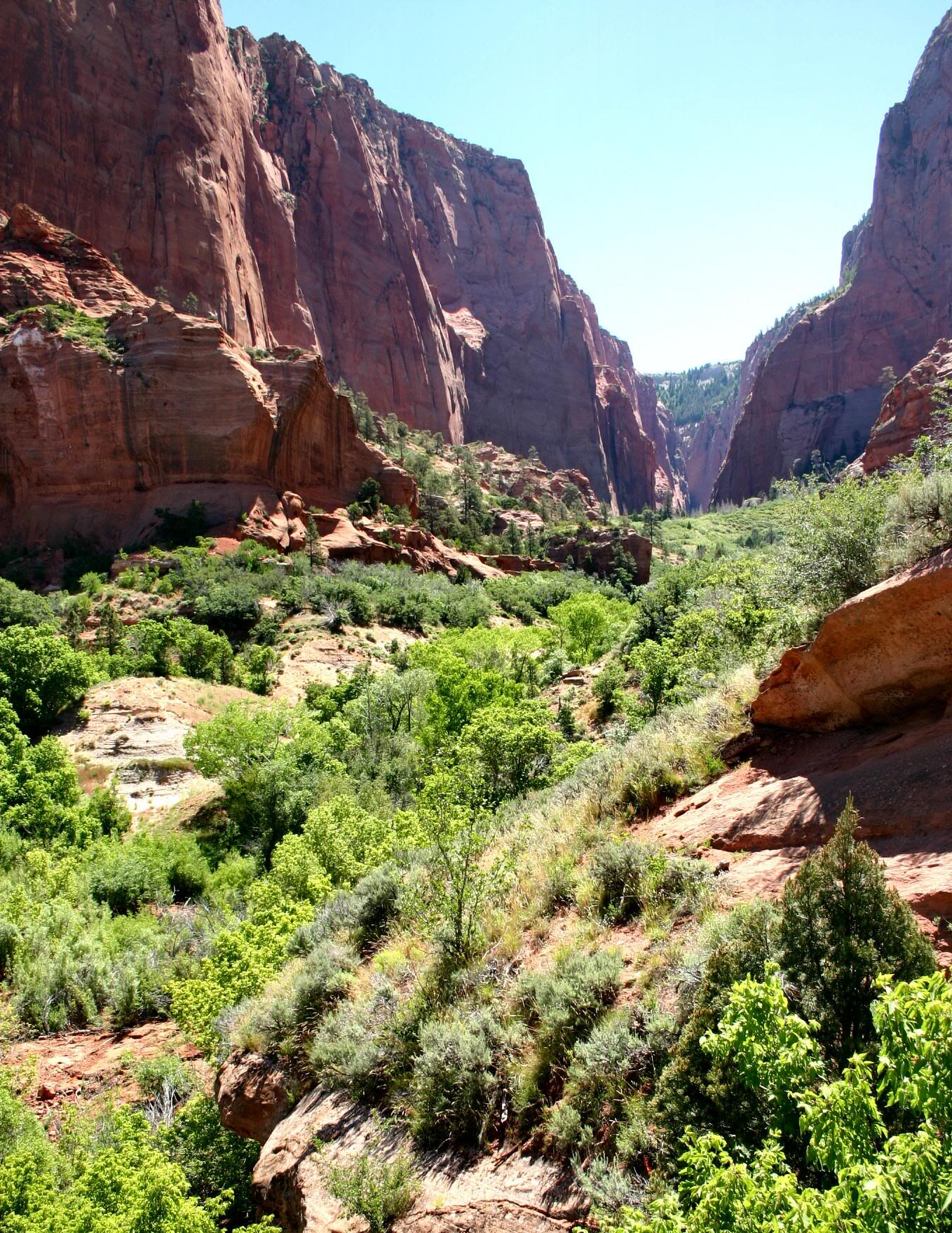 The South Fork of Kolob Canyon is 3-miles long and V shaped, narrowing gradually until the walls meet at the end.  Yup, see way down there at the end – the triangle ended in a single point – way. down.there.
A stop at the Ranger station yielded advice and a crude hand drawn map.  I thought to myself, "Who needs instructions on how to get to the end of a little V shaped canyon?" But I accepted the little map that provided general info, vague landmarks, and what I thought were chintzy directions.
The hike began with the vivid blue sky providing dramatic contrast with towering 500-foot red sandstone walls. The immense walls limited my movement. They also restricted my view since there was an entire desert landscape just above the canyon rim that I couldn't see.
But, on the other hand, the walls also provided a guarantee that I couldn't get very lost.
As for the scenery of which I was deprived? Who cared?  The setting inside the walls was just as pretty.  Outside the canyon were attractions to be sure. But also, because of the lack of boundaries and a working map, there were a million ways to get lost.
In addition, the end of the canyon, that point where the canyon walls met, my goal; it was inside the canyon – not above the walls.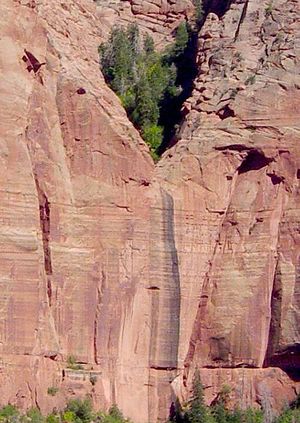 Suddenly I noticed I was flanked by lesson number one – the first in the series.
God's laws and precepts are just like those walls – lofty, sometimes limiting my movement, keeping my  eyes focused on the narrow way, and preventing me from getting lost.
I thought, I might be convinced that things are more picturesque outside those narrow walls.  Maybe so, but it's not really the scenery that counts, it's the eyes through which the scenery is seen.
My first lesson was that all my decision-making is to be made within these imposing, yet exquisite boundaries.
"Nice." I thought.
But God was only beginning.
This is the start of a little path on which I'd be honored to have you follow along.
It's how I know the difference between shiny lights in the sky
and the Star.
Because love follows the star.
Love aims to do the will of God.
In God's love.