"Our best thoughts come from others." Ralph Waldo Emerson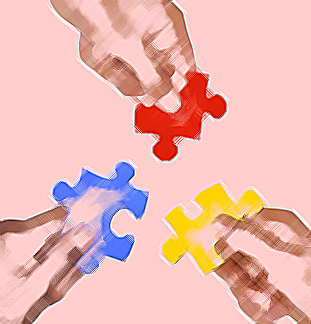 Mine is a tiny corner of the web. But it's inhabited by some truly wise people who teach me every day. I write my stuff but it's only really good when it makes a circle through them and back to me.
I thank everyone who reads these word, I have prayed for all of you: the ones I know, the ones I don't, the ones who speak up, the one who remain silent. Thank you for being here. Feast a little on some wisdom. I know I have.
Reading through my comment section is sometimes like reading the Book of Proverbs.
"What are the 'skills' one needs to be able to weather the downs of life without them tripping us up? I think it has to do in part with not becoming too attached to things of this life…traveling without glue on the fingers and soles." (from A.)
"… pink sand is like the distractions of life…that take our eyes off of our destination, and then we are caught off guard at the twists and turns ahead … we want to be able to check out the "pink sand", because it's pretty and unusual. But we shouldn't dwell on it….if we want to successfully reach our "prize." (Eryn @ Mama Hall)
The dark will fall, and then I will need to have paid attention, and to recall [what God has shown me in the light] (Joy @ Joy In This Journey)
We want to question and try to solve on our own first and then go to God…not the way it should be. (Shell@ Things I Can't Say)
Discipline is by far one of the hardest and most important things there is as a parent – and also the patience to go along with it. (Amanda @ Enchanting Havoc)
Are we not His vessels, through which He works, down here on this wad of dirt? (Sharon @ Hiking Toward Home)
All we can do in times of pain is to hang on, and to surrender, to Him who never lets go. Even in my struggles with cancer, I know he can use any situation for His glory. (Bill – my opinion, this man is a hero)
Love looks at me and doesn't see the same things I do. That lovely grace helps me to look further, higher, behind what I think I see, and find Him in others, and in every situation. (Deb @ If Today We Hear)
There is more love than hate and God above all. There is more good than evil and God above all. (Linda @ Linda Kruschke [it is snowing on her blog])
Your reading of this blog is a gift to me. I appreciate each one who reads, and treasure each comment.  I gain wisdom every day by reading your comments. And I wrote this today because…
Love shares wisdom obtained from those who have wisdom
** a note for my readers: I've been inundated with spam comments so I've implemented measures. If somehow you have tried to comment and have been blocked by the measures please contact me via twitter or email.