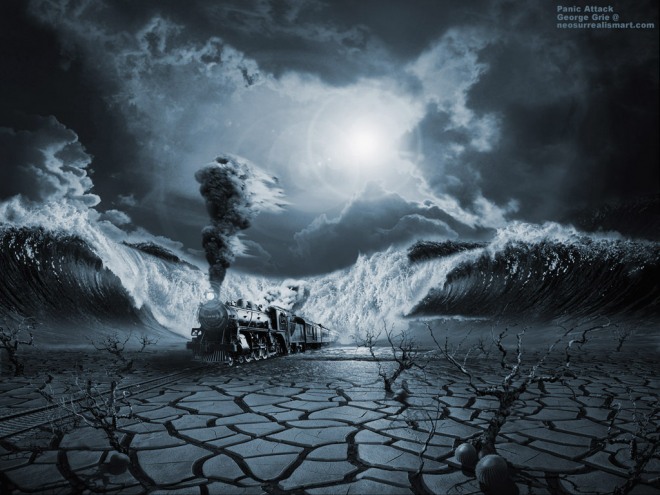 She is hurting – this child of God.
She's in a circle of pain.
The brain attacks her heart and pummels it until it can't beat
or terrifies it so that it can't
stop
beating.
It takes a thought,
any thought,
and races with it so fast that nobody could keep up.
And it twists and turns and tears at the fabric of the thinking until shreds fall to the ground.
And my heart hurts.
And I can't be there to help.
And all I can offer are words – and prayer.
And she's been gracious enough to tell me they've helped.
I can't do more.
But I can do more of the same.
There was a time when my heart wouldn't have been moved. The further I get from that time, the more I see how much repair was needed on my heart by the God who specializes in that sort of thing. I just didn't know how to love until Our Lord taught me.
He was the master of this love.
Seldom were the footprints of Jesus and his disciples alone. Like birds around a bird feeder people with problems flocked to Our Lord. There were always poor people, sick people, sad people, and hungry people. Love finds it hard to pass by a need without feeling the pain and helping, and Jesus was, and is, love.
He would find the one person in the crowd with the deepest need. He would go down the narrow alley to find the person unable to be part of the crowd. He would visit homes of the sick, or places the poor hung out, or just the trees in which they hung. (Luke 19:1-10)
One of the best things about Christianity is that it's not about faith in a far off God who only theoretically cares. It's about Jesus, who being God, actually did and does care.
I took me  decades to really understand what Our Lord meant when he told his apostles he had to go. When he was here, he limited himself to the length of his arms, and the distance his feet could travel. He knew he had a world to touch, teach, heal and redeem. To do so meant being free of  the limits he set upon himself.
I am thankful that his heart has finally rubbed off on mine. Sometimes now, I listen, and I hear, and I feel, and I hurt just because I'm near hurt. And I still have so far to go.
So today is about following that example and finding someone with something going on. Then I'll do more than understand. It's no big thing to feel. It's not even a great accomplishment to help – especially when it comes without the feeling. But to do both – at once – to feel and then be moved to immediately help – there's the magic of love.
I won't have to look far. And I don't want it to be just one day. This small bit of help I can give, this particular one deserves some extended effort. I will give what I can, and pray regularly to the one who is not limited by the length of arms, and the distance feet can travel. I will love. I'm a Christian. It's what we do. It's no big deal.
That's determination you read in those words.
I better not mess this one up.
In God's love.