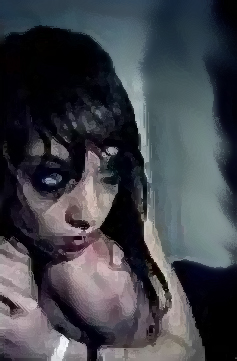 If you missed it, Part one is here. It really must be read first.
And well after the last stone was dropped,
there she was.
Hidden in the only safe place
within, locked away, far away
no light, no sound
I am not here, I am not here, go away
I will not move, I will not leave,
I'm fine. I'm fine
just go away
everyone
you in the white, please leave
it's over
I am not here
go away
I'll sear you
I'll turn you to stone
Leave me be
I am not here
go away, go away,
Sorrow upon sorrow
yet not one tear would drop
resolute,
unbending,
go away,
I heard you, I have no stone, but I am sin,
I. AM. SIN.
go … away
I made this, I am this
please leave
I don't want your touch, I don't want your pity, do not extend that hand
I know what comes next
go
away
let me be nothing
this dirt,
these rocks,
this is me
walk on me, remove me, but don't love me
not me
go away
I can still hear you. I hear you breath.
If you touch me I'll hurt you. There were many I couldn't. But I swear.
Do. Not. Touch Me.
And I think nobody would. And I think if they tried, Our Lord would have stopped them. There is a time when we are beyond touch. Our Lord knew this. Even as human, even without all-knowing, he would know this woman.  The silence that quelled the rage, the silence would be needed now.
Just the wind now.
Just the wind.
Approach the bird too quickly and it flies – the rabbit bolts. This moment would be stilled like waves on a sea. Maybe a silent miracle this time. A faint heartbeat to grow stronger before he would draw near.
And then…
only then…
would come quiet words, meant for one set of ears.
"Woman…"
This was different. She did not know this voice but she wanted to. Her eyes would open. No longer invisible. A biting of the lips, a trembling hand. And new thoughts…and maybe now
a tear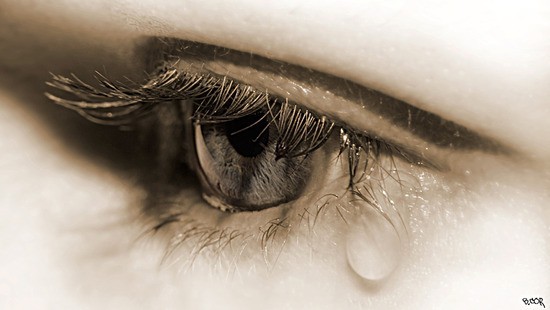 Don't go way.
Please Don't go way.
To this woman,
this invisible child,
came these words,
"Where did they all disappear to?"
They were invisible.  They were sin. And they were gone.
Then…
"Has no one condemned you?"
She would look left, right, and now want to answer this voice which unlocked her. She would know that where he lives, condemnation dies – and with his absolution who was left to condemn her?
"No one sir,' she answered.
Not even herself.
And Our Lord said, `Nor do I condemn you."
And things were different.
And to this one who could not move he said, "You may go."
And she would would feel free, and this would be new, and she would rise.
And one last thing. Because after after forgiveness, comes repentance, comes a turning, comes a heart that wants more light, to make our way through darkness…
"But from now on avoid this sin."
Maybe a nod of the head by this one. Maybe a nod of his head too. A new creation, able to see, able to be seen, no longer dirt, no longer hostile, or anxious, or guilty, or embarassed, or powerelss, or numb.
We always assume some contact here. But maybe not.
A nod by him. A nod by her.
His heart to her heart – maybe that was the only contact needed.
A sparrow set free, and with new wings to stretch.
To read more into this.
To say anything else? Not today. Enough has been said.
In God's Love.