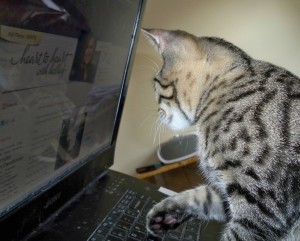 If you are new to Deep Into Love, you need to know this. From time to time Laska the love kitty sneaks on here, and before I know it, there's a post. He likes to write, and as long as he stays on topic – well – it saves me the trouble of writing a post…
Helo. This iz Laska th luv kity. Tuday i spild sowda.
So – don juj me
it wuzent the darc sowda,
it wuz the lite sowda that u can se ur paws on th uthr side th botel – if u luk thru it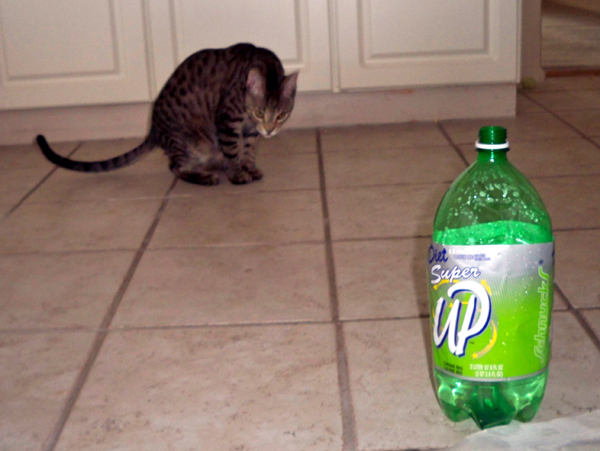 it wuz that sowda
it uzed tu bee in that botel
i don lyk that botel
ken u tel?
it iz gud sowda to spil cuz it iz th kind that disapeerz wen u spil it – so i don unerstan wi Kreg wuz sad
an sum papurz they fel tu – an ran uner th bed – i don no – papurz fawl sumtymz rite?
thayr is gravitee
an then kreg sez wurdz tu me
an i wach – an he haz fun!
he unroles th big toylet papur and putz it on the invizabal sowda – an he putz hiz fete on th papur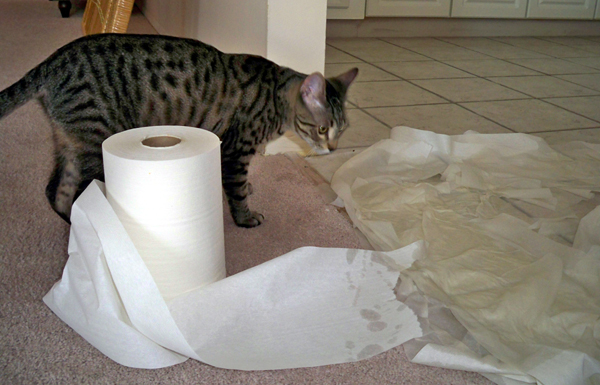 wi he iz sad tho?
i lyk th big toylet papur
then he sez don u kayre?
of corse i kayre – i m yore kat!  i luv u!
oooooooooooooo
th sowda!
no
i don kayre abowt that
he sez katz hav no gilt
wat iz gilt? i think i want it. duz aneebudy no ware th gilt iz?
an he sed tu, that katz nevr klene thayr mesiz
what iz mesiz. I think i want mesiz. duz aneebudy no ware th mesiz iz"
an maybe th sowda jus fel
lyk th papur – gravitee
an i haz a kweschun aneeway
wi theyre wuz no kap on th botel?
so iz not reel fawlt kregz fawlt?
stil kreg sez we shud klene up owr own mesez
ware r theez mesiz – i mus fine them
if u hav a mes kleen it – becuz luv kleenz yore own mesiz
then giv it me – i want tu play with it
oh an wun moor thing
th bes thing abowt this iz
Kreg left owt th big toylet papur
an it wuz fun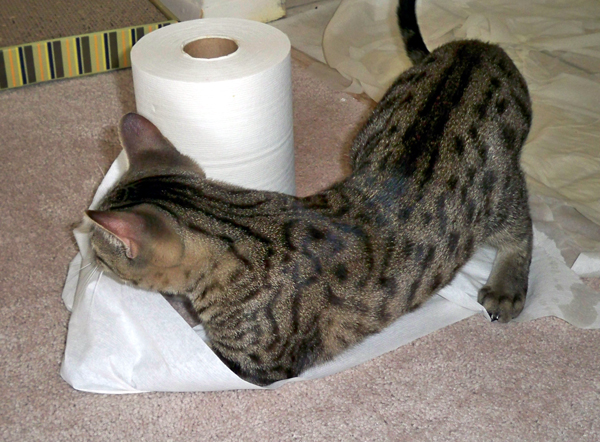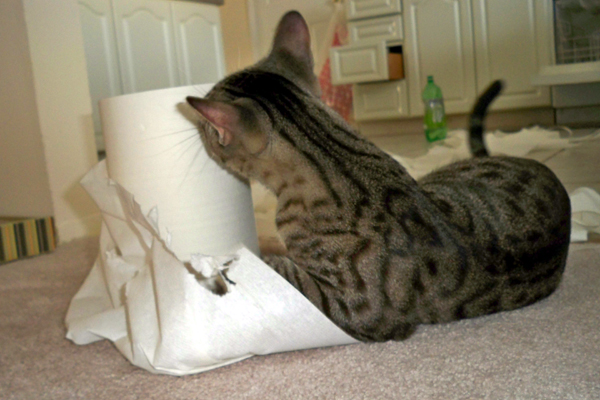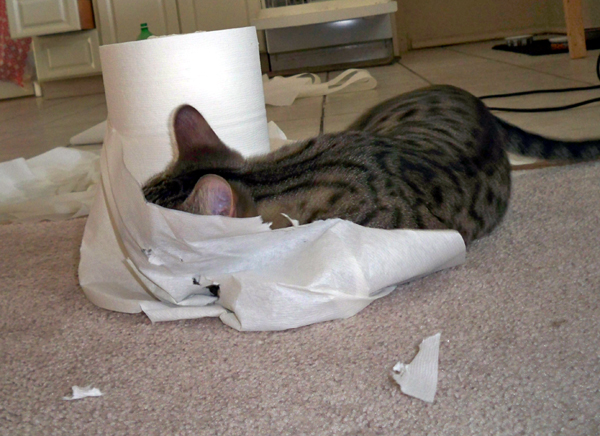 an wun moor thing
i wacht him an now i no ware he keepz th big toylet papur
i haz planz
luv
Laska th luv kity