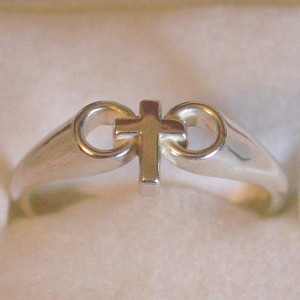 I am single.
I am a man.
I am not a virgin.
But I abstain.
I have for many, many, many years.
But it sounds too fact-y.
There's no art to it – no romance – no nuances of word or thought. So how can I write about this love – Love being chaste – and say how I feel and make it nuance-y instead of fact-y.
I think…
a little bit of fiction…
historical fiction.
I'm not Catholic – but I have a favorite Saint. A hero really.
Her name was Jeanne (pronounced like "one",  and with a soft "J",  and a lingering "n").
In English we call her Joan.
Joan of Arc.
In French it's Jeanne,
Jeane d'Arc
a fellow soldier,
a beacon to follow,
an icon of what is precious about the Catholic faith,
and yet, one who so challenged the bounds of the Catholicism of her day, that she could arguably be claimed by Protestants as one of the first Reformers.
She was a dream general,
a designer of world history,
and she was chaste.
Sit back, because this one will take a bit.
Fiction needs room to breath and this is going to have to breath over a few posts, maybe even the whole week. It's an important love though. I want to let it breath as long as it needs.
So if she were here, and I asked, "Why chastity Jeanne?"
I think this would be the answer…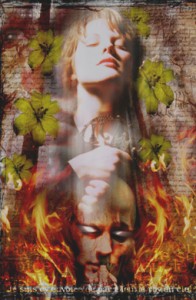 It's because I had to fight a war for God and I couldn't be distracted.
It's because I needed to talk with God, my Saints, and our blessed Mother.
I had to be in a position to hear their voices.
It's because I had to lead and set the example.
It's because our Lord said not to – and I love our Lord.
It's because it's God's body – and mine.
Together, we decide these things.
They all knew better than to try to force this or any other issue with me.
It's also because I liked the way some men looked at me – but not others. They never thought I could tell, but I could.
Has there been attraction?
Of course.
But that's not the issue,
I never married and so I always considered myself to be married to Our Lord and I would not have been unfaithful – ever!
I was just a girl. Then at sixteen, suddenly, I was with kings and royal people. Then I had an army – and a war to save my country. They called me "La Pucelle". It's French for one who was young and chaste, and when I was thirteen I promised our Lord to remain so.
I had plenty of opportunity to forsake the vow. But I never did. I set up boundaries not to be crossed. I cut off my long hair, which I loved, as much more than a military disguise. I wore men's clothing, pants, as so much more than just rebellion. It was just necessary – and you know what I mean.
As a soldier, in the middle of an army of men,
I slept every night in my metal armor.
The men removed theirs and slept in their soft "civies".
The ground was always hard,
the air was cold,
and wrapped in my blanket of steel,
sleep was a stranger.
But love is chaste,
and there's always a price for love…
—–
Please come back for part two.
This is an important love.
Chastity outside of marriage.
Fidelity inside.
Love on all sides.
In God's Love.