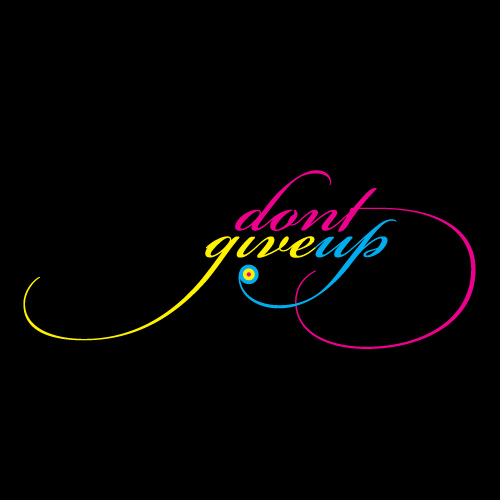 I'm thinking today of you who are wanting to give up.
I'm with you.
I know how heavy a load can be, how failure stings like a scorpion and leaves you almost as dead as a real one would.
I know how it is to wish the clock would stop ticking for one…
darned  second.
So you can catch your breath before telling it to begin again.
I know what it's like to try a million times
and have it not work once
and how hard that millionth and first time is.
I don't want you to give up.
Love doesn't give up.
I know that sounds trite. I know it sounds easy, and I know that easy it's not.
If you're hanging by a thread – I'm praying for you today. Because prayer is big and it travels and its effect isn't bound to what I know about your particulars. I can just say, "Lord help" – and if God is God (and God is God) then he knows enough to do what's needed. And he likes it when we pray for others.
One of the really good bloggy things is this – that I get to pray for you guys.
It makes my heart sing a little.
It makes my world larger.
It makes me happy.
It's an honor.
And today I'm praying all day, top of every hour, for you guys who read this – that you NOT give up.
As I'm writing this I'm thinking of a story Our Lord told. It's a parable.
The one of the farmer sowing seed (MT 13:3-23).
It's about receiving and keeping the message of salvation. But parables, by their very nature, allow for other interpretations. That's one of the reasons Jesus used them I think. What goes for salvation also goes for this too – this "not giving up" thing.
I've always imagined Jesus walking and talking – and then there's a farmer off to the right. I can almost see him saying,
"Look over there. See?
See that seed on the path.
Now watch.
See the birds?
And those there, on the rocks, what will happen to them?
And there,
see that?
The seeds among those those thorny weeds? What chance do they have?"
And the people would watch every action, hear every syllable – and for some the word would take root and grow. For others? Not so. That's the way of parables. Those with ears to hear get it, those without – just hear a story.
So how does this fit my "not giving up wish" for you?
I see it this way…
Sometimes birds will peck away – obstacles and enemies clutter the path everything gets harder.
Sometimes the soil's bad – our biggest enemies can reside within (doubt, fear, old negative voices).
Then there are thorns – the tough part of everyday life – finances, time limitations, health problems.
So, now with new eyes on the parable,  the question is how to move forward today even with the birds, bad soil, and thorns.
This is one of those loves I'd like you to join me in. Just for one day, to really focus on not giving up. And of course it's Friday, so you might want to stretch it for a weekend – but you don't have to.
This is what I'll be doing…
Today I'll see what's pressing in, and limiting me.
Then I'll reach for what's possible, which, depending on my thorns, and rocks, and chirpy birds, may be less than than the norm.
I'll be OK with that.
And I'm gonna ask this; "How do I need to adjust, my effort, my expectations, my faith?"
Today I'll get up on the bar and just keep trying.

It's just one day. How many bumps and bruises could I get?
This day I'll be aware of the things that are making me want to give up, and  then maybe I'll slow down, or speed up, or chase them away, but
NOT. GIVE. UP.
Remember I'll be praying today – I'll ask for angels to help you, and peace, and motivation.
If you aren't struggling – I hope you found something good in this love.
If you are – I'm right there with you in spirit and prayer – and I hope this helped.
In God's love