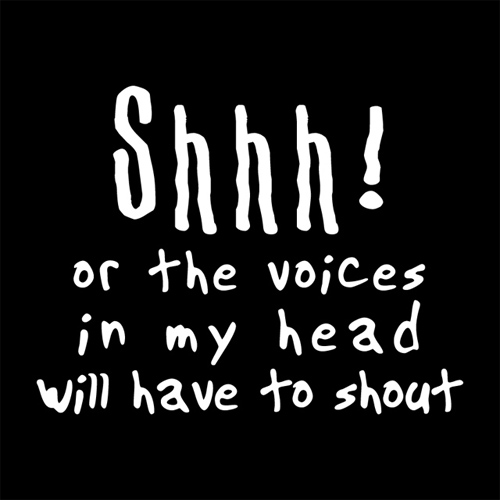 Every time I sit down to write a new love post, I hear them.
I think you know what I'm talking about.
You may hear them too.
"You can't do this."
"You aren't good enough."
"You're going to fail."
Today they were hounding me. I almost didn't write.
But I really like writing for you. To be honest, knowing that you would be here reading these words today, that you would think there is some value in them – that really gets to me – and I thank you. It's the reason I'm going to keep writing.
And I did write. Because you're reading these words.
Right?
How did it get turned around today?
Knowing that you'd be reading. So thank you again. Really.
I got smart and told Our Lord about it. We had a nice long chat.
Inspiration hit that if they are shadows, if the voices have no power (and they don't), and if they're consistently negative (and they are),  then take them one at a time. Line them up with the truth – and see which ones remain standing.
So I did. And the fight was on.
Round One. "You can't do this."
Hello Mr. doubt, have you met Mr. "I am doing it."
I have 25 years of thinking about God, and love, and spilling it out on a computer screen. All that's gonna stop now? Because of a shadowy whisper?"
That helped.
Then Round Two. "You aren't good enough."
This one was more of a challenge. This one can get me.
So I deferred to God.
God referred me back to round one.
Seriously.
He did.
So I went back through round one – and that helped again.
These false voices – they really don't hold up well under scrutiny. If something is a fact, and it's holding me back – well then – darnit – confront and change the fact.
But if it's shadow – well – maybe the thing is that we (I) don't challenge them enough. Maybe the problem is that I (we) believe the doubts and doubt the beliefs.
Why?
Why not doubt the doubts?
Well that sounds pretty simple doesn't it?
Who has told me lately that I'm not good enough? Where is the proof of that?
This opponent has nothing to back up the claim. So he runs away. I suspect he'll be back though.
And I'm still standing for Round Three.
"You're going to fail."
Ruh Roh.
This guy came into the ring with ammo. I have tried a lot of things before – and failed. I have a good string of trying and failing. I'm really really good at trying and failing.
This guy is good. How am I gonna beat him back?
And then came the sound of the bell.
Thank goodness.
In boxing it's called being saved by the bell. It's when the opponent has you on the ropes. I know, back to back boxing terms – and I don't even like boxing. At any rate,  "on the ropes" is when you've got  nothing left. So you lean your back against the ropes and put up your gloves and just try to hang in there.
You hang in and wait for the bell to ring.
And the bell rang.
Yay me.
It was this bell.
I recently read how a post should never go over 500 words. Because people don't want to read that long. I always break this rule because I feel like tiny snippets of text are somehow cheating you.
But this one is now at over 650 words. So to continue writing – well that'd just be mean – and counter productive to boot.
Ding. Ding. Ding.

Whew!
Please come back and read more about how I do against this guy – the guy with the ammo – the guy I'm really afraid of. I'm gonna have to go back out and fight him.
Why?
Because it's the same bell that saves you,
when your on the ropes.
that signals the beginning of the next round.
In God's love