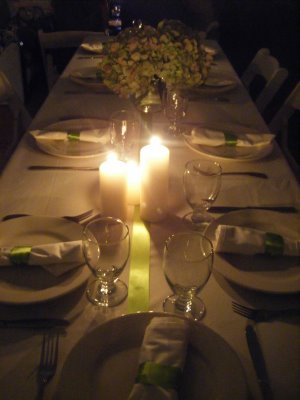 This all began because I sat down to write and was scared. Then I brought God into it. (here)
Then I brought you all into the situation. (here)
Then I shared something I'd never shared before. (here)
And today I've promised to write about how there can be peace in any decision, any outcome.
It begins with a man, and a dinner with some close friends.
It started as a fairly uneventful dinner but had some very tense moments and cryptic conversations, and strange behavior, and finger pointing.
And so, after the dinner, they moved outdoors. And this man pulled one of his friends aside. You  know, the way you pull someone away from a party so you can have a private talk.
It can be great news, that's exciting, and you have cover your mouth because the words were meant just for you and it needs to stay that way – at least for the moment. It could be that.
Or it could be the talk where the air gets thick, and the ticking of the clock slows down, and palms get sweaty, because the gravity of the moment is heavy, like boulders in a net – and it presses.
This talk was the heavy kind. It was uncomfortable. But these things needed to be said. The man told his friend, whom he had pulled aside, that he wasn't the good friend he thought he was.
The friend denied it all and tried to pass it off as nonsense. But the man stuck to his guns. And the friend was a little demolished and confused. And even though the conversation was off to the side, the friend wasn't quiet enough and the others heard the tail end of it.
They overheard only strident promises of undying friendship.
And it was a party
so they all chimed in
and everybody was everybody's friend.
And cups were raised.
But the man was serious, and reflective, and more somber than the rest.
Things hushed as they all moved off to a garden.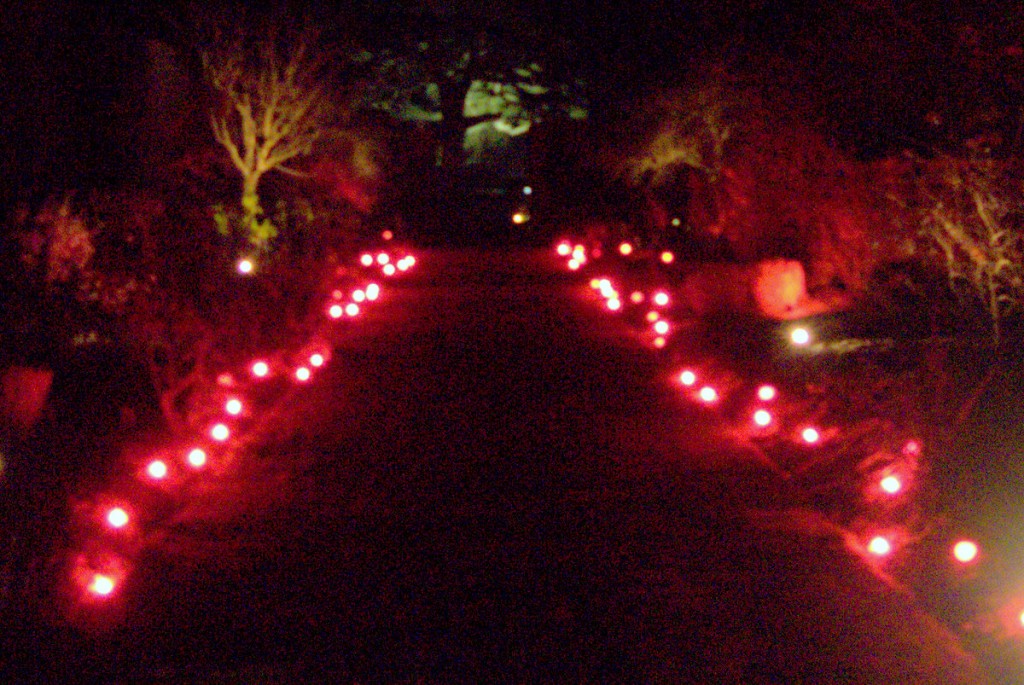 It was late, and not well lit, and not really a place for party merriment. And the man asked them to stay there a while he went off to pray.
He took along the "not so good friend" and two others and this time he cried. And this man wasn't the type to do this.  They'd seen him cry before – but about others – not himself.
It was late and he asked them to stay up with him while he prayed.
He went just a bit further, alone, but just a bit. I'm sure they could have heard his prayer.
If they remained awake.
He nudged the "not so good friend" and expressed disappointment, and asked again for him to stay awake while he prayed.
"Withdrawing a second time, he prayed again, "My Father, if it is not possible that this cup pass without my drinking it, your will be done!" Then he returned once more and found them asleep, for they could not keep their eyes open. He left them and withdrew again and prayed a third time, saying the same thing again. Then he returned to his disciples and said to them, "Are you still sleeping and taking your rest? Behold, the hour is at hand when the Son of Man is to be handed over to sinners. Get up, let us go. Look, my betrayer is at hand." (MT 26:42-46)

I don't write blog posts ahead of time. I write them fresh, and post them at midnight, or 1 or 2 or 3 in the morning – or just before dawn. The good thing about that is everything is hot off the griddle. The bad thing is that I promise sometimes to end a story – to share the big truth – but then realize that there's more to be said.
And that's where I am right now.
I promised to share the secret of peace in any situation.
And I have
a little
it's in the prayer
we all know the prayer
but there's more to the secret than just the words of the prayer.
I think I need just one more post to to do it justice.
This one is already too long.
Please come back.
It's important, and I want to share it with you.
In God's love