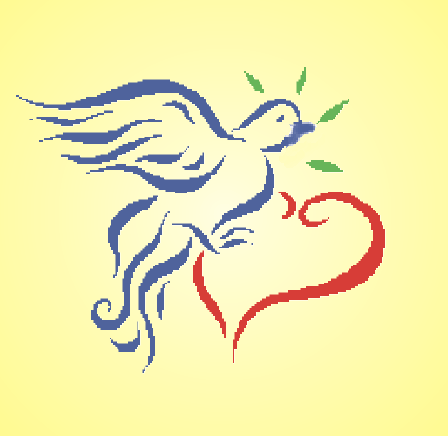 I learned it from Our Lord's example, I've studied it, practiced it – and it works. It really is the secret to peace in any decision or situation.
Steps one and two are here. But the table was set in part one – if you missed that you and you want to read it – it's here. Then I had to write this on the Trinity yesterday.
And now step three:
A look ahead…
Step 4 is praying for God's will.
Step 3 is actually wanting God's will.
Oh, how that changes things.
A part of me has always resisted praying this prayer. It goes back to college. Her name was Tina. And I was oh so very much in love. And it ended. And I went to the church to pray. And the priest told me two things I will never ever ever tell someone with a broken heart.
If you love something set it free, if it comes back to you blah blah…
It is God's will.
The second one – that's where it started. Why do we always say that when bad things happen. A breakup is God's will. An illness – God's will. A hangnail – God's will.
Who wants that?
That was problem number one. Problem two is complicated. For instance:
Am I the only one who really really wants what I want. A lot?
And what if God wants something different?
And what if that different isn't so enjoyable?
And why can't I just have my way?
And why can't God just know that I want something and give it to me?
And who made him the boss of me?
Oh.
Strike that last one.
The thing is that God's will in a situation may be what I want, or it may be a detour, a delay, or a denial. But if I want peace. I have to want what he wants above what I want.
Whimpering is aloud, and pouting, and a kick or two – but all before I lay it at his feet. All tantrums must be complete before step number four – in order for peace to be had. If not they'll sneak back and rob any peace achieved.
There's a verse that everybody loves, but it always gets quoted out of context – and distorted a little. Romans  8:28, "We know that all things work for good for those who love God, who are called according to his purpose."
It makes it sound like God will make everything bad, actually good – a kind of "Don't worry God will make it all better" verse. Anyway, how can we know what the "good" in the verse means?
We just read around it, the context.
In the verse above it? There's that term "God's will".
Interesting.
In the verse below it. Paul tells us that the "good" is "to be conformed to the image of his Son". It's not for a positive outcome, not for "victory", not for bluebirds. God will take everything that happens, if we allow him, and use it to conform us into his image. Which, if I'm in the right spiritual place – is actually what I want – more than what I want.
Funny how that works out.
And so it's a matter of trust, and faith.
This whole peace thing gets short circuited right here If…
I want what I want over what God wants.
If I think what he wants is anything less than what's best for me.
If I think he can't be trusted.
If I am afraid to let go of some control.
If I want him bent to my will instead of the opposite.
Anyone need convincing that God's will is better? I can write some on how we can trust God if you'd like.  Just let me know in the comments. It could be a whole "Love trusts God" post. But maybe you're already convinced. If you are, it's on to step 4 tomorrow.
In God's love.