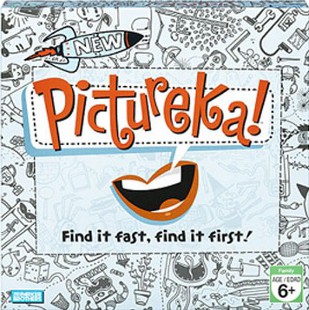 So, we were playing Pictureka.
You flip over cards and find the picture to match the word.
I had to find 8  "water droplets" .
The pressure mounted as sand ran like Olympic sprinters out of the little plastic hourglass. The mocking began – two nieces and a brother.
"Oh, I see them!"
"Oh I do too!"
"Uncle Craig, do you need help?"
As time was just about to run out I saw them!

Clouds are made of gazillions of water droplets.
I said, "there!"
Denied.
I explained my case.
Denied.
I googled the answer -showed them the proof!
Denied.
I grumbled – and to this day the mere mention of water droplets elicits a cascade of giggles.
I know, this is actually kind of an anti-encouragement story. Sometimes others don't do the lovin' – and you just have to love and encourage yourself.
It's the only "self- love" I've ever written. But I needed to do it as an intro to the following. It's a writing prompt assignment. The prompt was how water creates or destroys.
It's my first time doing this so I wanted you all to get eased into it. The word limit is 600 words. I'm at 208 right already.
So no word counting until….
now.
Rain
"Move over buddy, will ya!" He seemed confident, brimming with bravado as he edged his way to the front of the line. Step by step he moved toward the one holding things up.
The timid droplet had hands holding on so tightly to the edges of the cloud that knuckles were the color of snow. Clearly upset by the experience, he peered over the edge of the cloud, but held on for life.
The bold one said, "You can't stand there all day. You have to commit. Jump or get out of the way."
"But I've heard stories – you know – about the ones who never come back. What if I don't come back? What if I evaporate on the way down. What if I get sucked into a jet engine what if…"
"Oh. stop it." The bold one interrupted, "You know what they say, 'Don't be afraid to go out on the edge of a limb, that's where all the best places are to drip from! You'll be fine. Just let go."
"How many times have you done this?" asked the shy one, looking for a little moral support.
"I've been jumping for years. The world needs rain. It needs us. We nourish. We refresh, We give life. And I return every time. It's basic water cycle stuff. You just have to let go – and trust."
"But what if…"
"No what ifs – just do. You have a Creator who designed you for just this moment. Rays shine. Bunnies hop. Droplets drop. It's all part of the plan. You'll be fine. Just let go."
This seemed to instill courage. The white knuckles were becoming clearer by the moment. The scared one bit his lip, breathed in deep, and said, "OK.  I'm gonna jump. I can do this. I know I can. I'm good at being wet. People tell me all the time I how wet I am. I'm…I'm…"
"Don't tell – show! Shine! Just let go. I'll be right behind you all the way."
"You will?" said the scared one timidly, "I mean, that'll help – if – if I know you're behind me."
"Absolutely! Live together – die alone! Ready?"
"I am. Thank you!" It was hard to see the tear streaming down his cheek – you know – being water and all. But it was there.
And off he flew. It was a glorious thing to behold. And suddenly the line behind him began to move. One after another – and droplets from other clouds joined in. It was rain palooza.
The brave one peeked over the edge of the cloud, shaking his head.
"Newbies!"
But there was no jumping. Just a high five with some other non-jumpers sitting at the card table. "Are you in this hand or what Jack?"
Looking around, not a single newbie was left,. He sat down, a satisfied grin on his face, "Shuffle up and deal!"