If you are new to Deep Into Love, you may not know that from time to time Laska the love kitty sneaks on here, and before I know it, there's a post. He likes to write, and as long as he stays on topic – well – it saves me the trouble of writing…
helo evribudy this is Laska
so wun day i wuz having a normel da
i wuz explooring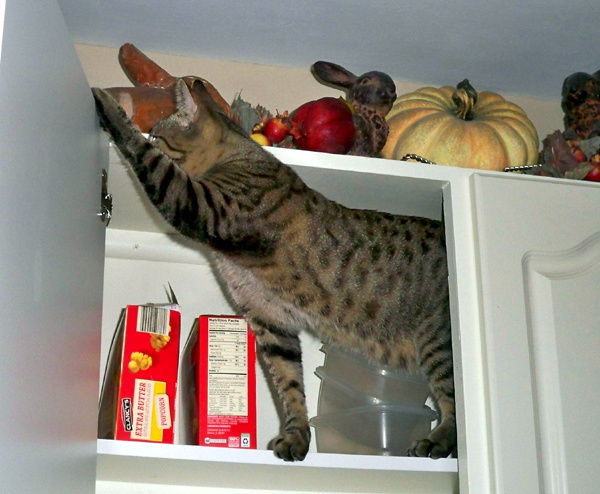 shhhh – yes that iz th seeling abuv the cabnits – kreg duzent no i can klime up here
an i wuz finding sun and it wuz nise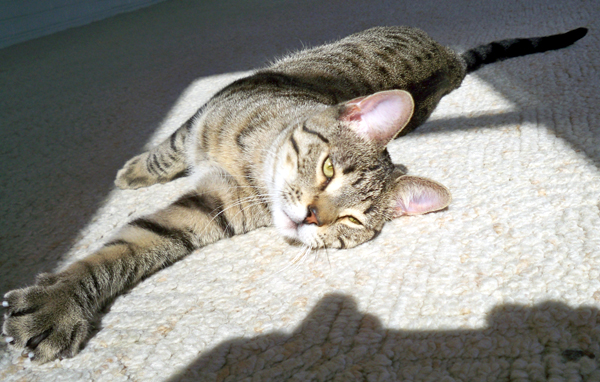 but then kreg sed Laska i have a advenchure for u to go on.
do i luk lyk i wantd a advenchure?
but kreg is nise and givz me fud and rubz mi fur th rong way so i m payshent with him wen he haz krazee ideeuz
oh an befoor i foreget
love is payshent
lyk me – i m payshent with kreg
kreg sez we are gowing in the kar to fede the dux
furst th kar iz not nise
secund wat is dux?
so he piks me up an we go.
soon we are ware dux are an he openz dore
but i lyk it in kar now an dont want tu leve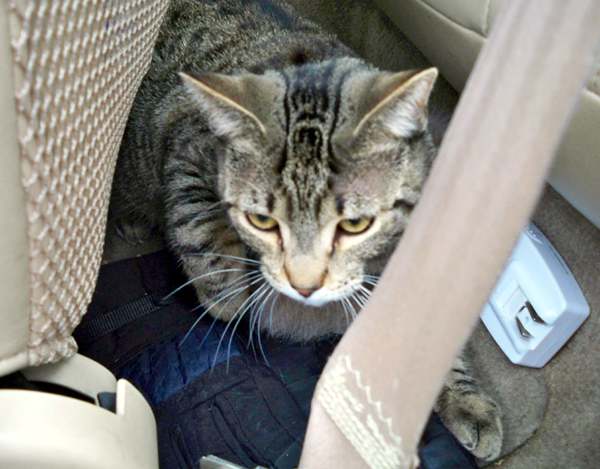 but kreg iz payshent with me and sez nise things an wayts fore me tu be redy
this mayks me little brayv
this iz me lissning tu him – he duz not mayke me get owt of car – he iz paysent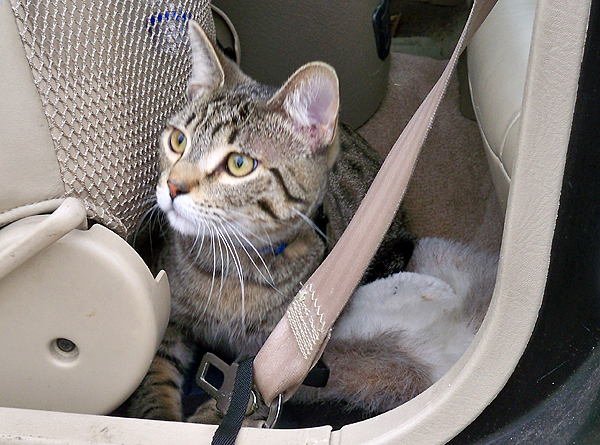 becuz he iz payshent i get moor brave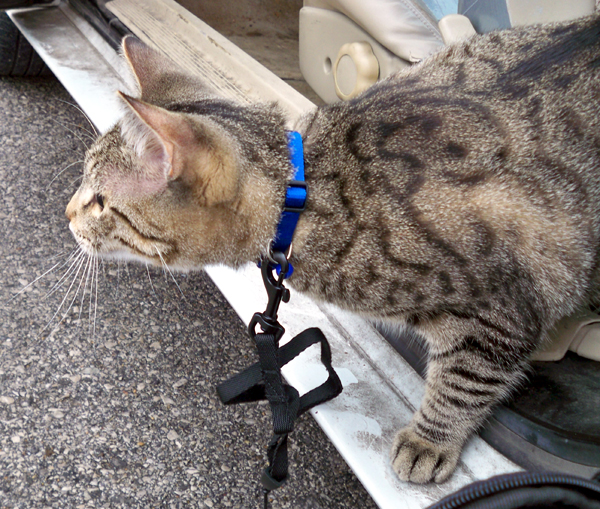 But this iz not lyk home – all is big – an skaree – an noyzez are evriware
this iz wen i hide undur bed – but no bed heer – so i think kar wil du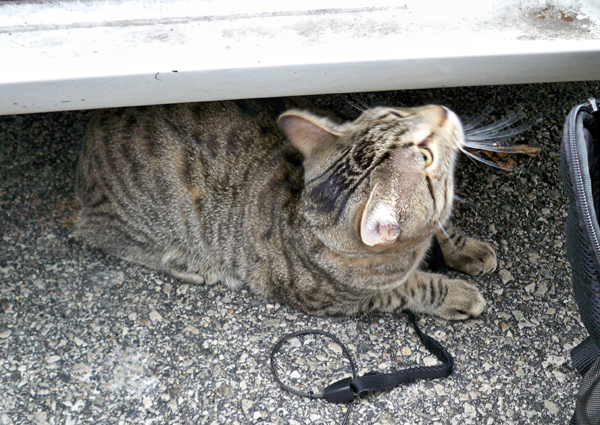 kreg say dont be frade – it iz OK – i m heer – an he letz me sta under kar
he iz payshent with me
so i come owt a litel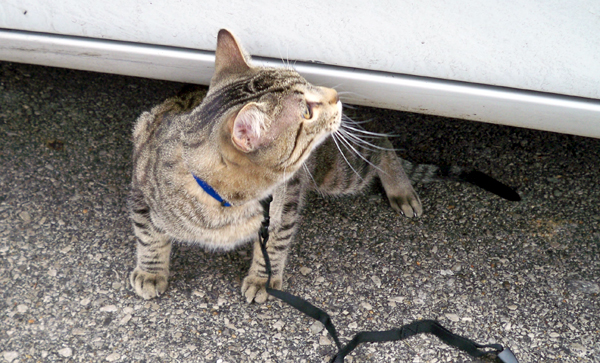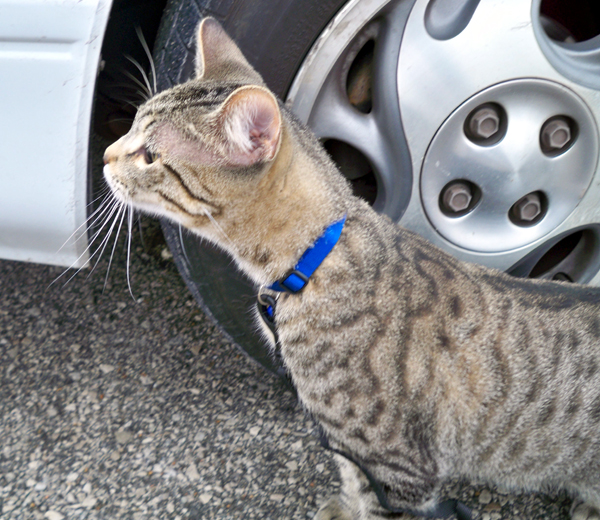 but then thayre is noyse and wind so…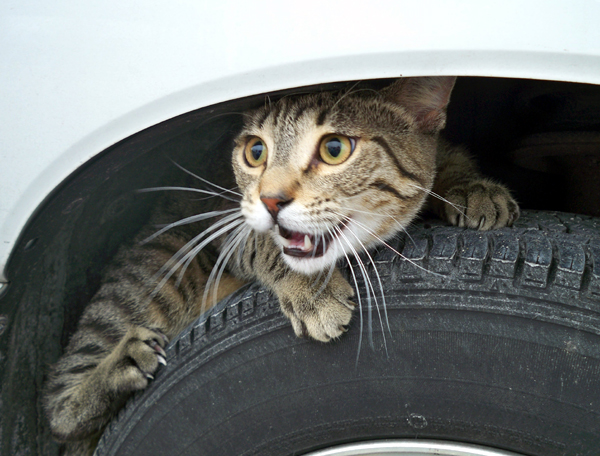 i am teling kreg i m not hapy – i dont lyke dux
i have advise for u – wen kat iz on tire it iz gud to be payshent – kreg was payshent so i trust him and let go of tire with claws
i wud not du this if kreg wuz not payshent
love iz a gud thing i think – becuz love is payshent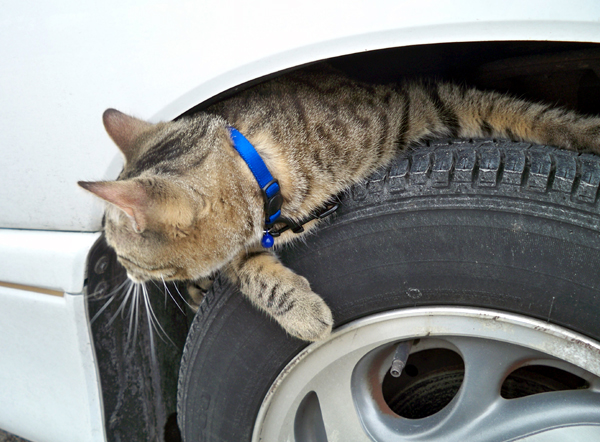 now i am betr a litel and i let kreg cary me to see th dux
i hugged kreg very tite an my claws were owt
kreg sed owch – but he wuz stil paysent even tho i skrached him on axident
sometimez payshens meens payne i think
i dident want to be on grownd so kreg let me sit on hiz lap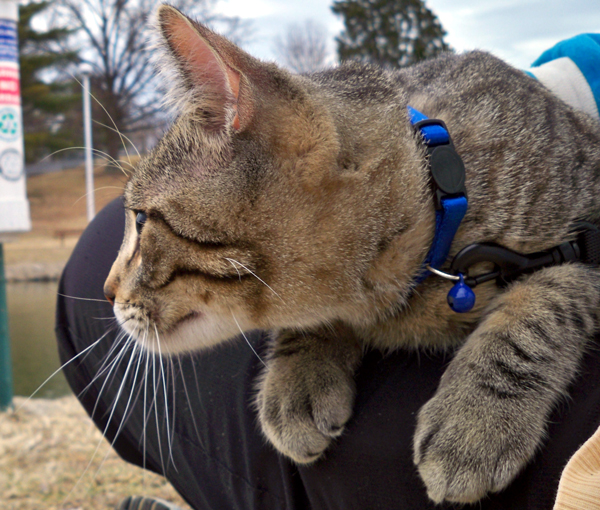 see – claws are not owt animore – payshense iz gud
even tho i stil got scayrd kreg wuz payshent and let me hide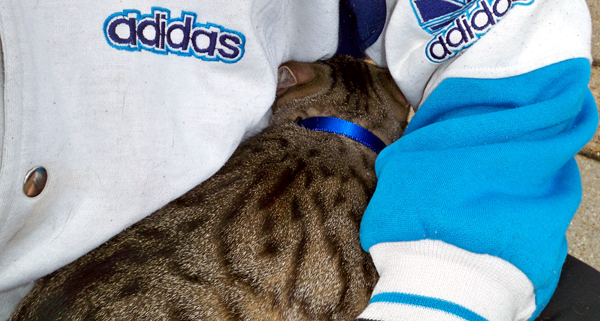 and hide moor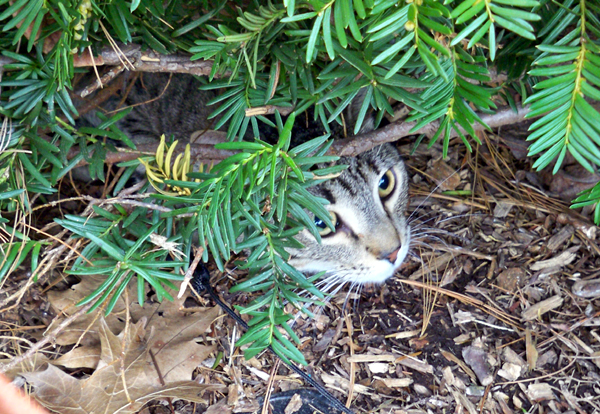 this is wen he sed itz tym tu go home
let me tel u – i think kar is much niser now
and kreg must love me cuz he did not rush me
soon we wer home an it wuz nise agen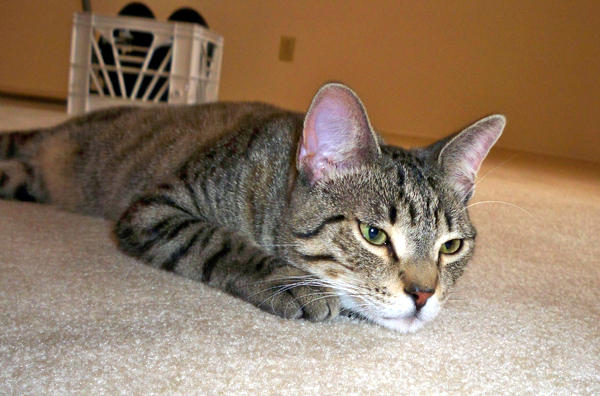 but here is wizdum – be nise evribudy
be payshent an not pushy an not lowd an not bossi an not meen
oh and i m sorry kreg – it wuz a mistayke – ooops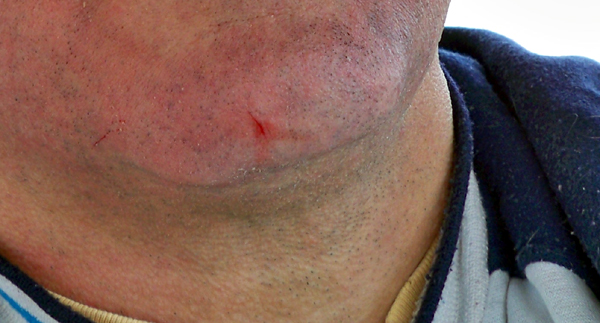 payshense iz not eezee i think
love
laska th love kity