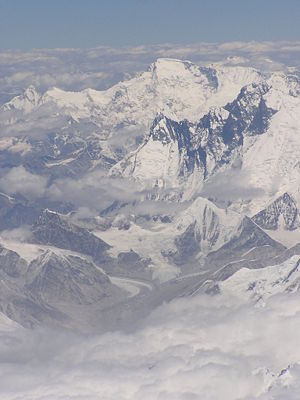 And a little warning – this one is kind of heavy – you know – I'm like that sometimes. And it's a writing prompt – written for writery type folk – so it's – writer-y. Just sayin'

Within severity is beauty.
Without protection the beauty of the severity can get very ugly.
One choice leads to life. One choice leads to death.
Stand me on a Himalayan peak, and all around me would be stark, jagged, stunning beauty. But keep me there – without protection – and things. change. rapidly.
The beauty would be lost to me as the severity lays me low.
This is how it would happen. (You might want to close your eyes as you read this)
At first, my breathing comes in short frosted puffs because my body rejects the frigid air.
Then my blood runs out of my fingers and toes and ears – deeper inside – sacrificing the outside to keep the inside alive. All this before I even realize I'm in danger.
Then come shivers,
the trembling of lips,
neck,
shoulders.
My muscles try to keep me warm, but with no protection it's a losing fight.
My feet and hands slip from intense pain to numbness.
Soon shivering gives way to paralysis. The muscles can't contract, and when they do they can't undo the motion. My body literally freezes before being frozen.
Balance becomes impossible; the world spins like a pinwheel.
I fall to my knees in the snow.
"Just a moment to rest – just…a moment."
"How long has it been?" I wonder. But enzymes in the brain aren't functioning. Seconds are days, years are minutes, logic vanishes.
Soon I don't care.
I lay down in the snow and what little heat left in my body bleeds into it.
All shivering stops
and breathing slows.
"Am I breathing?"
Opening my eyes the former beauty has become abstract – blobs of color, shards of light, nonsense, ugliness.
It's better to close my eyes.
Then suddenly it's warmer. I'm in front of a fire, with family and friends, and the chill is gone. To think at all now – is only hallucination. It is a mercy.
Then all thinking stops,
as does breathing,
as do heartbeats.
There is beauty in severity.
But without protection,
that beauty is only ugly,
and the severity can become my end.
So the thing is to be protected. No? I can protect myself in the severe of life with positive thinking, or friends, or family, or inner strength. But all of these choices are limited in their ability, and consistency.
I need better protection.
It's in severity that some of the most precious gems of life can to be found. Better protection leads to better vision and there is only One source of perfect Love and vision and protection.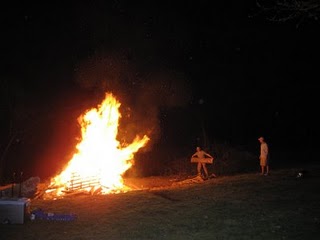 God can be a roaring fire on a desolate and bone chilling Himalayan peak.
"Who among you reverences the LORD…and is thus able to walk in darkness without benefit of any fire … Walk by the light of your own fire and…this is your fate…you shall lie down in a place of pain."
(IS 51:10,11)
One choice leads to life. One choice leads to death.
I. choose. life.
I can survive the severity to see the beauty if I let his love protect me.
Knowing that he will "never fail me or forsake me." (DT 31:6)
Without Love's vision and protection I lay down in the snow – and now we know how that ends.
So love has me ask these questions today.
What is my bitter cold severity?
Who or what is my protection?
Can I see what beauty lies hidden in the folds of it?
This is one of those prayer loves. I'll be praying today for everyone who reads, but I know that today not everyone who reads this believes as I do.  So I'll be praying only for those who want the prayer.
You don't have to tell me whether you want the prayer or not, or what the severity is. If God is God, he's big enough to discern both. I'll just pray – he'll cover everything else.
Know this though,
that if you want this prayer,
it's being said all weekend long,
top of every hour.
I promise.
I like doing this.
It makes me smile.
In God's love.