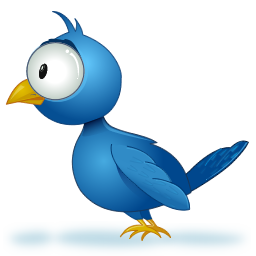 Just a little more about God tweeting first…
Oh, by the way, part one is here and two is here.
I've asked myself. When does God want this tweeting to happen?
I think it's easier to list the times that he doesn't.
The thing about "God" tweeting is that it's informal. There are no iron clad goals, or special locations, or specific formulas. It's just what it is. It's an ongoing, anytime, anywhere chat with the Almighty.
And the more I do it the closer I get to him.
I think the big thing is that He lets in the throne room, so why shouldn't we let him into our ongoing thoughts. And so there's my schpeal on God tweeting – and I'm stickin' to it.
That's the jelly part of the PBJ of prayer.
Now for the peanut butter…
the pattern of prayer God left us.
If I'm doing this right, then the very first time of the day that I talk with God, I need to get some specific talking out of the way. I want to cover the bases, do my "official" prayer before any tweeting.
As a general rule I have learned to pray about God first, others second, me last. The funny thing is when I follow this plan, I rarely end up praying about me. Which is good, because I'm secretly an attention hound.
This is where I follow the pattern of the Lord's prayer.
Not all of it,
and not for gobs of time,
but I go to a part of it,
and don't just say the words.
After all, if I'm in a I hurry I can say the whole thing in about 10 seconds. Somehow I don't think God would be big on that. So what I do, is just talk to him about what the words of a particular part of the Prayer mean to me.
And perfect theology isn't the thing,
it's just discussing – and in a neat side benefit is that sometimes God give insights during the discussion.
And you'd think you'd run out of ways to dwell on just a snippet of the Lord's Prayer. But every day's circumstances are different, so that means the perspective is different, and that different perspective colors the discussion.
The reason I do just a part of the Lord's Prayer at a time, is that at  first I tried meditating on the whole prayer all at once. But that led to long prayers, which paved the way to fewer prayers which ended up in no prayers.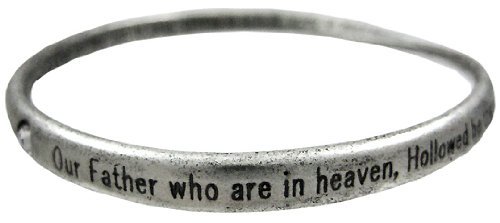 God bless everyone who's a good enough prayer to handle long and regular prayer sessions. We need more people like you. But I'm not like that, so I switched to the "one part of the Lord's Prayer each day" method.
If yesterday was "hallowed be thy name" then today is "thy kingdom come."
And voila,
we have the continual cycle of praying,
and meditating,
on the perfect prayer.
In addition to normal, everyday tweeting with God.
Most often, by the time I get the "God" part of the praying out of the way. I forget the "me" part that I was thinking about. Which means it ends up being just a little praise type prayer all on it's own.
That, I think God is big on.
How do I remember where I left off from day to day?
Sometimes I do but more often I have to run through the Lord's Prayer really quick to find the spot. You know – that 10 second version. It usually works, and when it doesn't I just go to the "forgive my sins" part. I figure you can never go wrong with that.
So there you have it – that's the method.
But my mind always needs examples.
So examples are on the plate next post.
That should take two – maybe three posts.
In God's love.