And so, because I needed to fix my problem of not praying enough, or well enough, I made up this new way for me to pray.
ღ "Tweeting" constantly with Him (so we stay in near perpetual conversation) (here and here)
ღ God first, others second, me third (meaning I rarely get to the "me" part) (more on this later)
ღ The Lord's Prayer (because – well – Our Lord said "pray like this")
And it's not just saying the Lord's Prayer – but chatting with him about what each part means to me.
And because I always need examples or my brain gets confused.
This is kinda how I do it.
The "Our Father" part …
To me this is all about thinking on God as "dad" and us as his kids. I ponder about how that might be special. Or disconcerting. Or helpful. Or nice.
And there are some of us who never had a god "dad" to base our perceptions of God as Father on – so here's a chance to fix that. Like Our Lord compared the bad shepherds to the Good Shepherd – I compare the Good Father – to the not so good one.
He wasn't … you are
He didn't … you do
He did this … you don't
This is the way it went this morning…
…It's one thing to pray to a far off God. It's so much better to have someone intimate and personal. Father – that has to be the sweetest thing about you.
Because you are my "abba" I live this life with the best of all possible guardians.
You really want to be involved in everything, be it momentous or mundane.
With all you are, you're my dad, you care, you love me, and you won't ever stop. Thank You.
ღ
There are a gazillion ways to think about this. And as circumstances and emotions change like shifting winds, the way I view him as Father on any given day is unique – and fresh.
And if I repeat a "good" way of seeing him as father – big deal.
It only makes it that much better.
There is no pressure to be constantly creative, no need to be worried about, "am I doing this right" – just thinking about what it means that God has personally deemed to adopt me, us.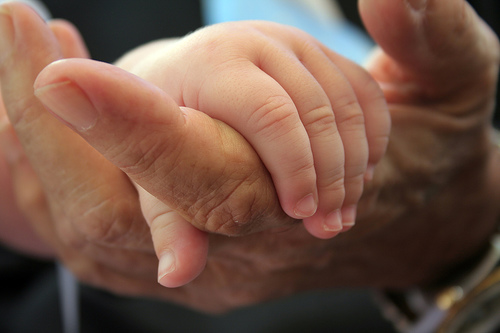 How he makes himself responsible for us.
How he is literally "Father" because it's his spark in us that makes us alive.
How he didn't have to do it.
How solid his commitment is.
And what it means to be a child of his, an heir to the King.
And what this means for the kind of access we have to Him.
And how he loves us unconditionally – as a Good parent.
And if you're a parent – well, you understand this in a way I can't. I have a sister who's been like a daughter – but never had a child. But if you have, then you have access into the meaning of God as the "Good Parent", that I can only dream of.
OK – this is gonna take longer than the day or two I had planned.
Brevity is not one of my strong points.
If it were, I'd be a poet.
In God's love.