unrivaled
unsurpassed
Sent to be common,
ordinary,
misunderstood
Lamb of God
He walked the landscapes of pain,
anguish,
grief,
sadness,
shame
Lamb of Love
Lamb of God
an offering of affection
made an object of blame
Lamb of Wisdom
Lamb of Love
Lamb of God
A lamb I was
caught in thickets
submerged in floods
always lost
a lamb alone
always seeking
always falling
always running
nobody's lamb
wandering distant
called by name
a lamb hears and follows
Light in darkness
Commander of nature
Good Shepherd of lost lambs
Beloved Lamb of God
Cherished Lamb of Grace
Precious Lamb of Mercy
You've brought me to this place
place of pain
place of torment
place of blood
place of loss
your life
for mine
for love
words over your head
King of Jews?
not to them
king of blood
king of reproach
king of guilt
The Kingdom without end
begins with your end
and a lamb once lost
confused
helpless
stained
rescued from Nod,
now clean
pure
claimed
Once a lamb alone
once nobody's lamb
now

a lamb

of
God.
In God's Love
I'm linking with Ann Voskamp today.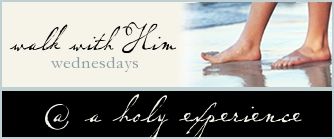 and also because it's a poem – with another writer who writes words that sing…Emily Wierenga