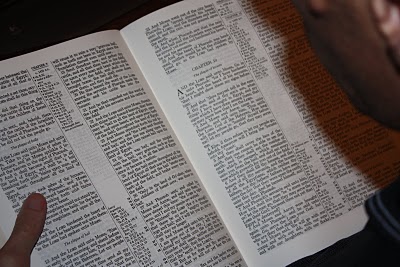 … she kept a finger on one passage – and continuously flipped from one part of the Bible to the other. She muttered again and again, "They're different. They're different. They contradict. He's right." Flipping back and forth, talking herself out of her faith, prompted to this doubt by a professor who didn't care much for Christianity.
This is part 3 of the story – part 1 is here and 2 is here. It's a good story, you'll like the first parts.
I leaned a little forward, and whispered – it was a library after all. "But Mary…" I said.
And she stopped the muttering and looked up. Squinting her eyes a little, and tilting her head, she whispered back a meek, "Yeah?"
"But do they contradict?"
She looked down at the Bible on her lap. It was opened to the Matthew passage. She read the same words she had already read a number of times.
Without looking up she said slowly – you know – like you do when you're figuring out what's next on a shopping list, "Matthew says … they went up the Mount… aaaaaaaand … Jesus started preaching … aaaaaaaand … that's it."
Then, keeping her finger there she turned the pages to where her other finger marked the passage in Luke.
She read the words, her mind analyzing as she spoke, again haltingly, "Luke says … they went up the mountain … then came down to a level spot … a plain … on the mountain … a plain on the mountain … like in The Sound of Music."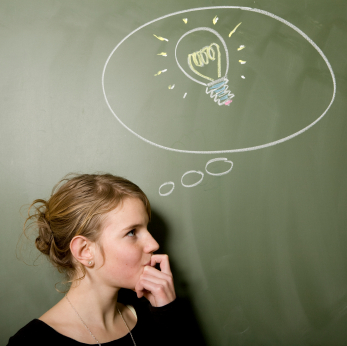 And light bulbs lit up. She un-drooped her shoulders, looked me in the eye, and said, "They don't' contradict! Luke just adds one more detail. He doesn't say anything to contradict Matthew … He just adds more to the description. Right?"
Everything was said with increasing confidence – except the "Right?" – that needed some confirmation.
So the corners of my lips turned up, and I nodded my head.
We were onto something.
"Four Gospels." I said, "Written by four people. One, the last one, written years after the previous three – written with much more of an eye to the meaning of the events."
"Because more time had passed and he could see better." she interrupted.
The dots were beginning to connect.
So I asked this far more confident girl, than the one who sat there 5 minutes ago, "Which leaves us with…?"
"Three guys writing earlier – less spiritualized in their words – more of a … this happened and that happened thing."
"And how many eye witness accounts?" I queried.
"Well, John was there, and Matthew…Luke? Was he a disciple?" Mary ran through her head the disciples she knew – then looked at me for help.
We talked about how Luke, a companion of Paul, knew a person named Theopholis who wanted an account written. So like a reporter, Luke interviewed eyewitnesses and came up with the report.
"That's why he's all like … in the year of so and so … during the reign of so and so." Mary blurted. Confidence was gathering.
It was a nice moment.
And we continued and talked of Mark, a disciple of Peter, and Peter, not being a writer but a fisherman, dictated the story to Mark, who then penned what scholars believe to the gospel of "Peter".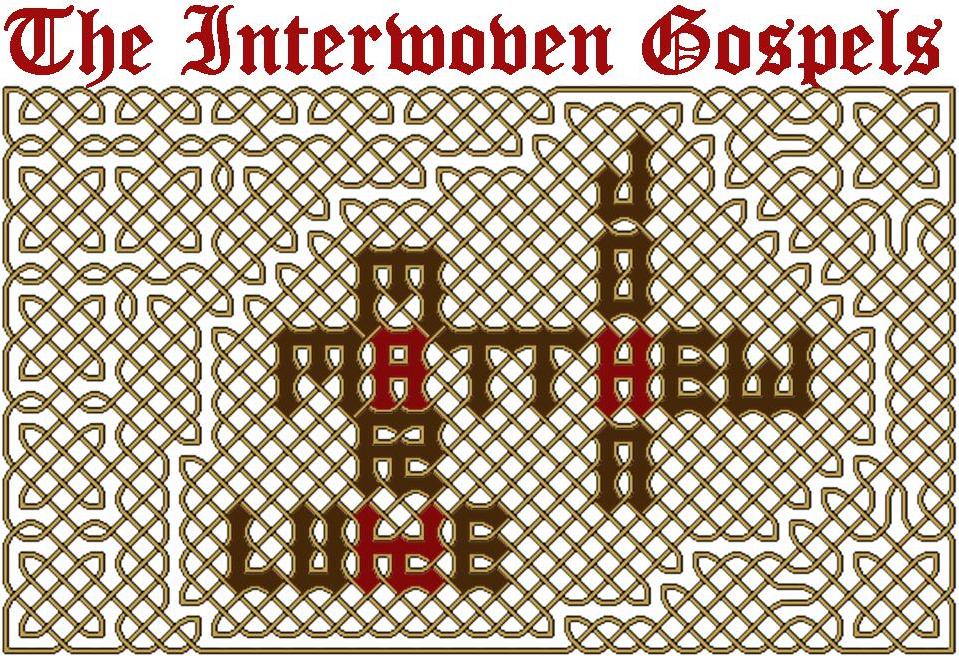 "Ohhhhhh," she said, then Mary summed things up, "Four accounts, four guys, 3 eye witnesses, one news reporter, one was a dictation, each a little different. Like what I just said is the same as what you just said – but different."
We were just about there. We needed just a little more.
"So what's next?" Mary asked, a familiar fire back in her eyes.
My answer, "An experiment. We need statistics. Professors like numbers."
I really wanted to finish this story today. But it's got a bit more to go.
It needs one more day – and that'll do it.
Please come back.
It's got a happy ending.
In God's love.