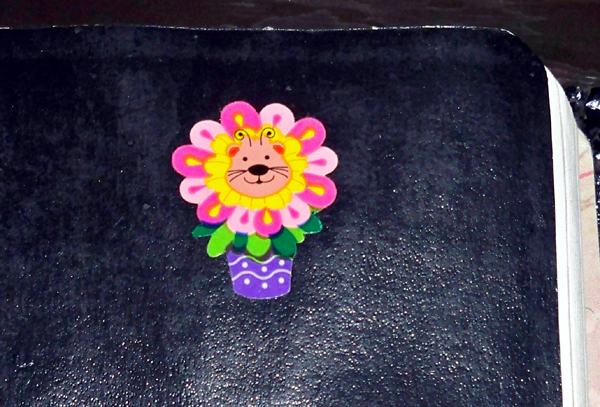 … Mary and I had battled through questions, conquering doubts, picking up wind to fill sails.
This is the last of a 4 part story. There was a college professor seemingly determined to extinguish flames of faith, a student struggling to keep faith alive, and me, in the right place at the right time.
And love wins.
If you missed any of this, the story reads quickly, and you'll really heart parts one, two, and three. (beginning here).
It's in fighting back the doubts that our faith grows. It's in the fire that we are forged. It'd be nice if we just moved from mountain top to mountain top with no dark valleys between. But that's not the way of life on this broken planet swirling through space. We fight, but we don't fight alone.
We had refuted the professor's argument that Matthew's Sermon on the Mount contradicted Luke's Sermon on the Plain.
We'd refuted a whole laundry list of his semester long, and shaky, anti-faith arguments.
We had seen the "why" of four gospels.
But knowing that numbers would help her cause we sought them out.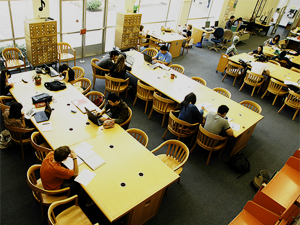 The next room over in the library was a big one. It's empty in this picture but held hundreds of students that night – all studying for finals.
I remembered from Psychology Statistics 101 that a minimum sample size was 35,
so we found 50 participants.
Here's how our experiment was run.
At the bottom of the hour each would take one minute, look up from their studies, and list up to 10 things about their surroundings.
The minute hand hit the 6 and 50 UCLA students looked to Mary before beginning.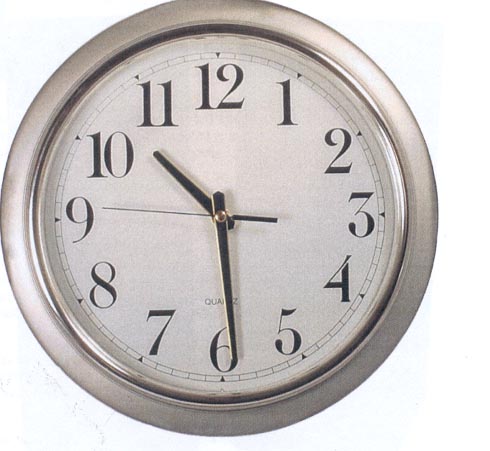 We expected that we'd have to pick up their completed task at the end of the minute. But the big clock on the wall told them all to stop after 60 seconds, and one by one they dutifully brought the assignment to us.
I knew where this was headed, Mary hadn't caught on yet. But with each paper dropped off – she was gaining confidence.
We brought the papers back to our study carrels to read them.
There were similarities on all the lists, the clock, books, people etc… But some had details the others didn't. Some were wordy. Some were brief. Mary noticed that that writing styles were so different from each other. I didn't need to say a thing, only agree with here as she triumphantly concluded:
"They were all in the same place, describing the same situation. But they all had their different perspective. If they all wrote down the same thing it'd be like if we rigged the experiment. But look! They all pretty much said the same thing, but a little different. This is cool. This is great! This is like the Gospels!"
As the library began closing around us, we each gathered our stuff – and she turned to me and asked me for my Bible. "Here," she said, reaching into one of her folders. She peeled off a sticker and placed it on the inside cover of my Bible, "These are for jobs well done.  Thank you."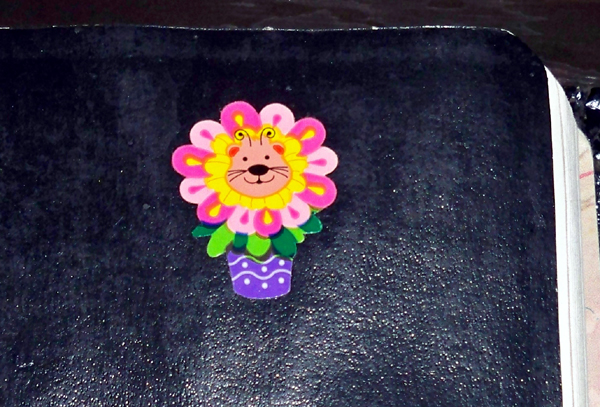 "You're welcome," I said, extending my hand.
She leaped past my hand, hugged my neck quickly, and then bounced away with springs in her feet, to friends across the room.
And just so I don't keep you here all day…
The End.
In God's love.