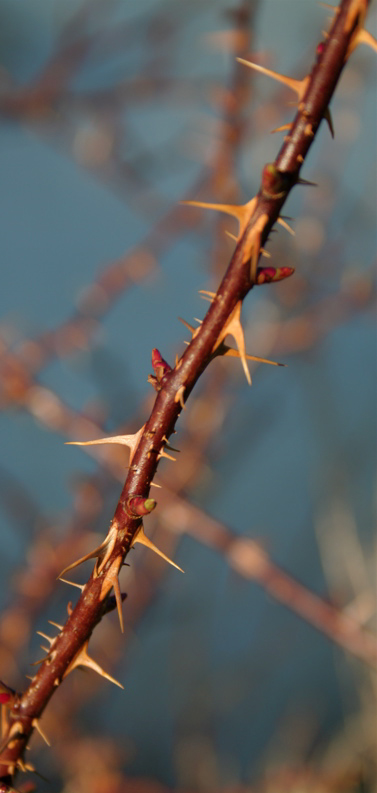 I have had, this week, a body that wanted to do so much but was limited.
I've been writing of how this thorn has been teaching me all week  – here and here, and tomorrow too.
One of the things this 15-year-long sleep deprivation "thorn" has accomplished has been to transform a heart that didn't understand illness, and didn't really want to, into one that gets a little broken now when it sees illness in others.
So much so
that I have to look away sometimes.
Because I want so much to fix what's broken, but can't.
I think I know, now, why Our Lord healed virtually everyone needing healing. I can see how, as he would walk the streets, and see the pain that this broken world causes, how he just had to heal every broken person he could.
The thing is,
whereas I see brokenness
and have to turn away
he could fix the broken.
Who he saw sick, he healed.
Who he saw possessed, he set free.
What he saw wrong, he righted.
His heart led him to uplift the downcast.
He is Love.
Love simply had to help, and then show the way

to better,
to higher,
to home.
That's, I think, why he healed so many and never ever stopped teaching.
Then there is this,
His power was unlimited,
but his time on earth wasn't.
He encountered so much hurt
and he could only heal so many.
While he was here he was voluntarily limited
to two hands
and two feet.
He had to go so he could heal so many more.
He could only teach to small groups of people at a time.
Except maybe the occasional 5,000 on a hilltop.
Which, by the way, was way more than that because the 5,000 were only the men. The women would have doubled it and the children would have tripled the number.
But even then – could everyone hear every word? And was everyone listening? And could their stone hearts truly get the message because the Holy Spirit had not yet come?
"I have told you this while I am with you. The Advocate, the holy Spirit that the Father will send in my name–he will teach you everything and remind you of all that (I) told you."  (John 14:25,26)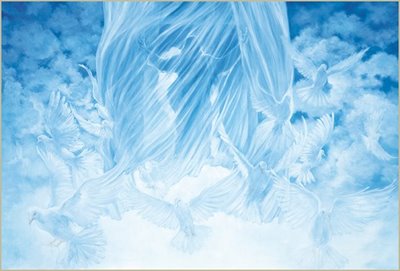 source
The crowds never really did get it,
and it was God himself speaking.
The apostles were pretty much a clueless band,
until after Our Lord left,
until Pentecost. (Acts 2)
He had to go because his human body could not do what he must have longed to do. He needed to reach us all. He needed to reach 2,000 years into the future. He couldn't do that in just one lifetime in Israel, or even if he had traveled the globe and lived for 200 years.
This week of no sleep,
and the brain fog,
and the weakness,
and the feeling sick,
and the tired,
and the dark depression,
that comes not from circumstance,
but from a brain without rest,
and the limitation,
has been the thorn in my side
at work.
Have I thanked you lately for my thorn, Lord?
And in this, the last week before Easter,
it has dragged me to an understanding
of how limited the God of all things had to be
until what should have been the end…
became the beginning.
In God's love.