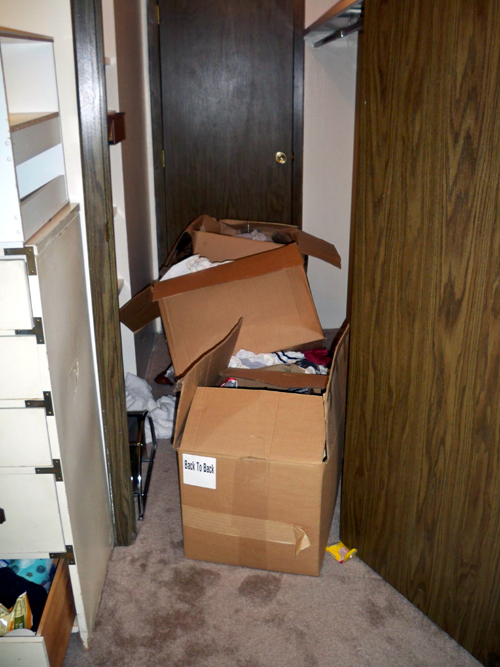 And so I moved this last weekend. A bunch of stuff got relocated.
Of all the stuff there was only one thing that was irreplaceable.
If I had lost this I would have been inconsolable for a long time – and I wouldn't be writing this today at all because of the sadness.
And no, it wasn't the couch cushion I lost on the 5 lanes of a busy, and rain soaked, and rush hour filled Interstate 270.
No, it wasn't that.
Stuff is replaceable.
Just one thing.
This thing.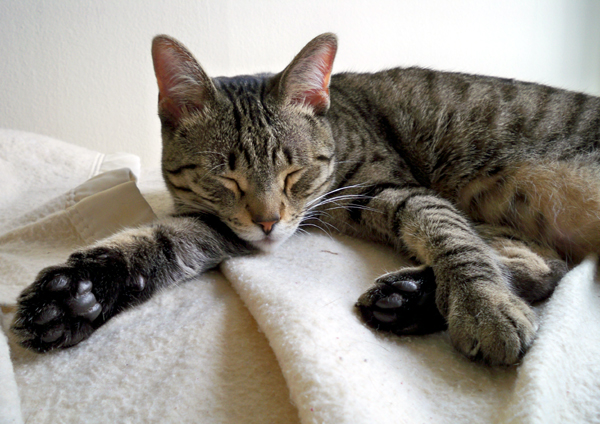 I have 4 brothers and sisters. This year named "connect" hasn't led to a church home because I knew I'd be moving – and so didn't connect. Regardless, every time someone has moved in the past we've all been able to rely on family helping. That's what brothers and sisters do. No? And I have four of them.
This time one was working – and that was fine.
One had company in town and declined.
One is retired, in great health, but just didn't feel like making the time – and wasn't very apologetic about it. This one needs assessing.
One could only give me a few hours – and his efforts were greatly appreciated. He promised to help a little more later, after taking his girls to the school carnival. He didn't remember.
But he's a firefighter / paramedic – he worked the whole day before, had calls through the night, got off, at 11AM – cleaned house, did chores, didn't catch a nap – and came when I called and helped.
Then he crashed after the carnival. Who can blame him? I called and left him a message telling him it was alright and that I'd finish on my own. But I wanted to let him know he was amazing and that what he did was more than enough.
I wanted to make sure he didn't think it was one of those "Thanks a lot!!!! I'll do it myself!!!!!" kind of calls – but more an "I think you did great, and I'm thankful, don't worry, you've done enough, I can finish on my own" kind of calls. We talked the next day and he understood.
It was dark by now, and if you read me last week you know how much energy I really had to get this done. If you didn't – suffice to say – not enough. I was fuzzy brained, and exhausted, and pulled up to the new place.
Laska the love kitty was nervous throughout the move, and during the ride he had found a nice place to hide in the big Yukon.
Lord knows he likes to hide when he's a little wary…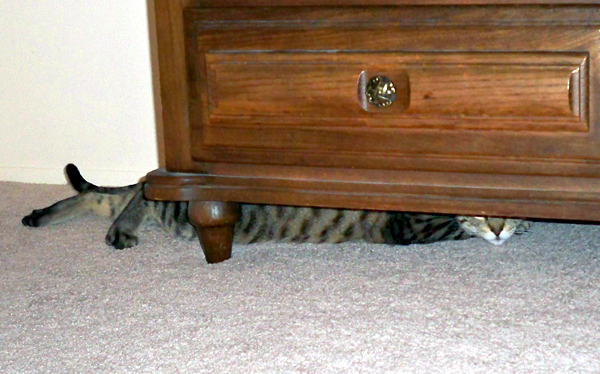 Before I unloaded a single thing I called to him.
No answer.
I figured I'd just keep an eye out.
But exhausted eyes don't catch everything.
Especially silent ninja kittens who want out of a strange vehicle and don't wish to be stopped by anyone.
I began unloading the Yukon, just a couple of items at a time – and shutting the door every time.
But Laska the love kitty unloaded himself without notice.
Someone walked by and said, "Full truck huh?"
I replied, "And there's a cat in there somewhere too."
But there wasn't.
Every piece I unloaded I expected to find him but didn't.
I was worried but knew I didn't see him escape.
The worry grew more intense as the Yukon emptied.
I expected I'd find him under a seat.
But no,
nowhere.
Laska the love kitty was in a new place,
in the dark,
in a cold misty rain,
wandering,
lost.
More tomorrow…