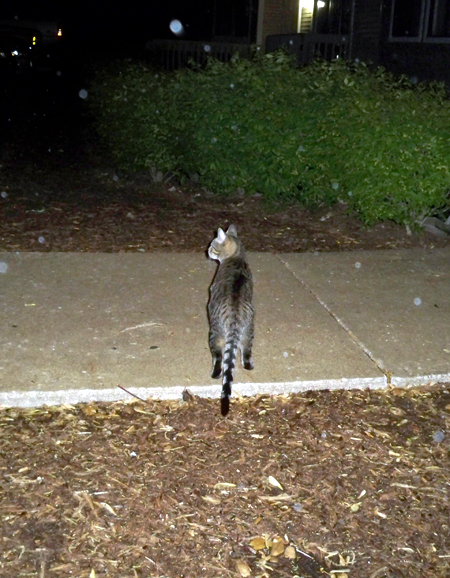 Laska the love kitty was lost.
This is part two – part one is right below in yesterday's post (or here)
I immediately began calling his name. Funny how we respond to our name being called. No?
He's a year old now, the love kitty. He's heard his name again and again.
Laska
It's Czech for love.
His name is Love.
I had lost Love.
I walked around the new place, in the dark of near midnight. There was a misty rain and a harsh cold wind – and mud.
His name again and again. "Laska, where are you?"
As if he would answer in English.
But I wasn't looking for that – just his voice. I'd know his voice.
He's like me, this cat. He's vocal – not one of those silent ones that never meows. He likes to talk a little.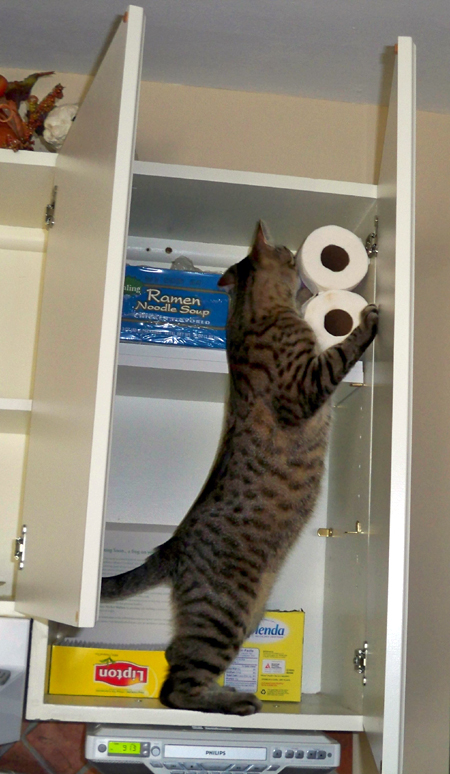 He's adventurous, while at the same time being afraid of his own shadow.
The adventure drew him out of the vehicle and off into the bushes and trees.
I know this side.
I like exploring.
I like beginning.
I like the new.
But then the other side kicks in and you wonder.
What did I do?
How did I get here?
How do I get down?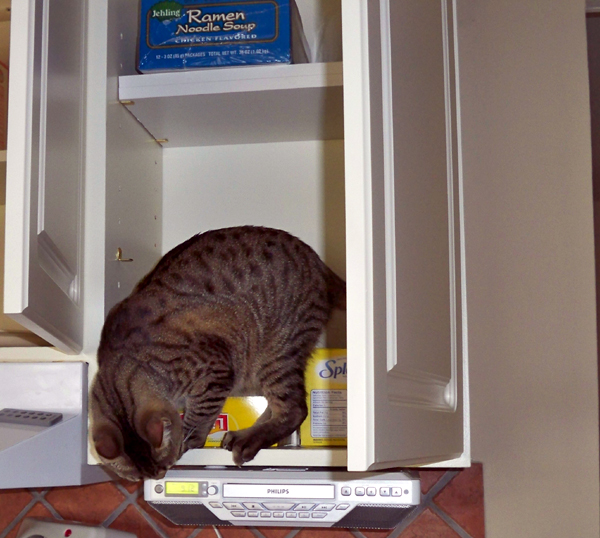 So there I was, a grown man at night, and this is hard for a man to admit – especially here on the internets where once it's out there – it's out there – but a grown man fighting back hot guilty tears – and calling repeatedly, "Laska".
Not too loud.
He's not used to yelling.
I've never yelled at him.
It's funny too, how we not only respond to our name. But we get used to a certain tone. I know about yelling, I grew up with yelling. But Laska hasn't ever heard it – so calling out too loudly – that he might not respond to.
And it's nearly Easter, and I thought back to my first Easter poem this month:
A lamb I was
caught in thickets
submerged in floods
always lost
a lamb alone
always seeking
always falling
always running
nobody's lamb
wandering distant
called by name
a lamb hears and follows
the full poem is here – if you haven't read it I promise you you'll heart it.
And this came to mind too:
"My sheep hear my voice; I know them, and they follow me."
John 10:27
And so I kept calling his name to the nothingness. Walking and calling.
Until after one call I heard a distant meow. A sheep knows the voice. But so does the Master.
So I called again but listened intently this time.
And then a meow came from behind me
not so distant
but far enough away that if I stopped calling he could lose my voice and go the other way.
I walked toward his meow and called his name again.
"Laska?"
and a single meow…
closer this time…
"Laska?"
and no meow, so I turned around and took a few steps
"Laska?"
and a meow very close by
Turning, I saw the eyes glowing in the night. And like the Father to the prodigal son, ran and held him. A pearl, a precious coin, a lamb, once lost – now found.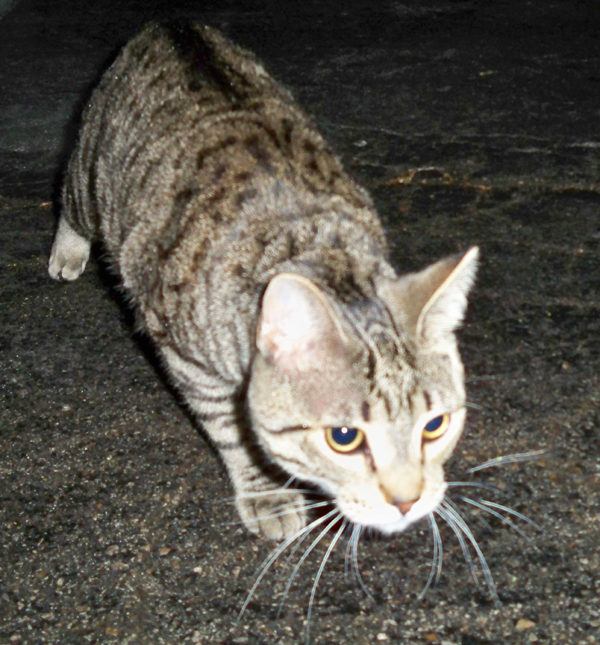 But not feeling quite so adventurous anymore.
Laska means Love.
I know the voice of Love.
And Love knows mine.