…continued from Deep into Scripture…
you can read this without part one … it'll make sense … but I think you'll heart starting from the beginning better. If you want to start at the start – press here.
If you are here from there – thank you for coming over for part two.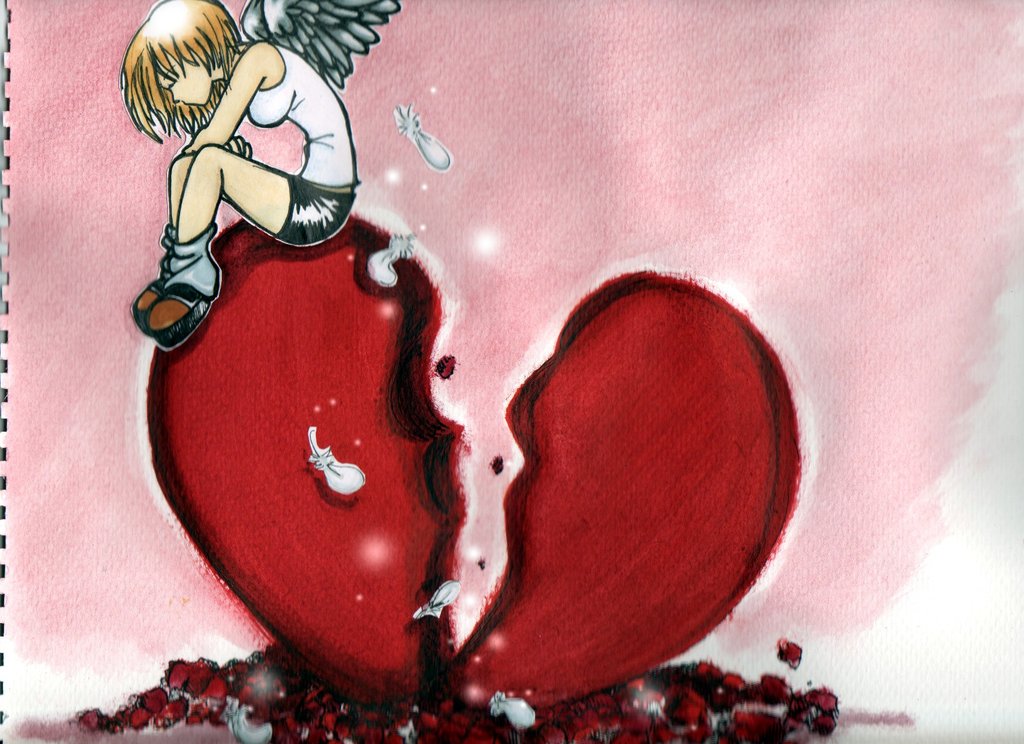 source
… my sister's cat who was there through the darkest of days is deathly ill.
She's heartbroken.
The last year has seen the death of her beloved puppy,
and the birth of her first baby,
and a lot of hard growing up,
and soon it looks like the death of her friend…
They become friends. No?
He's been sick for a while and she knew this time was coming, he's old, but still the bitter sadness is there and it breaks my heart a little.
Her heart being broken breaks mine.
She's the sister, who ever since my mom died, and my dad abdicated the throne of fatherhood, has been as much daughter as sister – and when her heart breaks mine breaks too.
You moms – you know how that is. I can't ever experience the depth of your love for your children. Not in this life. But I get this part.
And Our Lord, he gets that part too.
And his heart breaks because of the broken.
I know it does.
He saves our tears.
Who saves his?
Our Lord must have cried on the Cross.
And the mockers would have taken it wrong, thinking he was crying for himself.
Wrong!
He felt it all on that piece of wood. I'm sure he did.
The weight of every sorrow – EVER.
The broken – all the shards of the broken tearing into his flesh, searing his soul.
Love. Bore. All. Things.
So what, I have a few scars on my shoulder because I tried to help Laska the Love kitty.
God died to help.
It's pouring rain outside now. It seems like a heavy, oppressive, sad rain. The water must be running quickly down the bark of that dead tree – with no leaves to break the momentum.
But it's useless anyway.
If it's dead up top, the roots can't do anything with the water….
So this is it.
This strange in between time we live in. It's all broken.
The Universe is broken.
The Earth is broken.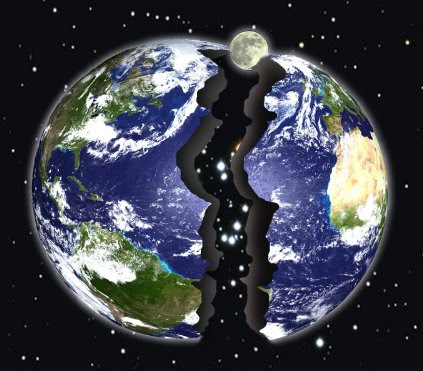 source
We are broken.
One day it'll be perfect because of what happened on Good Friday.
But it's all broken now.
I hate broken, from those wheels that went sideways on a smushed Hot Wheels car – as a kid – to a heart broken many, many times, because I didn't know what to do with love, the romantic love of good women, when I had it.
But sometimes there's good in the broken.
I was broken to be made useful by Our Lord. I'm still broken but I'm more usable. I'm more usable, because I've been broken.
The bear I had as a child. The one with one eye, and no nose – I hearted that bear. Stuffing had to be stuffed back in all the time. But I hearted him to pieces and wouldn't let him go.
Is that what God sees in us?
All this broken,
all the stuffing coming out,
and still loving us,
and not letting go?
I know he sees it in me. I don't understand how he didn't let me go a long time ago.
But that's love. No?
source
Love strains
and strives
and struggles
—
and dies
to hold onto what needs to be held.
It's all broken,
Adam broke the universe.
We break the universe.
The broken of the design.
Everything about love is turned around – the world is spinning on a different axis, just because of imperfection entering where perfection once held sway.
And that tree across from me?
A bird just landed on the top most branch.
And the rain has stopped.
And it's brighter now.
And behind the tree is a small patch of blue.
The Friday is here
Tomorrow is that in between Saturday.
The days in the tomb were busy days for Our Lord. Don't let the thought of his body lying lifeless make you think he was inactive. He was working the grandest of all miracles.
And The Sunday always unfailingly follows the in between Saturday, and this sad Good Friday.
Like the bird in the tree,
Like the patch of blue in the gray,
But more glorious because it's God,
Easter
Will
Arrive
Again
In God's love