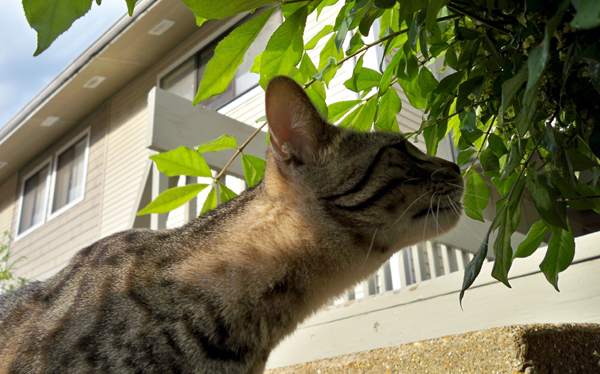 At 6PM Laska the love kitty was his bright, inquisitive, sparkling self. Then I put on the Hartz flea protection drops.
Within minutes,
he crouched low,
awkwardly,
and wouldn't budge.
At first I thought he was just unhappy with the goo.
But it was much more.
Ten minutes later he walked with all the uncertainty of a newborn calf. Faltering. Wavering. Unsteady.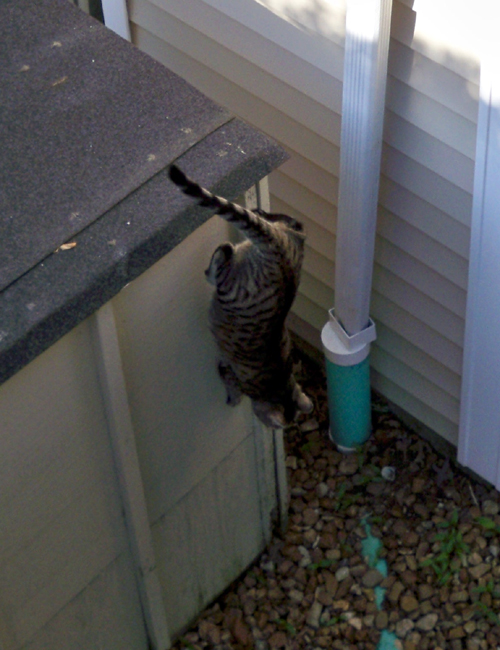 A few days ago,
the love kitty landed a jump from 20 feet away,
and 10 feet high,
onto small storage shed.
He bragged about that here.
Then,
like Spiderman,
he crawled down the side of the shed to the ground.
Now he could barely stand.
He was shaking his paws like they were wet. They weren't.
He'd try to lick some off, but couldn't really reach it.
What little he got left him frothing at the mouth and gagging.
Laska'a a vocal cat.
It was his voice that told me where to find him when he was lost. (here)
His voice was now conspicuously absent.
I expected him to follow me to the bed. He always does.
He didn't.
I wake between 5 and 20 times a night. This is part of "the sleep thing" – the thorn. But not one time, this night, was he there when I woke. What I didn't know was that he had found a box from our recent move, and hidden, nearly paralyzed.
I've seen a beloved cat do this before – and be dead within 6 hours.
Cats hide when they think they're dying because they know they can't fend off a predator – so they sneak away to a place they think a predator won't find them.
Up well before dawn I searched and found him. He was lifeless as a rag doll – except uncontrollably shivering.
As I wrote yesterday,
I laid him beside me,
bundled up warm.
He scooted as close to me as he could.
Shivering subsided as he drifted off to sleep.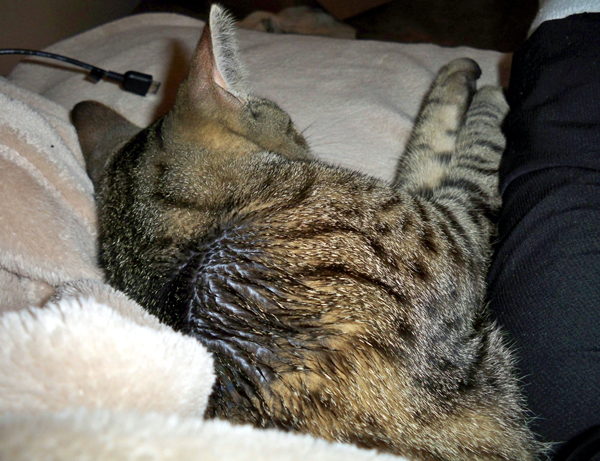 I thought he'd get better with sleep.
He wouldn't.
He was having a toxic reaction – and a neurological event.
He didn't move from under the blanket for hours. I had to regularly check his breathing. I took it as a sign he was healing.
It wasn't.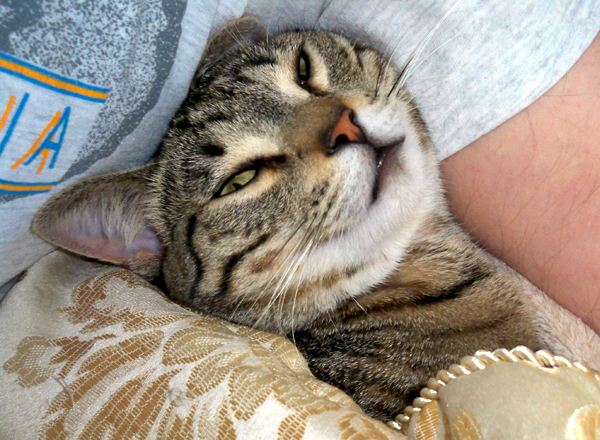 Then I googled –and read horror stories of cats who died within days of having these drops placed on them. The only thing to do was to wash the poison off.
Laska's breathing was labored, he was twitching, hadn't eaten or had any water for 12 hours, couldn't stay conscious, so before driving him to an animal hospital I took him immediately to the bathtub.
At first he didn't fight – he couldn't.
By the end of the bath he had me fearing my life.
A good sign.
In 15 minutes he drying off with only an occasional twitch.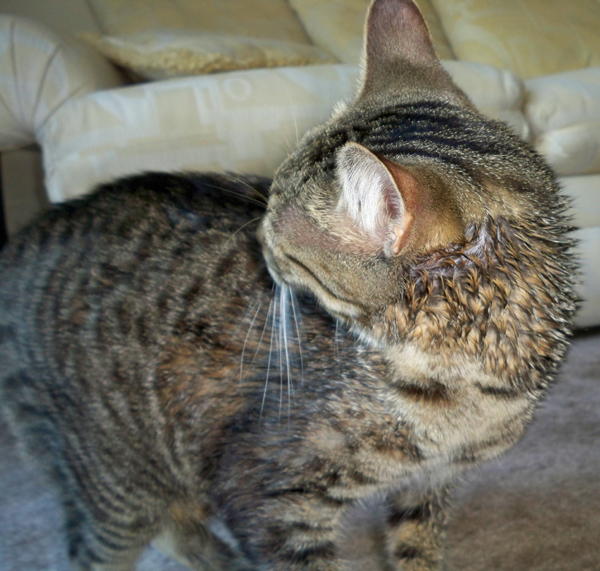 Within 30 he ate.
Within 45 he was in the bathtub again, this time drinking from his personal water fountain.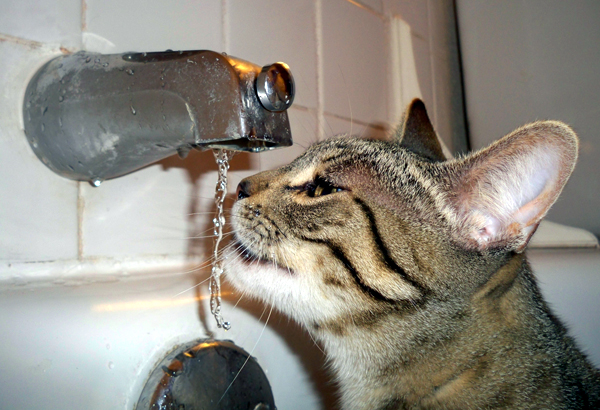 The vet said nearly 50 percent of the cats who had this product placed on them have this kind of reaction – and many of them died within 24-48 hours.
Within 60 minutes of bath time, Laska was playing with his plethora of toys, and then the first meow I'd heard in a day. Weak – but getting stronger by the minute.
He may get another bath – if I'm up for a war.
Resurrection?
This was about as close to a resurrection as I've ever seen.
The love kitty,
having danced with death,
is now as frisky as a resurrected lamb flitting about Jerusalem
and chatting just as much.
The water,
the cleansing,
the removal of death…
it sounds like a different story…
Redemption.
But this time it was a most clear story…
of Resurrection.
Laska's the love kitty's history:
Abandoned then rescued.
An orphan – but adopted.
Lost – found.
Dying, but being saved.
The story sounds familiar. No?
linking today with Ann, the practice of resurrection