I really heart taking notice of the moments of thankfulness in a day, a week – the habit of gratitude for which Ann Voskamp is responsible. And so today I am linking with her for…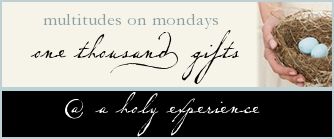 #261 … for things that bring "happy", the kind that wells up from inside and bubbles over in a smile.
#262 …that there was a time in my life when I had only and exactly one source of "happy" – just one – and that one may have saved my life.
#263 … for all the thank you lists, lined up one after another, that I get to read. I gobble them up, and it's not something I notice for a while – but eventually I do. There's a smile on my face. There's a "happy", the whole time.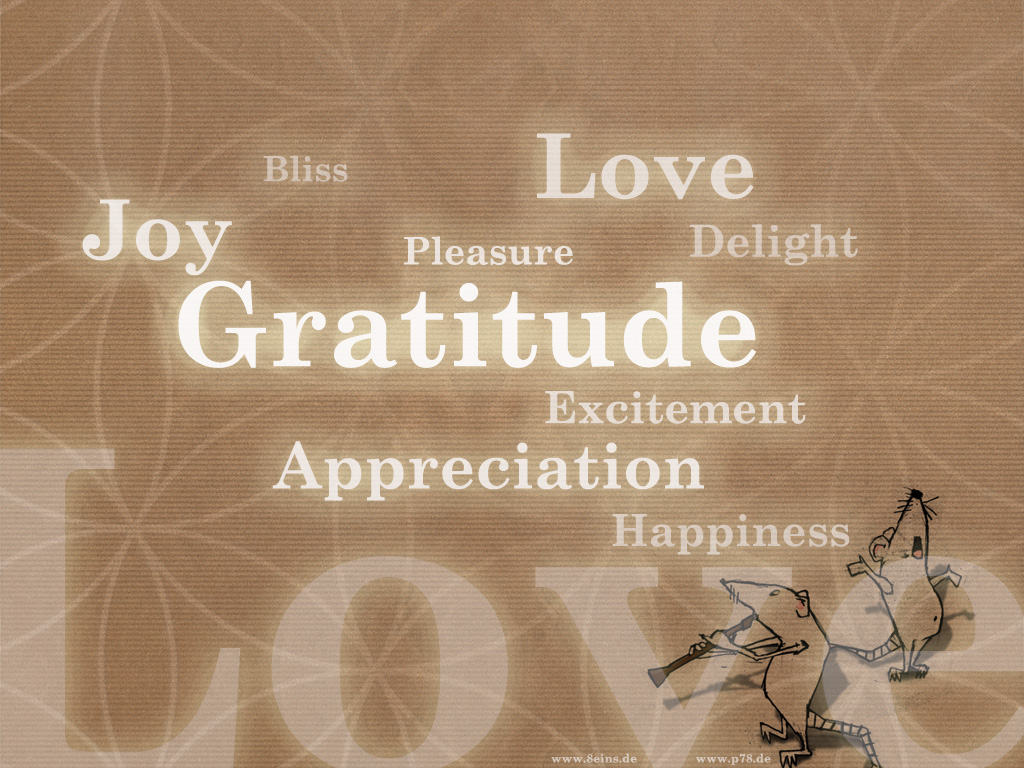 source
# 264 … for the hours a each week I get to devour recitations of gratitude – so many of which I could have written myself. We are all unique but as His children we share so many common bonds of the heart.
#265 … that a smile lives on my face for such extended periods of time – and – well – that that can't be a bad thing.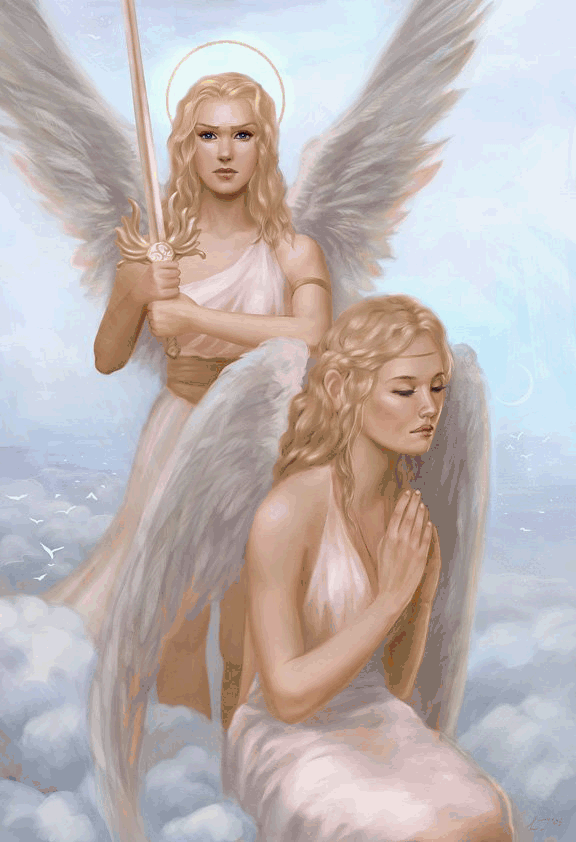 #266 … that this year I've named "connect" has opened up so many opportunities to pray for others.
#267 … that I've witnessed how there is no limitation of time or space placed on prayer.
# 268 … that angels can be dispatched by prayer.
#269 … that they pray along with us as we pray.
#270 … that angels aren't wimps. I heart angels.
#271 … that I've experienced "happy" in the praying – genuine "happy".
#272 … for that totally unexpected feeling – because I've prayed for some with very difficult and painful circumstances. So the prayers are almost always not "happy" prayers. I'm not sure of the "why" behind the happy, just that it's so. All I know for certain, is that the praying for others, so much praying for others, is bringing me lots of unexpected "happy".
#273 … that this is all so important, life is a bit of struggle. Contentment from Our Lord I nearly always have. His peace, I have often, even though it's a little more fleeting. But "happy" has always been an elusive lark for me. And I'm grateful it's perching nearby more often.
#274 … for the way Laska the love kitty has claimed the bathtub as his personal water fountain – and sometime playground when there are ping pong balls involved.
#275 … for Laska the love kitty's overly aggressive kitty litter scooping style. He clearly wants his "stuff" buried for good. So he shoots copious amounts of litter on top of it – and over it – and all over the place. I mean maybe a yard (for non USA readers a meter) away. It's a mess that I have to clean – usually with him watching – but it elicits a smile.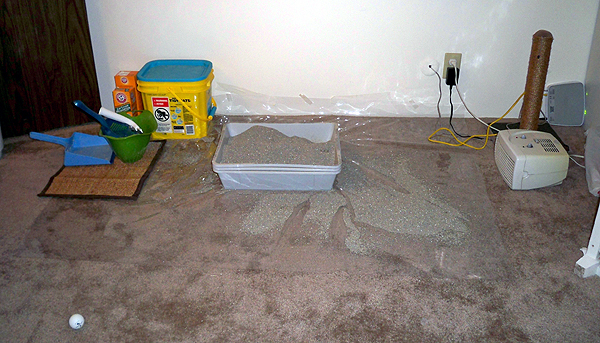 #276 … for plastic sheeting that keeps the carpet safe.
#277 … and yes, for that air purifier that – well – you know.
#278 … for the way he sticks close to me on walks outside. He's got an automatic boundary of about 30 feet (ten meters) – no leash required.
#279 … for how he comes back to me to touch base constantly during the walks. I'm safety for him. I can't help but see the living metaphor of my relationship – our relationship, with Our Lord.
#280 … that he knows the way home (can't avoid the spiritual metaphor in that one either)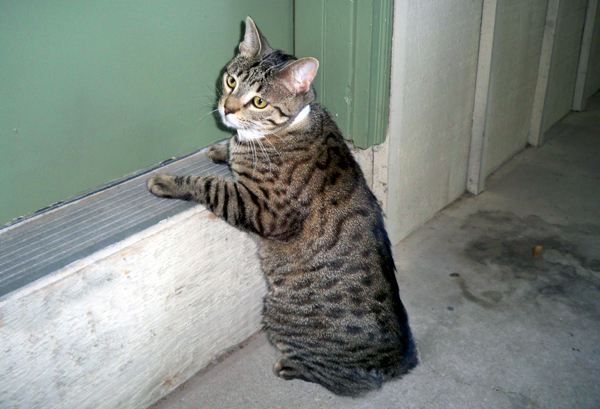 #281 … that I still have the love kitty, after Hartz Pro Guard Flea drops nearly killed him this last week. (here) He made a miraculous recovery from the toxic goo. Yup! I. am. thankful. for that.
In God's love