And how's this for a conclusion…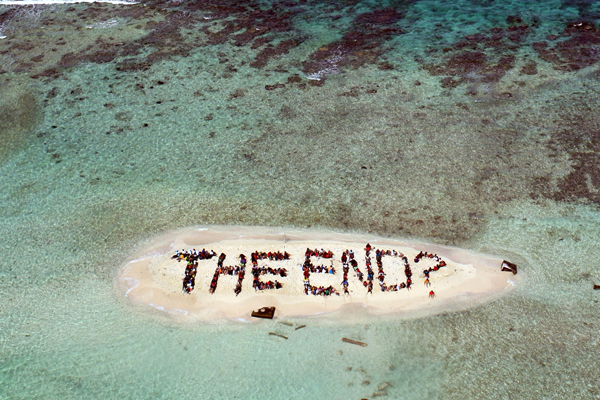 source
Today, part one of the conclusion of the series about my humble little system of prayer…because I wrote too much and so the conclusion has to come in two parts.
Sorry.
To soften the blow I'll share something I've heard a time or two in my life – it might make it easier to be patient with me…
"It's not you. It's me."
Come to think of it, that never really made me feel any better…
never mind.
"Love Prays" is a bit of a series. That's why I'm summing it up.
The whole humble little prayer plan in a nutshell:
1.    Prayer tweeting.
2.    God first, others second, me third.
3.    The pattern of the Lord's prayer in little bites sized pieces.
First we have "prayer" tweeting, a running conversation between us and the Most High God – just like he's there, right beside us. I mean, he is there right beside us, so why not bring him in to every little daily thing?
And yesterday I wrote,
that just the one word "Lord",
directed toward heaven at the end of nearly any sentence we say to ourselves,
changes "self talk" into a prayer.
Prayer tweeting is like squeezing in a conversatin with God even when your hands are busy.
You know…
kind of like this…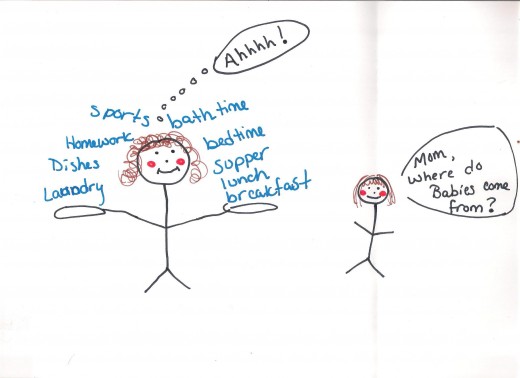 source
Who doesn't need that?
Next is the part that guarantees that our prayer life is complete.
I call it the "official" part of my prayer.
Whenever I'm about to twitter my first tweet to heaven each day,
which doesn't take long before happening,
I stop myself – and make sure that the "official" part happens.
The "official" part is just a conversation with Our Lord following the pattern of prayer that he gave us. It's easy – it takes just a minute or two to pray about each section of the Lord's Prayer.
I tried to do it all at once when I first started my "system" but that meant somewhere between 10 and 40 minutes of prayer – just on the Lord's Prayer – without any tweeting.
And while I think 40 minutes of continuous prayer is wonderful – and I know for some of you it's your short version of prayer – I wasn't able to keep it up. I can barely keep my focus through the little blank screen on the t.v. – in between commercials – that lasts about a tenth of a second.
I found myself putting off prayer because of the time demand.
I figured it was better to tweak the plan then to have another reason not to pray.
So here's the tweak.
I just chop the prayer pizza up into little pieces…
source
Everybody knows what the pieces are, because when we learn the Lord's Prayer, and even as adults when we pray it together with other people, it comes with those little spaces where we pause.
You know the ones I'm talking about.
I just pray about one piece of the prayer each day.
Interesting…
it's like somebody was planning long ago to help me with my humble little prayer plan.
And so…
tomorrow…
I promise…
I really really promise this time…
the conclusion – of the conclusion – of "Love Prays"