source
For me it started with one word…
I heard it after a night where I must have woken more than 20 times in a six-hour period.
It was one of those nights.
Each time I desperately wanted to fall back to sleep, but my body resisted – hard. The waking was out of my control. It wasn't my fault. My brain does this and in almost 15 years I haven't found anyone who can tell me why – or fix the brain.
The final time I awoke, it was about 3AM and it was time to get up and start writing this post and the other one for Deep into Scripture.
But this was the one time that my body allowed me to quickly fall back to sleep.
Nice.
All night long I wanted to sleep, but my body wouldn't let me. Now I wanted to get up and my body decided it was time to fall asleep. And in the not quite conscious blur and haze of sleeplessness there weren't enough resources available to tell the body, "No".
And after waking up from said sleep, more than an hour later, came the negative voice. But this time it didn't stay in my head – it came out as I said one word…
Back to that in a minute…
Today, something practical and hands-on – the first shot in the Love War against the stupid negative voices.
Today I'm carrying a posty notepad with me all day. I'll be keeping it within arm's reach because every single time I hear a negative inner thought I'm grabbing a pen and jotting it down.
right here…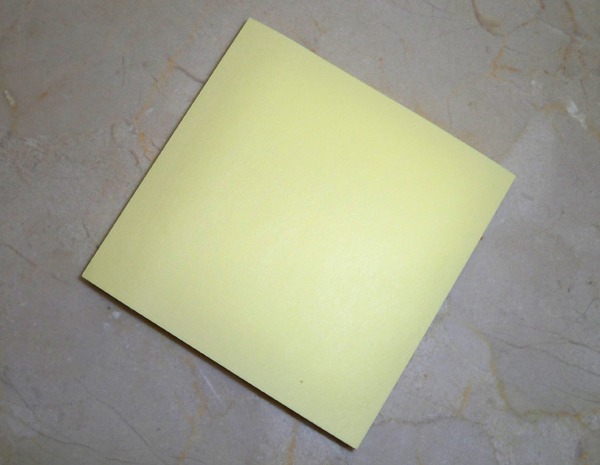 I heart posty notes.
And if I were a crafty person I'd come up with how to make a beautiful "stupid negative voice" board , or make a 3-D model of the battleground of the Love War against the Negative voices…
or something with hooks…
or lights…
or banners and ribbons and color…
and maybe some glue and sparkles.
But I'm not that person.
Sorry.
If anyone comes up with a pretty little craft please let me know.
But for me it's posty notes,
and a pen,
and this wall.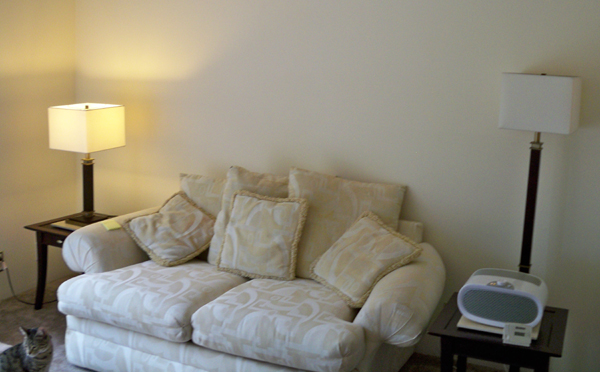 It's a wall I see a lot of. And a small army of little posty notes will soon be calling it home.
and yes – that's Laska the Love kitty and his incessant desire to be photographed… yet still look like it doesn't matter.
I don't want to lose these posties so I might add a little tape – but I'll wait for the first one to fall off before I add the additional tape, because I'd like to lose the negative voices – but still keep the paint on the wall.
Here's my first one…
It's the word that came out of my mouth after last night's losing battle with sleep. It's negative, and it didn't stay "inner".
But today it gets written down…
Like so…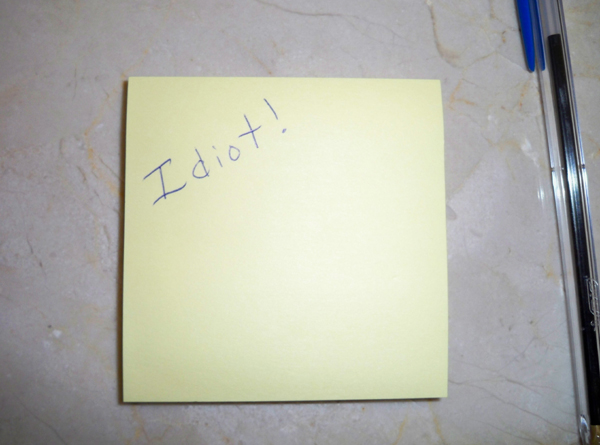 And this goes on the wall…
Like so…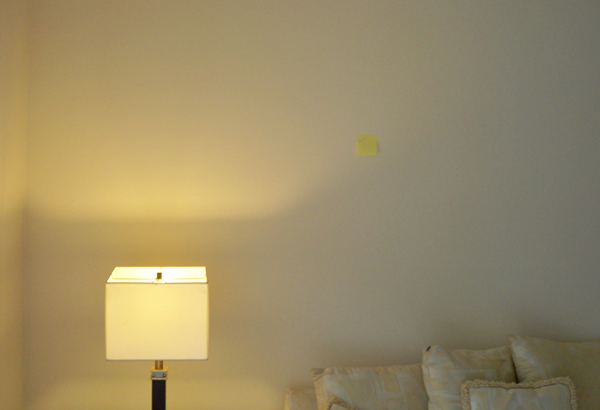 Identifying the stupid negative voices is the first shot in the Love War against them…
next time the war continues…
please come back…