The post-y notes have begun their takeover on my wall.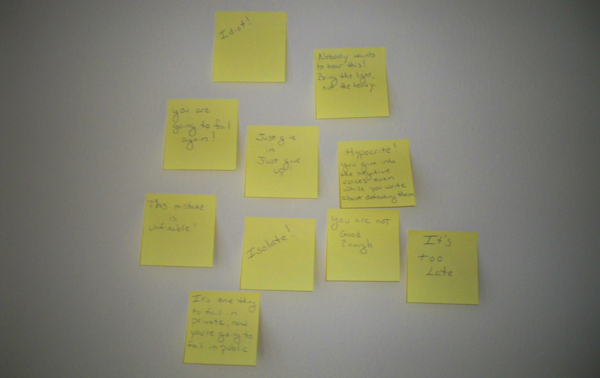 This is part two of the "anti-negative voice posty notes strategy"
part one is here – it's a really good place to start.
It's a little oppressive this gathering of negative thoughts. In order to herd them together like this I have to listen closely for them. And the more time we spend listening to these stupid negative voices the more harm they can do. But like allowing a doctor to break a bone worse in order to reset it – I'll take a little pain now for some healing later.
Two days ago they won the battle – these negative voices. Yesterday I wrote about my negative voice fail (here). One of them wrestled me to the ground in the predawn hours of writing and almost stopped me from writing.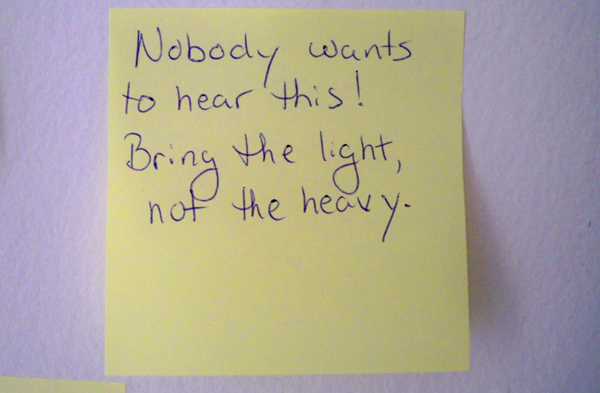 I got a little bit reveal-y – and I shared what I didn't want to – and a truly heart felt thank you goes out to all of you who took time to comment, and stand by my side. On those days in the future that I want to pretend to have it all together instead of revealing messy truth, I'll go back and read them – thank you.
Now back to these guys….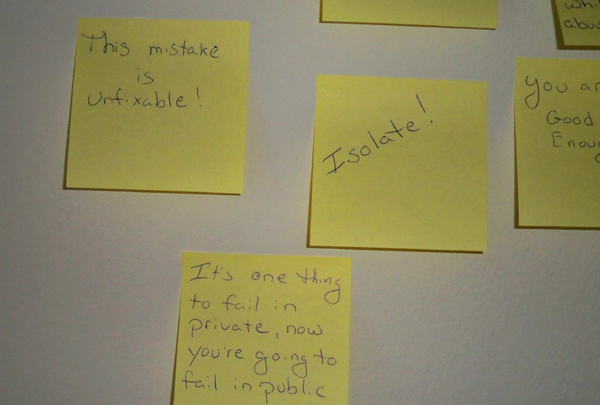 They're like…
Let me think a minute…
They're like…
like…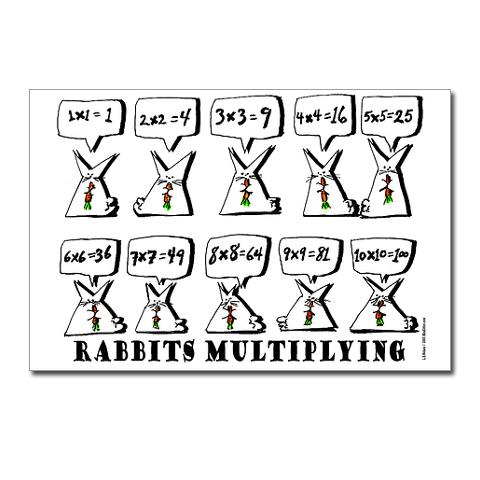 source
evil little bunnies,
threatening to overrun,
my peaceful but fragile little garden,
of positive emotions.
The good thing is that they don't seem as threatening written down,
on the post-y note,
on the wall.
Removed from the dark recesses of the mind and heart where they can do such damage, they lose some strength.
Negative thoughts don't like the light.
As I've been writing these words I've been staring at the posties. They just seem like little yellow squares of paper with words on them that barely have enough power to hold onto the wall.
Maybe it's because that's all they are.
Some of them I've heard for many many years.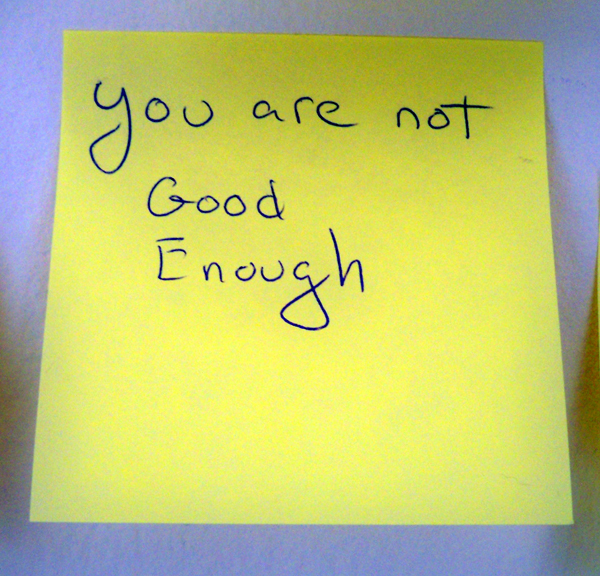 Some are variations of the originals.
All of them are designed to make me curl up in a ball, and give up.
There are 10 of them now, I want a wall full of them. The more of these negative voices I can pull out of my head, and put on this wall, the better.
The negative voices are anti-love.
That may be both their strength and weakness.
They are impatient,
they are cruel,
they are petty and spiteful,
they want the spotlight,
they are overbearing and crude,
they are rabid and surly,
they live in the gloaming…
and aim to cover us…
with their blanket of gloom.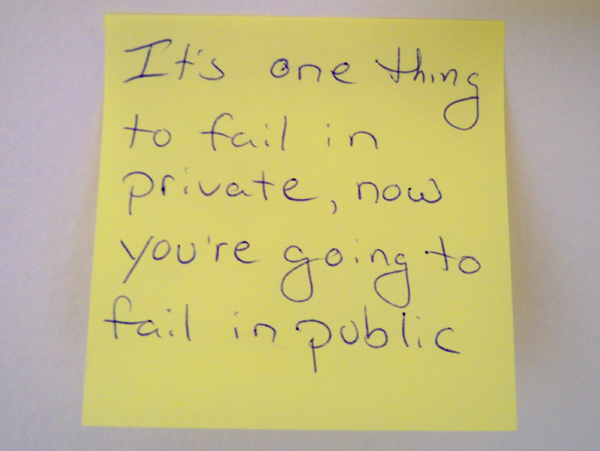 they are lies,
they weaken us to gain strength,
they destroy faith and obliterate hope,
and they weigh us down and make us give up.
They are so ridiculously not love…
it's ridiculous.
Identifying them is step one in defeating them.
the more posties on the wall the better.
This war moves forward tomorrow….
with these…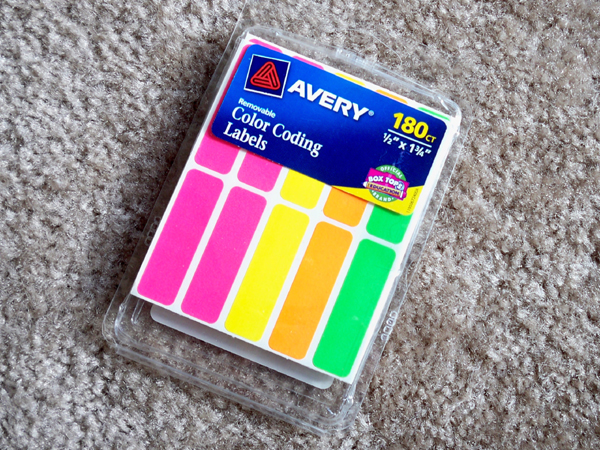 and soon maybe these…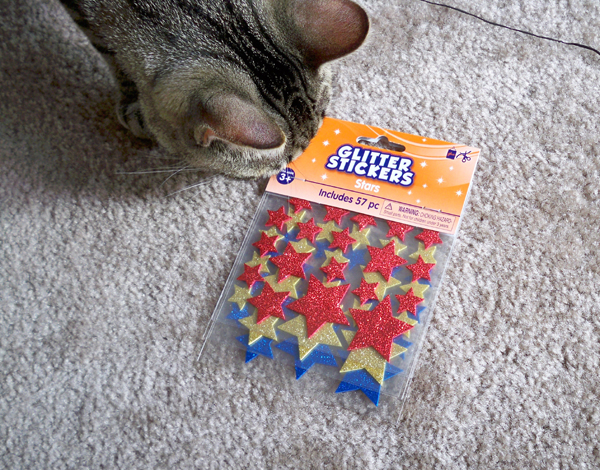 the cat is optional ^.^