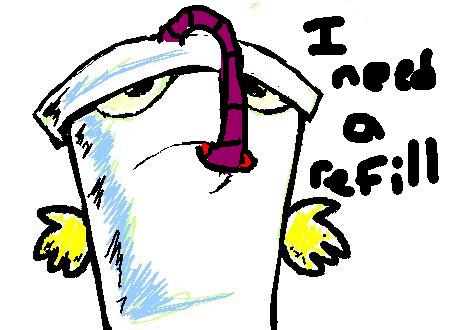 "What is one area you'd like a refill of encouragement?"
I start with that because today I'm linking up with Bonnie Gray, and that's the topic du jour…
and if this day were one of a couple of days from last week…
well…
this would be me ⇒⇒
But today…
My sippy cup of positive emotion is all brimm-y
it's downright…
smurf-y…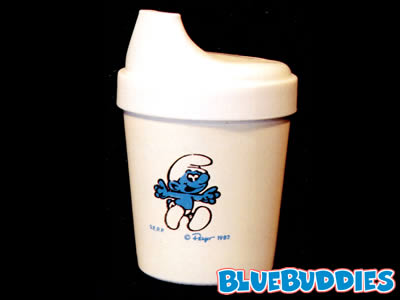 Happy smurf-y…
This day I don't feel like I need a refill of encouragement…
I feel kinda…
encourage-y…
I feel all encourage-y…
For any who haven't been reading Deep into Love recently, I've been up to my knees in a Love War…
A Love War against the stupid negative voices…
If this Love War is news to you – and you're curious – just click on the love tank below and all will be explained.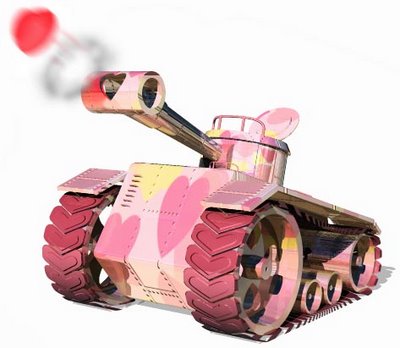 source
I heart that tank. Especially the little hearts on the tank treads. (((Smile)))
Anyway…
The inner critical voices are mostly just repeated negative comments that bring back all the emotions of when they were first said to us. And they just hound us into submission – into believing them…
Stupid negative voices!
If you've been with me in this war, you may have found what I have found…
the inner critical voices continue to sneak around and aren't at all happy about any Happy- Smurf-y-ness!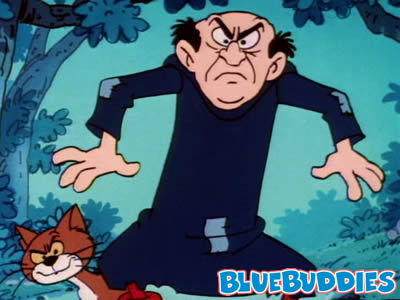 And they're mean and nasty…
and maybe they're attacking now more than ever.
And I've been researching how to get rid of these stupid negative voices and psychologists all say the same thing…
But guess what?
and I really mean this…
my computer ate all the research…
the dog didn't eat my homework…
but the computer ate all my pretty psychological research!
Gah!!
So you'll have to take my word for this.
When we begin to fight the inner critical voices, they'll fight back even harder – with a vengeance even.
It's the fact that we started the fight that makes them scratch and claw so hard for existence. Their increased attacks are actually a good sign.
Nice!
I know!
But they're threatened and desperate – so they try to make us feel threatened and desperate.
There were a couple of days this last week that they encircled me…
Let's see…there was this voice…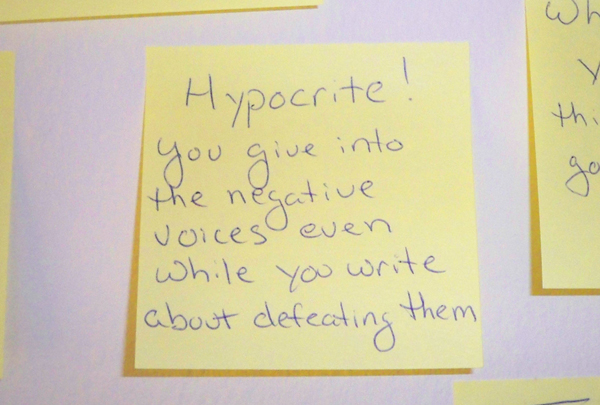 and this one…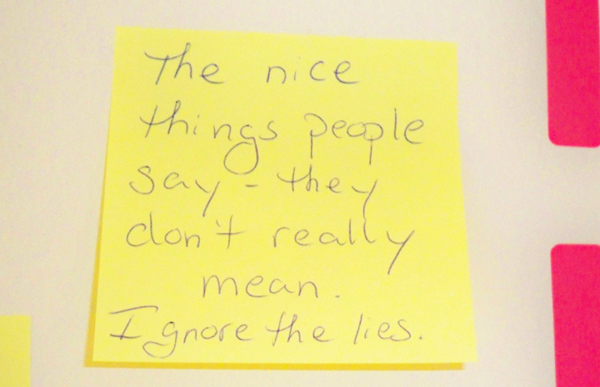 and this one…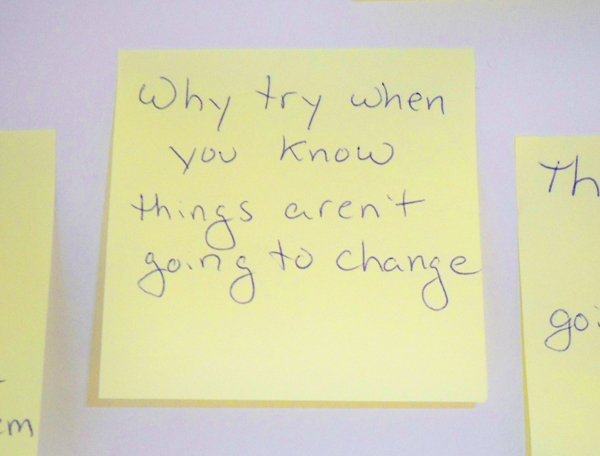 Seriously now!
and this one…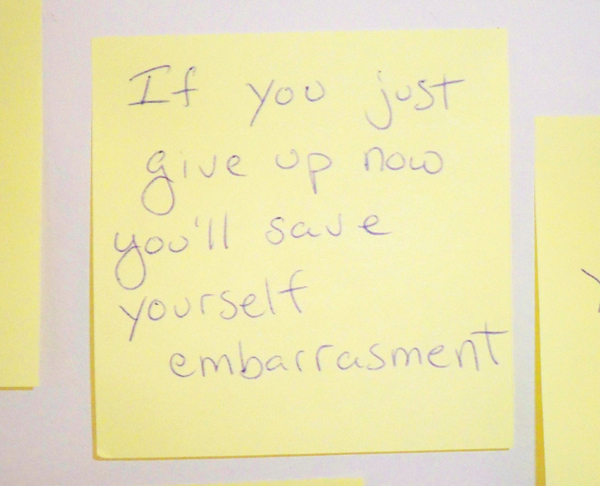 Enough already! Geeeeeeeesh!
But today, I'm not feeling in need of getting my "encouragement" cup filled…
I feel all encourage-y…
I feel fill-y…
And I want you to know the truth…
I know most of you who read me – because I've read you – that's how we found each other.
And I know this…
You're special, and unique, and I'm honored that you read me.
You are a daughter of the living God…
and you are deserving of love…
and deserving of attention…
and you're not perfect, but you don't have to be…
you're a diamond…
rare and unexpected and tough and faceted and sparkling in your own way…
you're the reason I chose, although being a guy, to write in this community made up almost entirely of Christian "mommy bloggers" (the full reason is here – if you read it you'll heart it – LOTS – I promise!)
And the last word? Actually two…
Thank you…
No…
Actually five – I'm a terrible editor…
Hey! Is that a negative voice?
That's going on the wall (he said, squinting his eyes in determination)…
Sorry I was all focus-y and then, "oooooooohh shiny!"…
It happens sometimes…
Five words…
"thank you"…
and
"God bless you."
Bye.
Wait…
Umm…