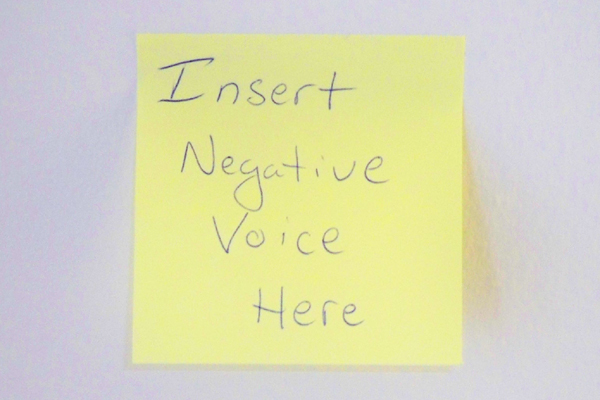 It started so small.
It was just one posty note on the wall.
One negative voice captured by writing it down. I said I was going to spend this weekend listening for them – filling up the corral
and guess what…
Not a problem.
Love is at war with the negative voices – the whole series is over there – to the right – and down a little – in the "Lots of Loves" area – the war, by the way, began here.
Anyway…
You know how you feel a little sorry for chickens in a chicken factory, how they are literally all couped up – wall to wall chickens?
No wonder the voices want out so bad!
Look at them all!
And sometimes we can overspiritualize – and we think all of them are from the Evil One and his hateful minions. And you know what? Lots of them may be – in fact all of them might be. But it kind of doesn't matter because…
…the one who is in you is greater than the one who is in the world. (1JN 4:4)
And I'm praying anyway…
it was, and is…
the vital first step in defeating the stupid negative voices.
Prayer knocks off the minions of the Evil One. Angels are bigger, stronger, and better – prayer unleashes angels so we don't have to fight these stupid negative voices alone.
So…
whether they are spiritual attacks from unseen forces – or just echoes from our own past inserting themselves into our present – prayer is key in the battle.
Anyway…
I now stand in front of my uber-full corral of posties.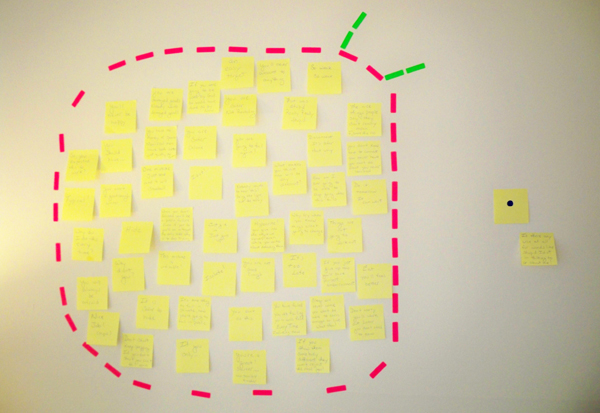 Each one an inner critical thought…
pulled out of my head and given voice…
turned into a "you" statement….
because sometimes these stupid voices use "I"…
and they can be even more sneaky-ish that way.
I look at them and think,
I can see why the battle is so hard.
It's one thing to have one negative voice to battle with.
But this is an army…
against only one of me.
Of course I'll need an army of angels to beat them.
By the way, I seem to have misplaced my pink and green posty lines for the fence – so construction on the little area to train the horses (a.k.a. stupid negative voices) and filling in the gaps of the fence has come to a halt…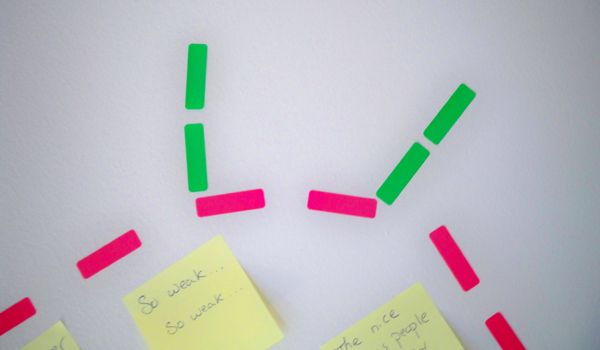 and …
well…
where would you head if you were a posty who wanted to escape the corral?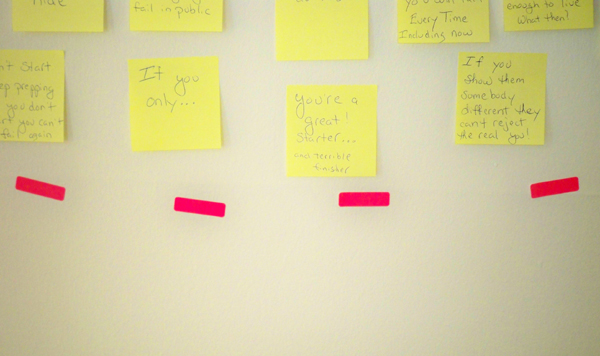 Yeah! Me too.
Oh…
and when I noticed this – this visitor chimed in…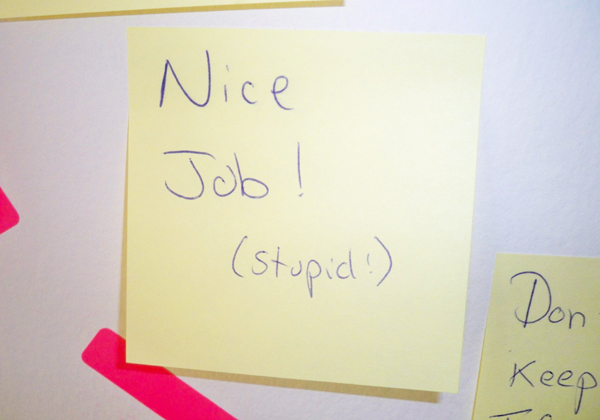 and this one followed closely…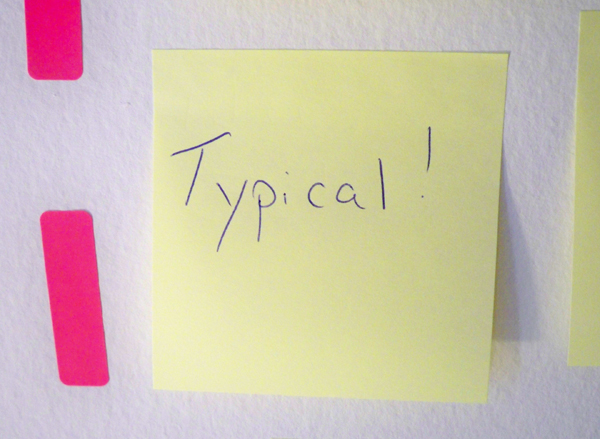 So they were corralled  ƪ(◠‿◠)╯
And now as I stand, looking at the wall. I get the feeling that it's kind of like a to-do list. Even if there are 1,000 things on it I can check one or two off at a time, and feel some relief. Without a list the number of things that need doing can overwhelm.
With a "list"…
we gain control…
unless of course we let the list gain control…
but that's a different war to fight.
Anyway…
now I get the feeling that these voices really are captured, corralled, and I can take them one at a time.
And even if I don't beat them all back – I can beat enough of them back to lessen their numbers.
One step at a time.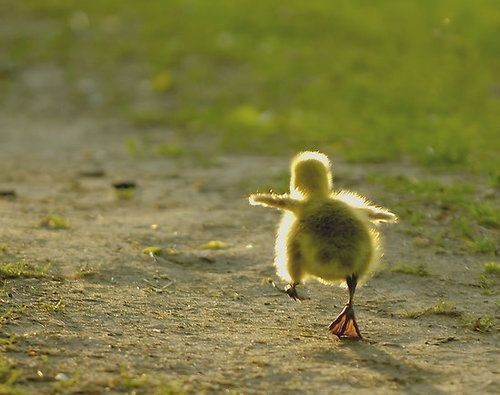 source
It's just before dawn as I write this today.
And guess what?
The birds have begun singing.
And as I sit and listen, they seem a little brighter than normal.
And I'm anticipating the sunrise
and thinking…
this might just work after all.