All the negative voices have been stewing for a week inside this corral.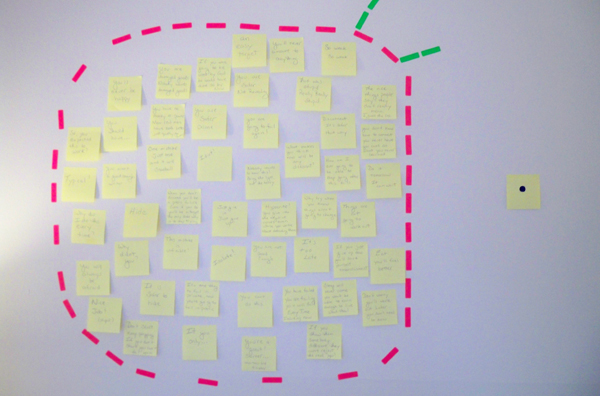 If you are new to the love war on the negative voices please read this first. It really is time for the negative voices to go – and this is where it all started. Oh, and this explains the negative thought corral
It's crowded in that corral,
and they don't like it much in there,
they'd rather be running wild and free through the fields of my mind.
I look at them and realize how often I listened to them,
and how they are just words,
and they've lost a little bit of strength, but they still need to be broken.
Like wild stallions I need to lead them out of the corral,
one at a time,
and teach them what a saddle is,
and a bit, and a harness, and reins,
and teach them what it's like to be ridden,
and help them to understand their better nature.
So I start by walking over to the wall and giving it a good stare.
It seems to help if I cross my arms, or put my hands on my hips, and squint at them.
They're just posties on a wall.
And one by one I read them.
One will be the first into the new area…
where they will be separated from the others,
and be dealt with one at a time…
the training corral (the green thing)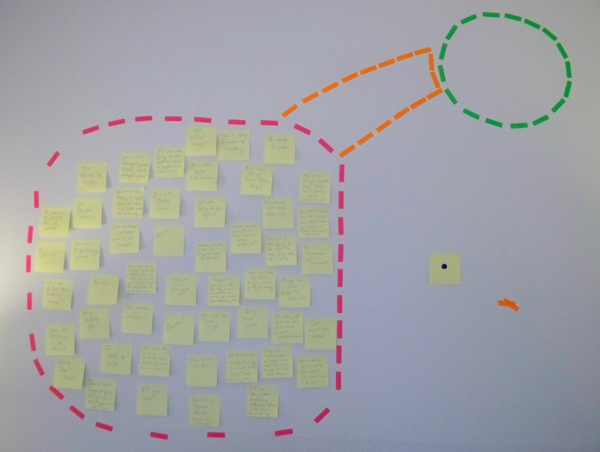 So, of the many voices, I'm  looking to pick out five – the top five – the wildest horses.
I'm not going to be cruel to them. I'll break them with Love.
I'll break them with patience, kindness, humility. I'll be gentle but firm. I'll operate with a righteous anger – but not a temper. The voices are lies – I'll confront them with truth – and if there's some truth to their lie – that truth I'll use – but the lies I have to break.
But then I noticed that my corral looks a little bit like a horse…
So I add legs, and a tail, and a couple of ears…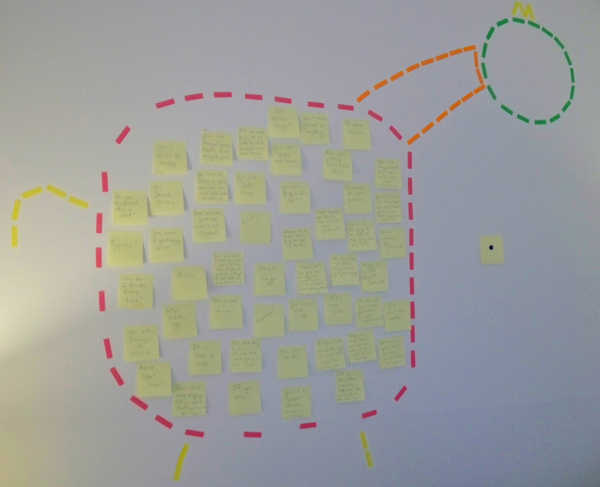 Sorry – couldn't resist. I'll remove them later.
Now to find the first five, and narrow it to three, and from the three pick the one that goes first.
And the first thing I think, is that they are all really good – good in a bad way. They all strike right at my center. No wonder they've been so effective. It's truly hard to narrow them down.
And so I start taking out the meanest – the nastiest. My plan was five – but sometimes I'm an over achiever – I ended up with 10 – and they all got ushered into the little corral and the little path…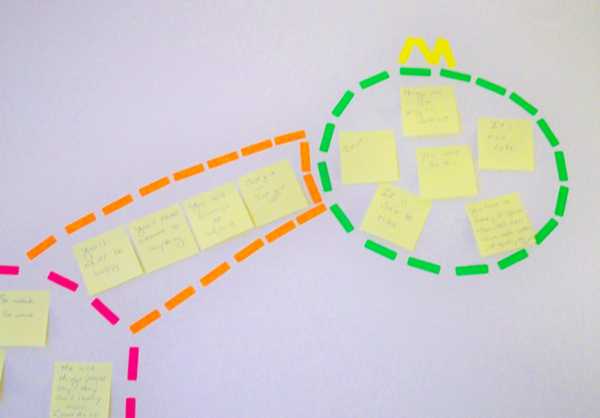 And I noticed two more things…
Those voices are scary, no wonder I was afraid of them…
And the corral seems a little bit emptier now – and that seems nicer…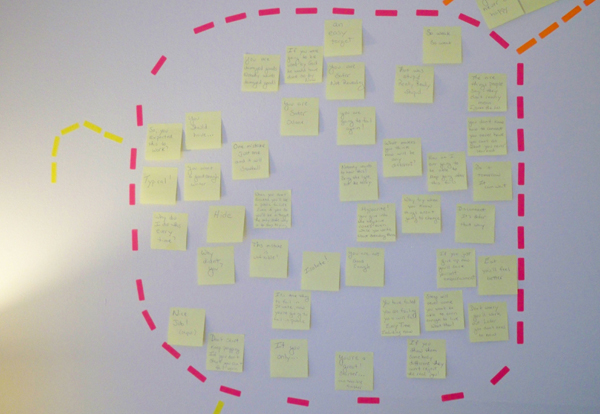 And I think that's all for the day – I think Ill keep them penned up until tomorrow – and then narrow down further – baby steps…
… and if you hearted this at all,
or if you think others might find it useful,
would you consider sharing it in one of the ways below?