An old Chinese proverb…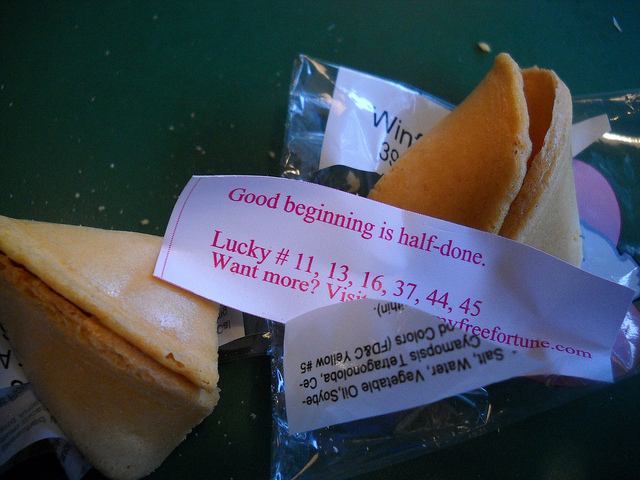 source
But there's a flip side…
"If you don't begin you can't fail and wont' be judged."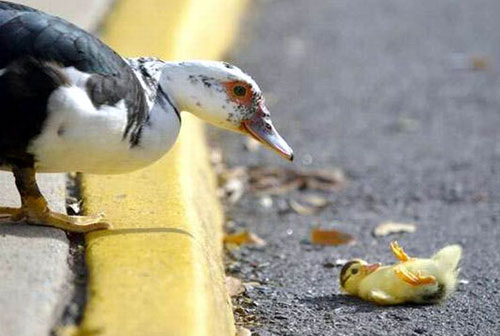 Which, by the way, is one of my negative voices.
This one…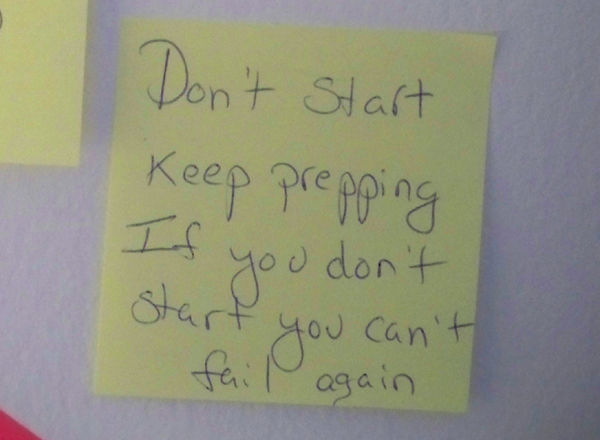 Which has a cousin of sorts…
this one…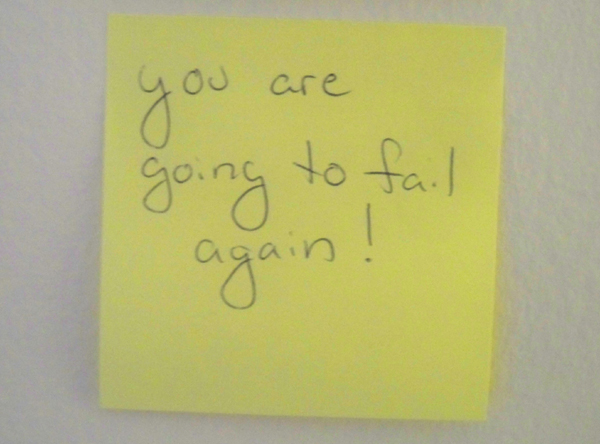 which is in my top 10.
If you are new to the Love War on the negative voices please read this first. It's where the Love War on the negative voices began.
If you're wondering what all the posty note business is – and talk of corralling negative voice "horses", here's where all that started. All this will make much more sense if you read that first.
This morning, the thought of not beginning this process of" breaking" the negative voice "horses" – and making a "negative voice" top 10 suddenly became very inviting. This very talkative negative voice offered up some assistance:
"If you're going to fail at this,
and my friend,
really,
with the past being the best predictor of future,
you know you've tried, and you know you failed at it before,
you know you're going to fail at it again. Right?
This might seem harsh, but I'm really trying to help.
If you know you're going to fail…
Then why began?
If you stop now, write a few tips on how to get rid of negative voices, then everybody who reads you will say, "good, those are useful, I can use that."
And then you can move onto something bright and cheery…
because to be honest again…
because you know I only want what's best for you…
this topic is heavy…
and people are going to tire of the heavy…
and they're not going to want to read you…
and soon you'll have no readers…
and everyone will despise you,
and you'll be alone forever…
and…
um…
Hello!
Snowball much?!
Repeat much?!
Stupid negative voices!!!!
It was at this point in this truly lengthy negative voice that one negative voice "horse" jumped right out of the corral…
this one…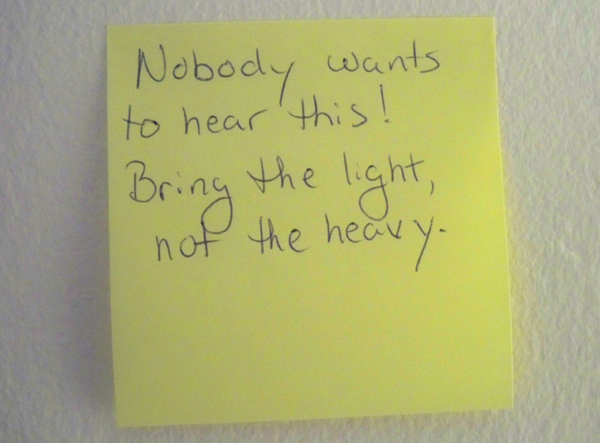 So this morning I sat and stared at the screen. I looked over at the horses on my wall. I said good morning to Laska the love Kitty. I drank some tea. And I almost called it a day.
I almost listened to the advice of the negative voice.
I almost wrote a quick "5 easy steps to beating the negative voices" – then knew that tomorrow I'd write a bright and cheery Laska the Love Kitty guest post – then take down the "negative voice" wall – and nobody would know…
that I quit.
But I can't quit.
So tomorrow Laska the love kitty shares what he's learned about humility…
then I show you how I arrived at my top ten negative voices…
which, by the way…
to prove I haven't quit…
are these…
# 10

# 9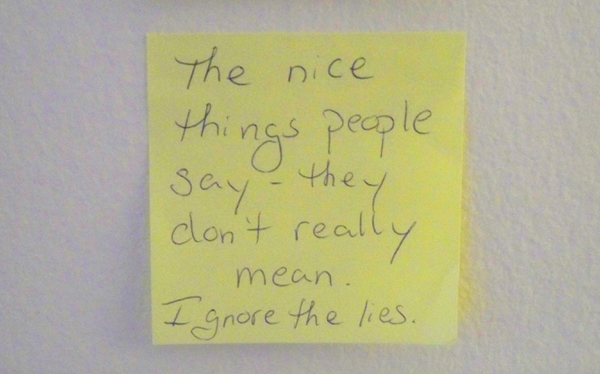 # 8

# 7

#6

#5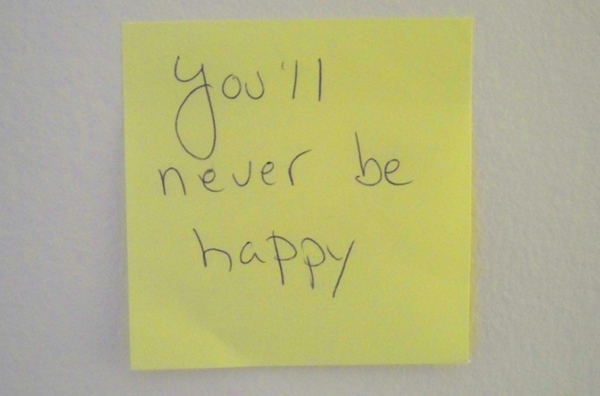 #4
#3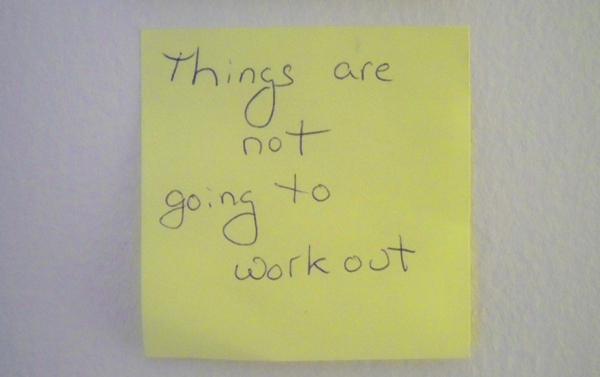 #2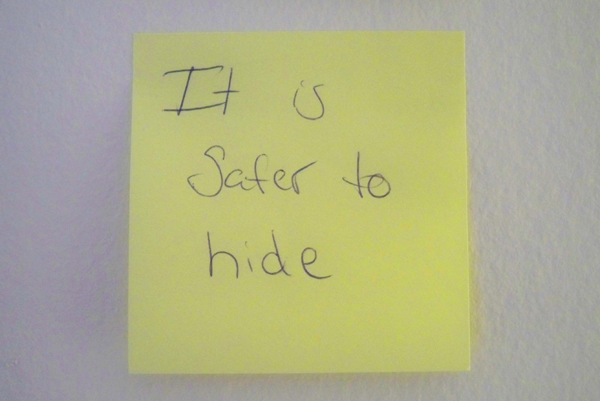 and topping the charts at #1…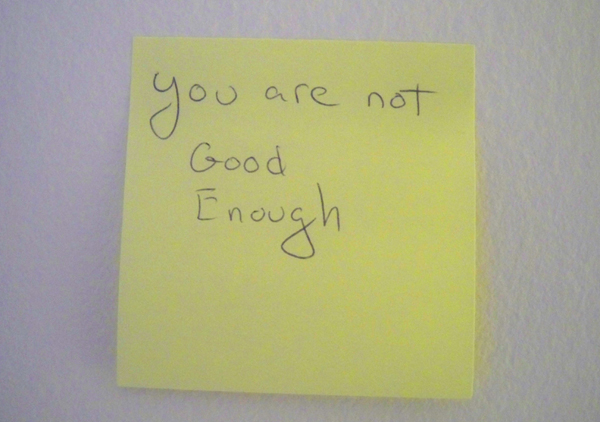 Then Thursday I'll share how I got these stubborn little horses in a nice tidy straight line…
it wasn't easy.
The war on the negative voices, almost derailed this morning – by negative voices – continues…