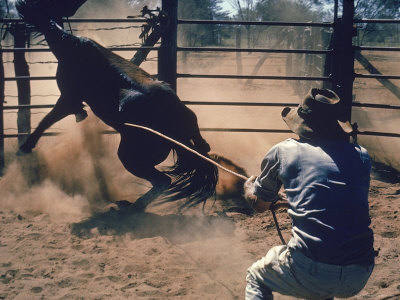 source
It began as a war against the negative voices that hold us back – and has transformed into the not always easy art of breaking a horse.
It's been an epiphany.
Turns out that the negative voices are not to be defeated,
but broken so that they can be ridden.
It's was a monkey-braining transformation and epiphany.
I wrote about my monkey-braining issues once – if you missed it – it involves this guy, click on him and you'll go there…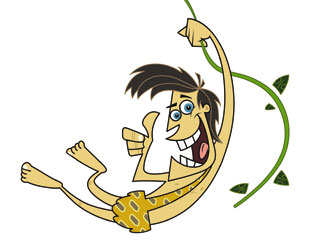 It began with "fencing in" the negative voices…
which made me think of the word "corral"…
and led to researching the breaking of horses…
and the realization that these aren't run of the mill horses…
these inner critical voices…
they are wild mustangs…
and that brings me here…
Friday I thought, although there's still more to learn, it was time to start the breaking of the horses.
I decided to begin with two easy questions for the horse in the training corral…
1.    Where did you come from?
2.    What do I do when I hear you?
And then there came this thought…
There is only one unredeemable evil in all the universe of created things – and negative voices, though they may come from him, are not him.
Then I found this (from here):
"Growing up in a wild herd, the horse learns sociability, respect, and a deep understanding of movement, energy, intent…Only one thing stands between them and a loyal, lifelong bond with you: FEAR. Bottom line is, the horse thinks you want to have it for dinner!"
The wild horses fear us…
who knew?
And since they aren't unredeemable…
there must be a kernel of good in even these wild horses.
So a third question, "What is your kernel of good?"
So with this in mind I step up to my wall to the number one voice – the most ill mannered, nasty, and bullish one.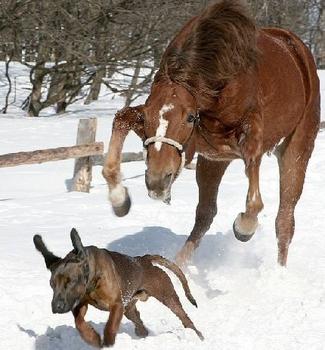 source
Inside the training corral, even separated from all of the others, it's still formidable.
It creates a pit in my stomach.
So I move my eyes down…
and a bit left…
to the dot….
And I remember what the dot means.
And I pray…
Lord, I can't let these voices have mastery anymore.
You are my Potter. You are my master.

But I need to be theirs.



Deal with them, alongside me, please…
your power … through me.
And I ask the questions…
And I write the answers…
Answer number one is easy…
Answer number one will resurface a lot….
I wrote of the birth of answer number one here.
Answer number two is easy…I know what I do when I hear this.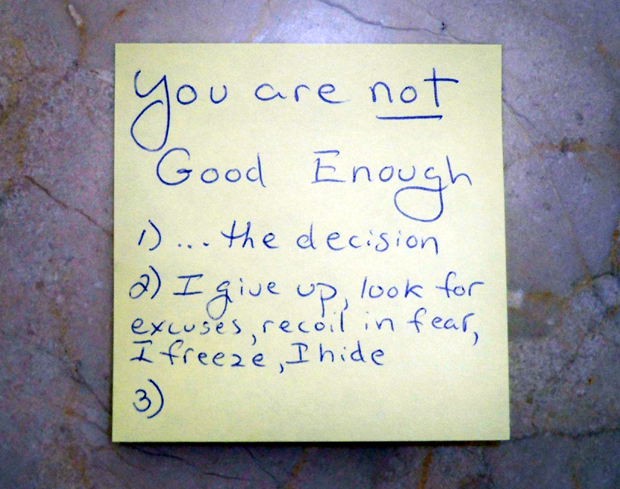 But answer three?
I clench my fist as tight as a permanent knot on a string, and my eyes water. But not tears of sadness but the same tears that used to well up when my older brother, five years my senior, would wrestle me to the ground and show me who the boss was.
Those tears.
And so question three proves to be difficult…
And so I back away…
leave the horse in the pen…
and I'll return later.
The mustangs may be afraid – but they can still strike fear.
Step…
By…
Step.
The Love War on the negative voices continues…
More tomorrow…
please come back.