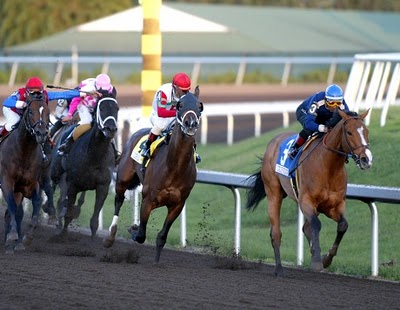 source
And now for the home stretch in the Love War on the negative voices.
All the horses are corralled, a top ten, particularly troublesome mustangs, have been separated – and the top one placed in the training area…
and now its interrogation.
If you are new to the Love War on the negative voices that hold us back, it began here, and all the horse stuff, and posty note stuff is explained here. And it has a whole category of its own over on the side bar – in the "lots of love" section.
Now for the most important thing before battling the voices…
And I always forget to do this…
I forget the most indispensable weapon in the arsenal…
I don't pray.
It's such a simple thing really, and powerful. Why do I leave it out so much?
So before I attempt to break each wild horse, I stop, and bring God into the equation.
Now I can begin breaking the horse – taming it, to saddle it, and ride it.
The first, and worst, negative voice of mine is this one: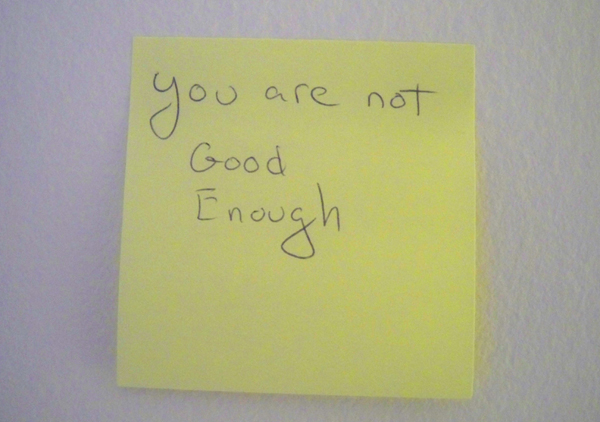 and it now gets grilled with questions…
Where did you come from? When was I "good enough"?
I was 5. The age of 5 – that was the last time I felt "good enough". I had a loving mom, a great extended family, friends, security, a protective older brother I idolized. School was all friends and good grades – and home was love.
Then she married him and home became my personal war zone. And I never behaved well enough, and I deserved the beatings, and if I didn't get to sleep on time I deserved the standing in the corner for hours after bedtime. I began crying out for attention everywhere because the only attention HE paid to me was painful.
And that was almost too easy.
When do I hear you most?
Every time I try something new. Every time I take a risk. Every time I sit down to write a post. Every time I do something that needs someone else's approval – or I think it does.
How do I feel when I hear you?
Afraid, unworthy – every bit a loser.
What do I do when I hear you?
I put off action – I procrastinate. I give up. I expect failure.
What is the opposite of this response?
To act anyway, to not give up, expect success.
Is there a positive nugget to be gleaned from this voice?
Sure. None of us are "good enough". The gospel of grace was made for people like me – for all the people like me – and that's everybody.
If I were to pick one, and only one true fact that disproves this voice, what would that fact be?
Almost every time I have felt I wasn't good enough – in fact I was.
Knowing all of this – replace the old voice with a new and better one – a short one:
I am good enough to try.
So now I have to redo my posty note,
and make the writing smaller…
because there's lots of new information.
I guess I'll show you the finished product next time…
and also next time…
it's on to the next horse.
Please come back.