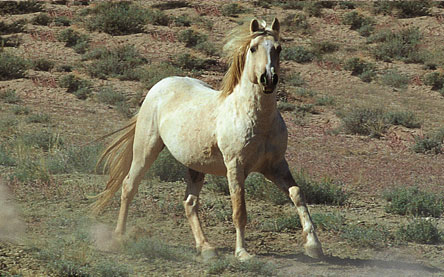 source
And so yesterday I wrote confidently on breaking wild horse number two.
Ahead will be talk of wild horses, and corrals, and posty notes…
it'll make little sense without background…
If you are new to the Love War against the negative voices…
it began here…
and the ponies and posties are explained here….
And over to the right and down a bit on the sidebar, in the "Lots of Love" section…
is the whole history of the war.
Yesterday the Love war was about this voice: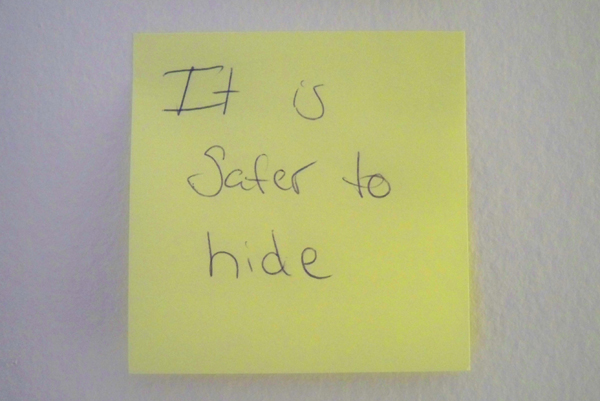 I attacked it with logic and personal history and determination.
I wrote a few posts ago that I always seem to forget one important step in stuff like this.
Prayer.
This changing of our minds, it's not all about the process…
it would be if we weren't Christians,
but because we are…
we have access to power…
and we so seldom grab it…
and by 'we" I mean "I".
Yesterday from the moment I posted about breaking the wild horse of "it's safer to hide",
I felt an overwhelming desire…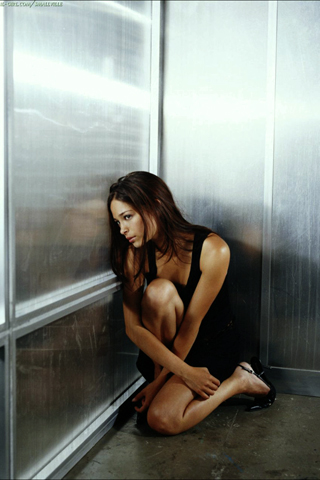 source
to do. just. that.
The last words in the post were…
after spilling all of this…
guess what I feel like…
I feel like hiding.
And the feeling spread like a pitcher of Kool-Aid toppled on a white couch.
And I remembered three things that I have learned in this love war on the negative voices.
1.    The thing which the negative voice makes us want to do only reveals the thing that needs done. If it makes us feel insecure we need to remember why we should be more secure. If it makes us feel afraid, even while feeling the fear, we should be bold. If it makes us feel like hiding, we need to connect. I so didn't feel like connecting – so I did – and the day turned.
2.    Pray. Such a simple thing. It could be one word, "help" or it could be more. To do any of this without prayer is like making pancakes and leaving the eggs to the side. There might be "pan" but not so much "cake'. So yesterday I prayed – a little late – but I prayed – and I got cake.
3.    The inner critics, the negative voices, have been a part of us a long time. I read of one woman who even described them as keeping her company. When she began ridding herself of the negative voices she felt lonely and scared to be without them. But I ask myself, is it better to be in a cage, not alone, but with a hungry lion – or free of the cage, leaving the lion inside – alone with a steak.
The Love War on the negative voices continues with these things in mind…
Tomorrow my number three negative voice…
it gets led into the training corral…
and after I pray…
comes the breaking.
Please come back.