See this thing…
source
It's a lemming…
If you're into adorable little furry rodents you think it's cute. If you're not one of those people just go along with me – it's cute. Look – here's a cute close-up.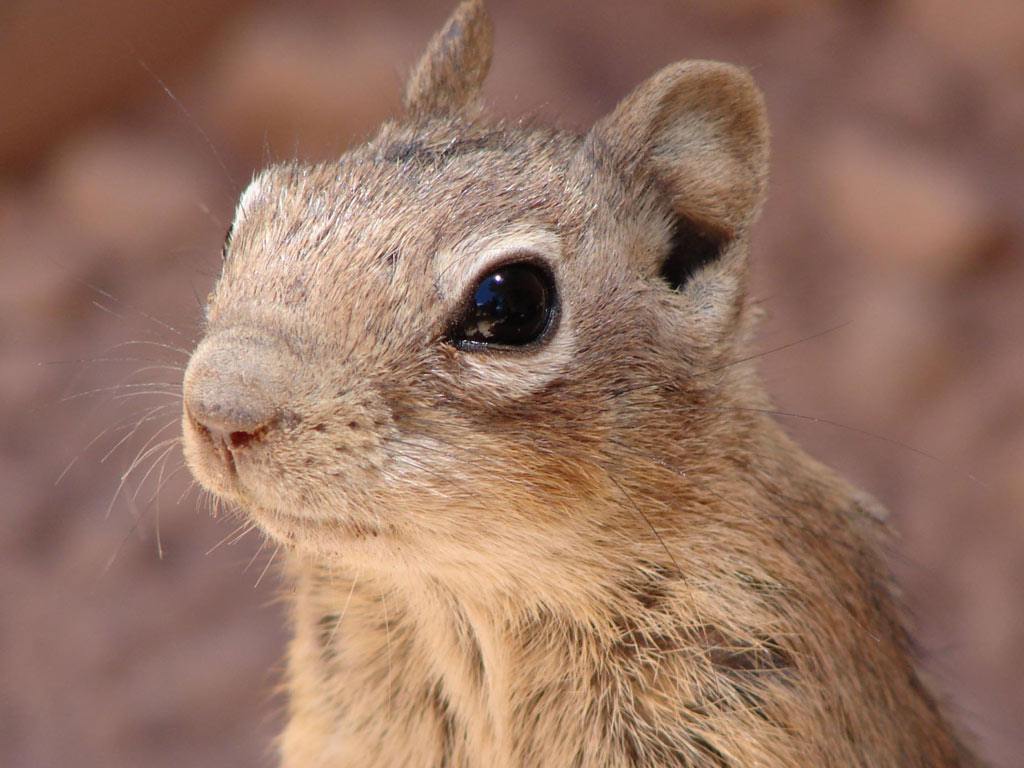 source
Adorable. No?
Anyway…
There's one big problem with lemmings.
It's this…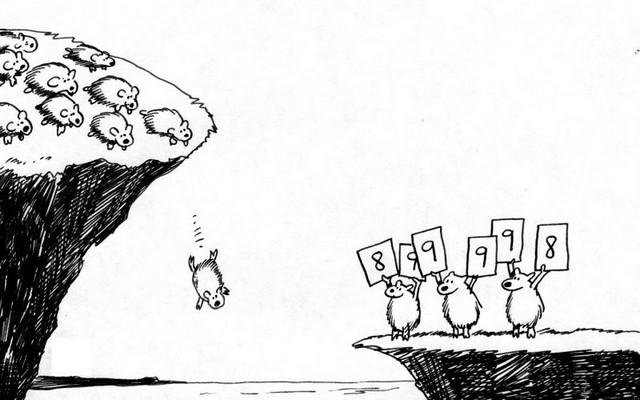 source
The thing is that when the leader of the herd decides it's time to migrate from point A to point B – and if a cliff and a watery grave separates the heard from point B – well – it's probably a good thing that they have back up leaders. Lemmings, basic little creatures that they are, follow instinctually. Horses are like big lemmings in this way.
And people are a little like horses and lemmings – we find safety in numbers. Except we don't have to follow our instincts – for instance sometimes we might choose to love (to be patient, to be kind etc.) when it's clearly not in our best interests to do so. A lemming, for instance would never hold the door open for other lemmings.
The negative voices that hold us back are like horses – and lemmings.
They're persistent – and clever in their own right – but they follow the herd.
And this brings me to my Love War wall.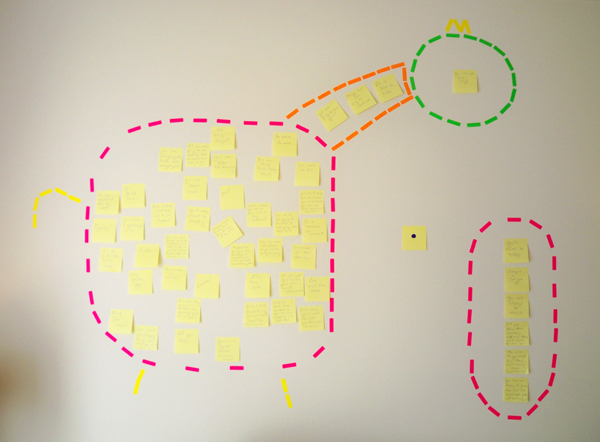 If the Love War Wall is new to you, this explains it. It's part of the Love War against the negative voices that hold us back. It all began here…and over to the right and down a bit on the sidebar, in the "Lots of Love" section is the whole history of the war.
Anyway…
This wall is proof I'm not married. There is absolutely no way that any bride would allow a husband to leave this monstrosity on the living room wall for as long as I have.
I barely notice it now, it's been there so long, but it's big and colorful and ugly.
It's worse than caveman art – at least that blended in with the decor.
But it's just me and Laska the love Kitty here – so it stays.
Please feel free to either confirm or correct my guess – I'm all about learning. ツ
Anyway…
The Love War Wall…
and a corral holding a gazillion voices. It took me a couple of weeks to gather them all. Long enough that my beloved sister said, "It's not healthy to have them all up there like that – you should be focusing on the positive." But it wasn't negative at all. I needed to take the time to listen to the negative voices first, so I could capture them all.
And I see how long it's taken me to just get through my top three negative voices, and the prospect of having to work through all 49 of them is a little daunting. It's like following the trail up to the top of the hill – and working really hard to do it…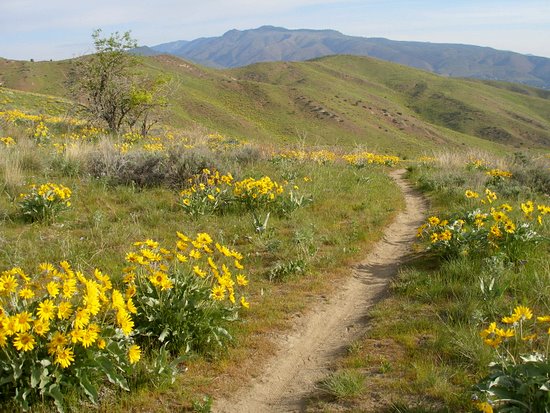 source
and looking up to see that the goal is another 45 foothills…
and then whole mountain away.
But guess what?
I've found a short cut…
the lemmings are a hint…
but I've kept you long enough today…
you have things to do…
I'll let you know the shortcut tomorrow…
as the Love War on the negative voices nears the finish line…
please come back.