So, we all have negative voices running around our heads.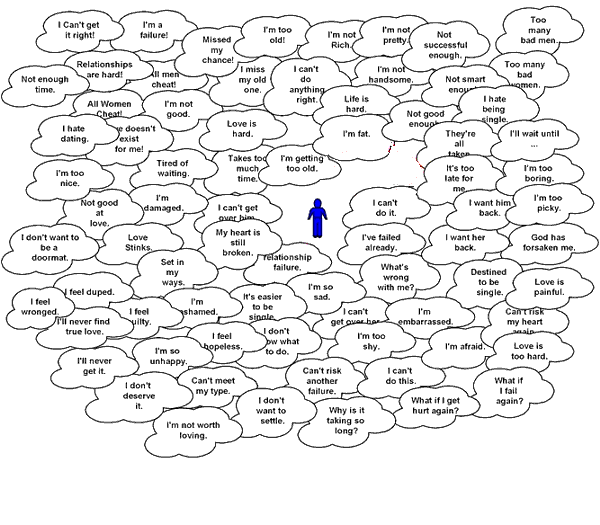 source
I've been retraining mine, making them helpful instead of harmful. Asking these questions of each voice has worked miracles so far…
Where did you come from?
When is it that I hear you?
How do I feel when I hear you?
What do I do when I hear you?
What's the opposite of this response?
Is there a kernel of truth to you?
If I would pick one, just one unavoidable fact that disproves you what would it be?
Knowing all of this, what would be a positive replacement for you?
It's the final stretch of the Love War on the negative voices that hold us back.   It all began here … and the posty note strategery is explained here … and over to the right and down a bit on the sidebar, in the "Lots of Love" section is the whole history of the war.
I discovered, way back in week one of this Love War, as I paid close attention to every negative voice I heard, that I ended up with 49 voices – on 49 posty notes. And asking these questions to all 49 might take forever.
But I found a shortcut.
It makes things shorter by making the list of questions longer.
I heart a good paradox.
The question?
Which negative voices are you related to?
Here's how it works.
Horses, like lemmings, and like us to some extent, heart herds…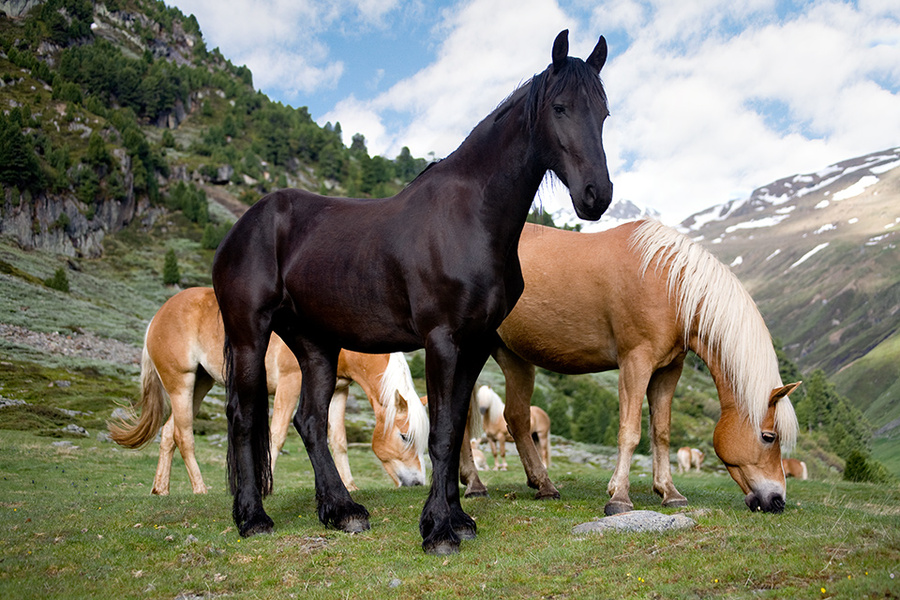 source
…and herds follow leaders.
So far I've retrained three horses (a.k.a. negative voices) from my top 10.
Now I take these three horses (a.k.a. posty notes) and place them just outside of the main corral.
I ask the question, "Who are you related to?"
And I scan the herd, and the horses begin to line up naturally.
I discover that the negative voices come in families, tribes.
And like magic, the horses all migrate over and form nice straight lines underneath the lead horse.
I've discovered that if I deal with the big voices, not only do I make major headway with them, I make progress on all of their relatives.
I don't have to take as long as I've taken on these top three voices with every single voice that I've got. Because the related horses share ancestry and traits. I know now that when I ask the questions of these other horses a lot of the answers will already have been revealed.
And some of them won't have to be trained at all because they are nearly identical twins with another voice. And when one twin is dealt with – the other one gets trained vicariously.
I've now got some rearranging of posty notes to do…
and I've got my top ten negative voices…
and I bet I'll find that of the top ten there will be 3-5 tribes…
and then most of the other 39 horses will line up behind them…
and I'll have, maybe 5 sets of twins, maybe some triplets…
and I'll have a few unique voices that won't line up at all…
but the bottom line is that the job or retraining the negative voices just. got. easier.