I m laska th luv kitee – tuday I rite gest post becuz kreg is veree sleepz tuday
this iz part 2 uv big paw storee – part 1 iz on uthur blog tuday deep intu skriptchur
if not reedingz of part 1 u did GO NOW – REEDZ – KLIK HERE
i wil wate
luv is payshent

u r stil heer?

part 1 iz portint – u must reed klik now
aneeway ware wuz storee?
O
I heer kreg sumtymz wen playingz I du with this toy
it is cawled WASPZ
he sayz bee kayrful – I doent lissen – but now…
paw got hurtz
waspz was bad toy and make hurtingz fore paw!!
walkz wuz not gud – I wuz not hapee luv kitee
kreg tuk me home

kreg wachd vitel synz – he cownted breethz an hartzbeetingz manee tymz
he did not tayke tempricher
he wuz looking playsiz
I had bad feelingz menee abowt that ideea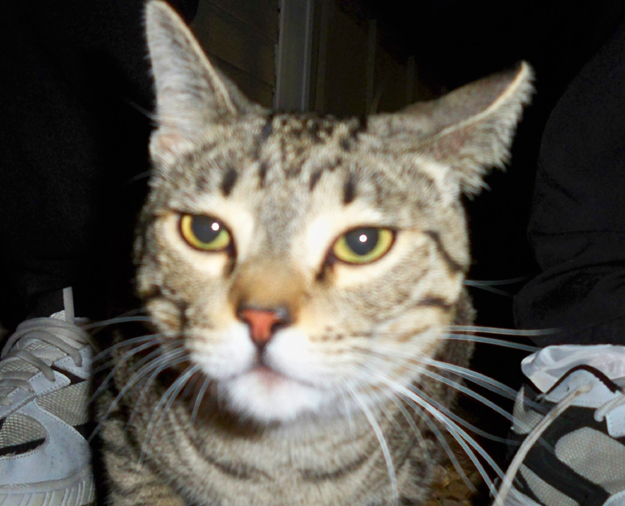 i wuz suspishusus
i sed no
an I wuz sad – it iz not lyk wen I awlmos dide (here)
but iz not feelz gud tu have vary big paw that haz hurtingz

I sleepz on sof blaynkit on bed
kreg chex on me menee tymz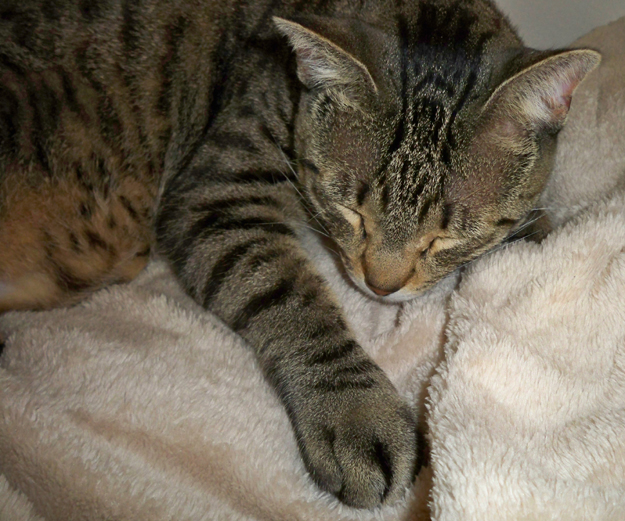 see how big paw wuz!!

I wuree – paw wil not fall of lyk spidur? (here)
I doent want paw tu fall off
I lyk paw
I sleep for tymz but onlee neer kreg
I doent lyk wen kreg haz wureez fore me
but I lyk litel
iz nise to have wureez fore u wen u hav injoree
but I hav hapi newz
tuday I am run
tuday I am jumpz
all toyz are betr then yesterday
paw iz not big aneemoor
an still paw iz on end uf leg – it did not fawl off
an I tipe with tu pawz!
an now I have wureez fore kreg
wen I wuz betr I am runz, and I am jumpz…
I am runz an jumpz on kreg wen he sleepz in nite
i wuz stelth kat
I hav manee meeeows fore him an he openz eyez and petz me
then he cloziz eyez and has moor sleepz
I m awl betr
but kreg is very sleepz
so tuday I have wureez fore him
luv is wureez fore othurz wen they are sleepz?
Yes?
an luv wuz wen kreg haz wureez fore luv kittee with big paw?
tunite I will not be runz and jumpz on kreg – he is bad sleepz aneeway – I have wureez fore him.
tuday I wil consentrayt hard on kreg
an wach him klose
an not tayke eyz off him
and pay vary klose tenshun
becuz
ooooooooooooooh shineeeeeeeee!