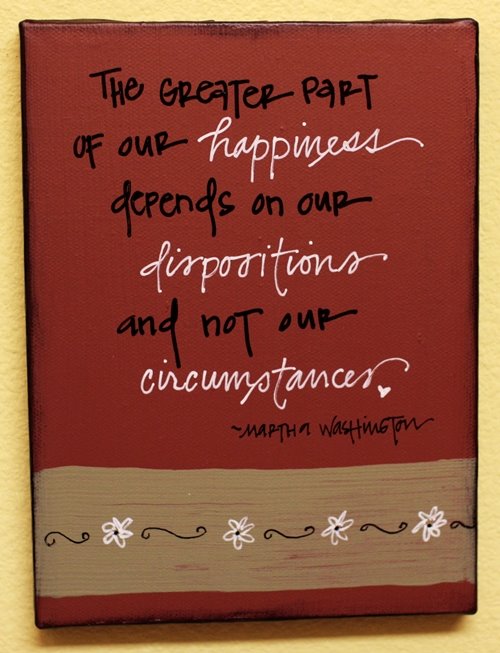 source
"One Solitary Life" was read at the service…
and these words too, broke me down and built me up.
This is part three of Sara's funeral service, part one is here, two is here.
As the words are read, I realize that in the eyes of the world my life has been an abject failure…
no money, no fame, no power, no bride, no children.
I'm reminded that what's important to the world means little in the eyes of eternity.
Lack of worldly success is to not be like Donald Trump…
But. Like. Jesus…
…child of a peasant…worked in a carpenter shop until He was thirty. Then for three years…an itinerant preacher…never owned a home…wrote a book….held an office…had a family…never traveled two hundred miles from the place He was born… no credentials but Himself…popular opinion turned against him. His friends ran away…He was nailed upon a cross between two thieves…He was laid in a borrowed grave through the pity of a friend.
…today He is a centerpiece of the human race…all the armies that ever marched…navies ever built…kings that ever reigned, put together, have not affected the life of man upon this earth as powerfully as has that one solitary life.
Quel est important au monde n'est pas important à Dieu
What is important to the world is not important to God.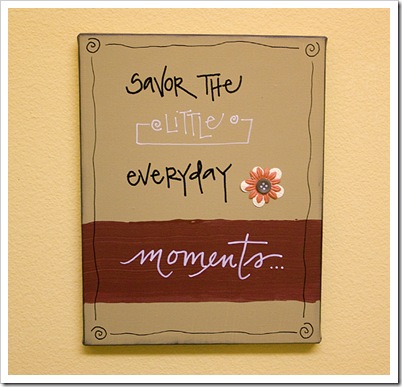 source
Love….
is important…
to God.
Why can't I remember this!?
What defined Sara most? Money? Power? Fame?
No…
faith, and love, and choosing joy while she was stripped of everything else.
Ciò che è importante al mondo non è importante a Dio
What is important to the world is not important to God.
Love is important. All that love is – that's what's important to God.
Sara's priest spoke of remembering Sara…
and the spot in the church where she stood…
in her white Confirmation dress…
the old, he was comfortable with…
the new…
he stumbled a little on the new. ツ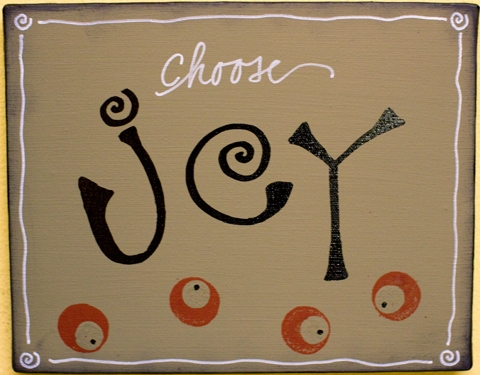 source
Speaking of how he found the "One Solitary Man" essay, "I googled it like a young person would."
And stating that Sarah's blog yesterday had over a million hits in one day. That's the total number. It's not just him. People outside our community don't really don't get blogs do they?
He made note of our world – the world of the internets – and it was Sara's world…
"…all those touched by her by twitter, facebook, blog…"
These glimpses into each other's lives – the connection we have is kind of miraculous isn't it?
These two pictures are from Sara's Wall Mural in her Condo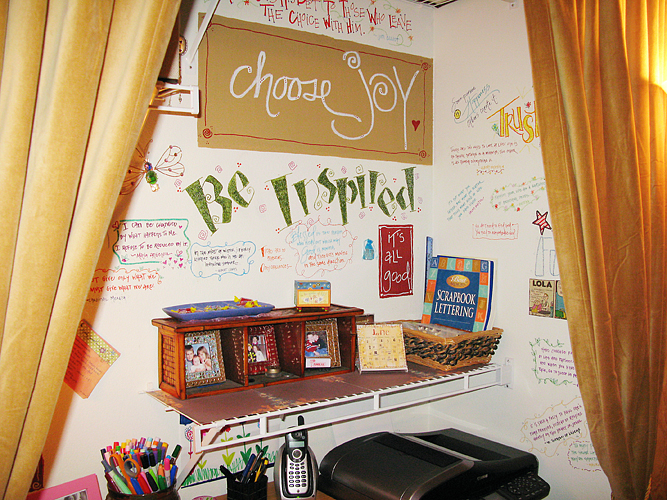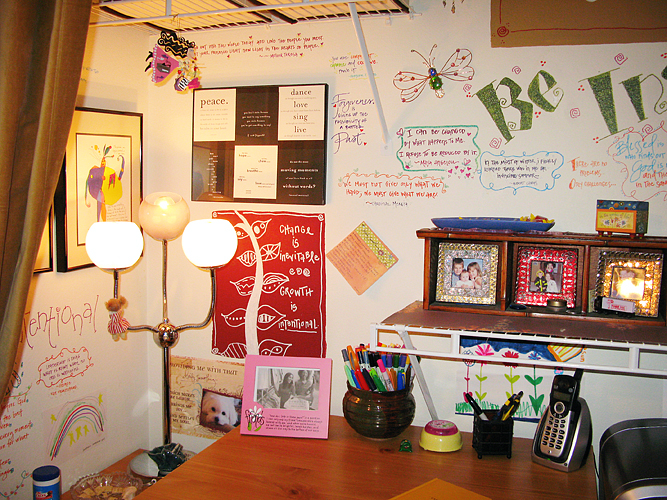 source
And I need to let you know…
I'm crying again…
but these tears aren't those of sadness…
they come with a smile…
a joy.
Funerals aren't needed by those who have left this earth.
They're for those left behind.
"I do not want people to think it's about me…it's about Jesus Christ." ~ Sara
And a baby in the pews kept saying "uh oh"…
and timed one of them perfectly…
as if on cue…
for the end of the sermon.
Sara's service concludes here, would you consider clicking over to finish this with me?