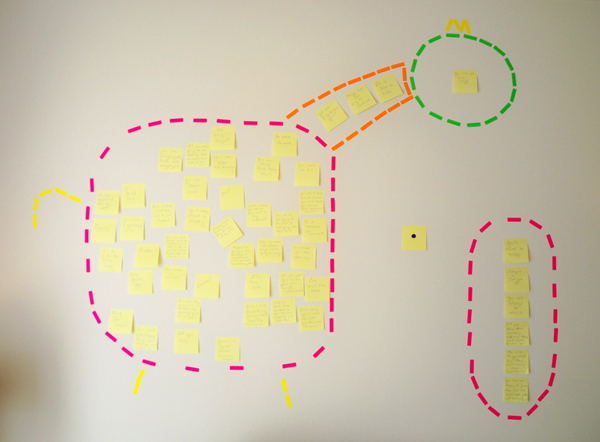 The other day, my brother walked in, looked at the wall, puzzled and bewildered…
then he stared at me like he was about to have me institutionalized…
and he blurted out, "What the @%#$ is that!".
I told him, "It's for the blog."
He said, "Oh, the blog." and moved on to things he considered actually important.
Anyway…
for those who don't know…
that monstrosity is my Love War Wall, constructed from posty notes and little posty dashes.
It's the battle ground in the Love War against the Negative Voices that hold us back.
The Love War, almost complete…began here…
and over to the right and down a bit on the sidebar…
in the "Lots of Love" section…
is the whole history of the war.
This last month, with Sara leaving this earth, I really couldn't think of much else and so I put the Love War aside. But love doesn't leave business unfinished – and so it's time to finish the war.
The one thing I've resisted in the Love War is the, "Here's 5 easy steps to defeating the negative voices" approach.
Because it's not that easy…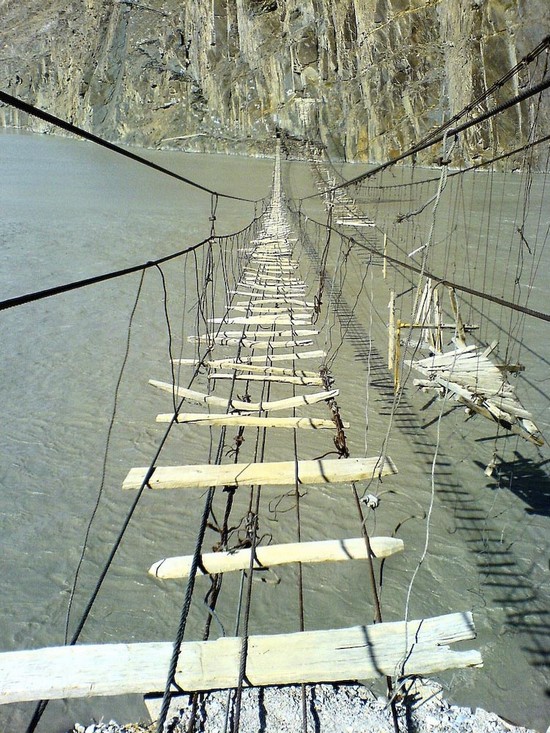 source
– it's never that easy.
That being said, since the war is almost over, and before I finish it up, and since it's been a while since I've visited the whole thing, here's the Reader's Digest version of the steps.
1.    I took time – a whole week – to write down every. single. negative. voice. And I didn't forget the ones that sound all positive – but are really negative, like "eat, you'll feel better."
2.    I made a top 10 list – the worst of the stupid negative voices.
3.    I noticed that they fall into categories – with dominant voices. My main three were, "you're not good enough." "It's safer to hide." And "things are not going to work out". That simplified things because most negative voices are just variations on a theme.
4.    I interrogated these voices, and asked:
•    Where did you come from?
•    When do I hear you most?
•    What do I do when I hear you?
•    What is the opposite of this response?
•    Is there a positive nugget to be gleaned from you?
•    If I were to pick one true fact that disproves you, what would that fact be?
5.    Knowing all of this – I replaced the old negative voices with new and better ones. For instance, the old voice, "it's safer to hide" became "It's safer to connect".
If the Love war is new to you, catching up on the old posts will be magic.
I promise.
If you've been with me all along, it's time for this war to end.
And it's time for victory to be declared.
Oh…
and I really heart you guys.