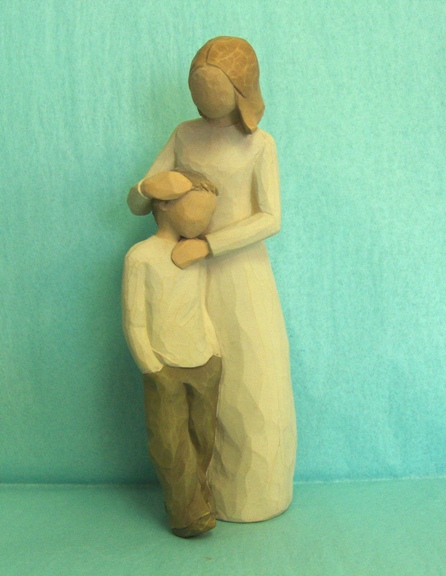 source
Today, a sharing of something I've never shared before…
because over on Deep into Scripture…
I'm piecing together an elevator pitch…
a "God" elevator pitch…
because 3 minutes or less is often all we have…
to share the Gospel with someone.
And I asked for input…
and oh, the wisdom!
So much full of awesome I need to put it on the back burner to simmer a little…
and put this pot on the front.
It's the single most important conversation I've ever had…
and only one person has ever heard it…
and she's with the Father now…
and now you.
Twenty years ago I was in Seminary. My mom was approaching death. None of us knew this for certain because she chose to keep it a secret. Still, I sensed time was running out to make sure she knew the way to heaven.
And I know now how a Christian can confidently face death.
I saw Sara do so…
the certainty…the readiness to continue to live…in a different way.
My mom was brave – but not confident.
So near the kingdom…
but too far away.
I was in an apologetics class at the time…
apologetics…from the Greek…a defense of the faith.
The assignment was to find someone we knew…
who needed to know the Gospel…
and share…
The timing…
Seriously!?
How do you "teach" your mom…she teaches you!
mama's takes care of her babies…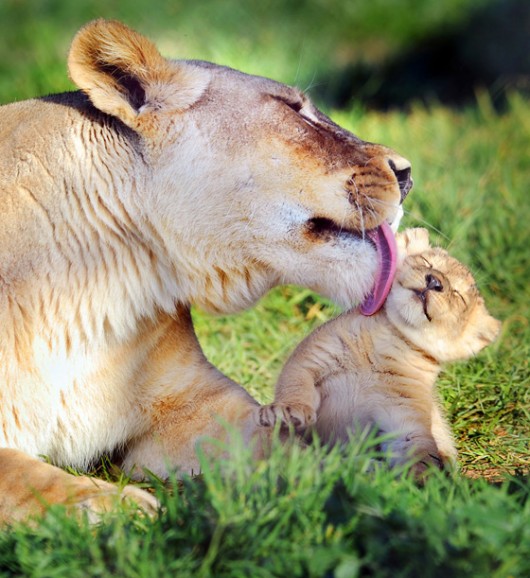 source
and you know…
The mama lion knows best.
But my mom was lost…and now, by the way, is found.
The "elevator" pitch is the bottom line, for a chance encounter…
but with someone you love it's different…
we walk with them, love them, live the gospel before them…
but still we need the words…
For "everyone who calls on the name of the Lord will be saved." But how can they call on him in whom they have not believed? And how can they believe in him of whom they have not heard? And how can they hear without someone to preach? (Rom 10:13-14)
A mama could say no to being evangelized by her son…
but what mama could say no to helping her baby with a critical school project?
There was no blurting out of the Gospel.
She had seen how much better I loved after knowing God…
because she knew well the pre-Gospel scoundrel I was…
her beloved scoundrel…
but still.
That's the first thing with those we love isn't it? They need to see the Gospel in our life? If they don't, who can blame them for not listening to the words? But if they do – it opens up parts of them. No?
And so I share with you our discussions…
they happened as she was months from death…
and brave as could be, but uncertain of what lay beyond…
these words I haven't thought of for 20 years…
but now it seems time…
and this continues today over at Deep into Scripture…
please click here, to go there, as the most important conversation of my lifetime, and my mom's continues…