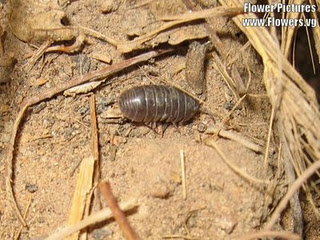 source
From a distance, they're cute – for a bug.
They have this absolutely ridiculous name, Armadillidiidae…
their Latin name is even worse Armadillidium vulgare…
which I was sure meant "gross little armadillo bug"…
but turns out that "vulgare" means "common".
Anyway, I guess it's no wonder that we call them roly-polies or other cute names.
And if you mess with them…
they don't bite you like a spider…
they don't sting you like a wasp…
they roll up in a little ball…
until it's safe to peek out again…
and then unroll and skedaddle.
By the way, this "rolling up" has an equally ridiculous name, conglobation.
Really now – roll up isn't good enough?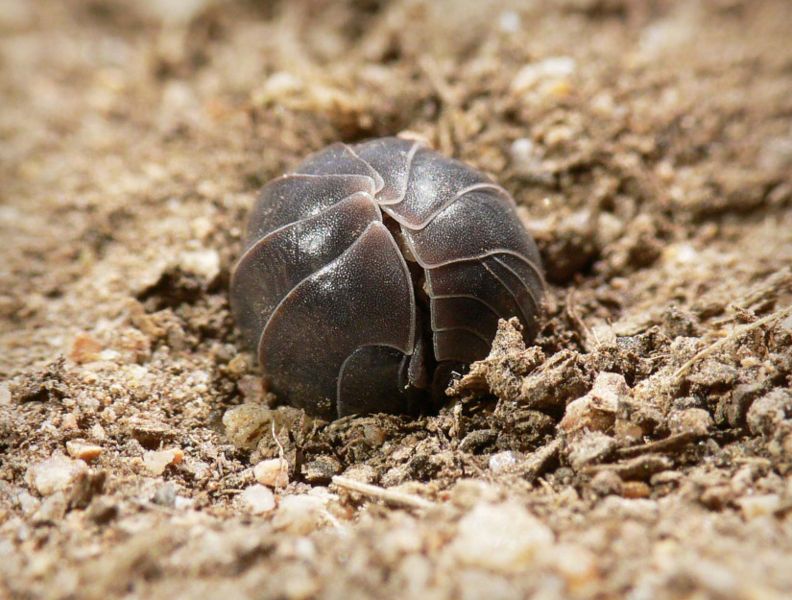 source
Anyway…
They don't eat any other bugs. They don't hurt anybody, and they don't give anybody much of a chance to hurt them. They do have that soft underbelly, which would seem like good eatin's for other bugs and animals – but they tend not digest well – and can be a wee but poisonous as a meal.
Not like anything really ever gets a chance to gobble them up anyway.
They close up tight.
They don't do much reaching out.
They don't let anybody in.
And let me just say this, and it's something I bet you've never heard before…
Love is does not conglobate.
Yes, I did just write that – and yes, I'm proud of my extensive vocabulary. ツ
Love doesn't roll up in a ball.
Love stays vulnerable…but strong
And just between you and me, conglobating has been my life's story.
They really should just use the word "rolled up" – shouldn't they?
And also just between you and me, I'll share that you don't get to be my age, and never have been married, and not have romances, and not have broken hearts. Not to say you can't have a broken heart in a marriage, because obviously that's possible. But if you don't get married, and you have a smidge more charm than an Armadillidiidae, time and time again you will unroll a little, just enough to feel the thrill of romance – and the deathly sting of its almost always bitter end.
I know marriage isn't always ice cream and kittens, but try a nice long life of repeated broken hearts – it's not kittens and it's not ice cream – it's not even yogurt or puppies. The falling in love is all sorts of wonderful, the often repeated fall from that mountaintop is excruciating. And since you know I'm not married, and you know I heart women, you know I've tumbled off that mountaintop a lot.
Looks like this will be a petite series too – just a few days at most – I promise.
I know, everything is a series with me, but Victoria…
yes, you over there, I know you're reading this…
and I heart that I know that – and I heart that you're reading…
I promise this will be a short one.
Anyway, if you've read me a while you are familiar with these words…
there's more to this…
tomorrow…
please come back.