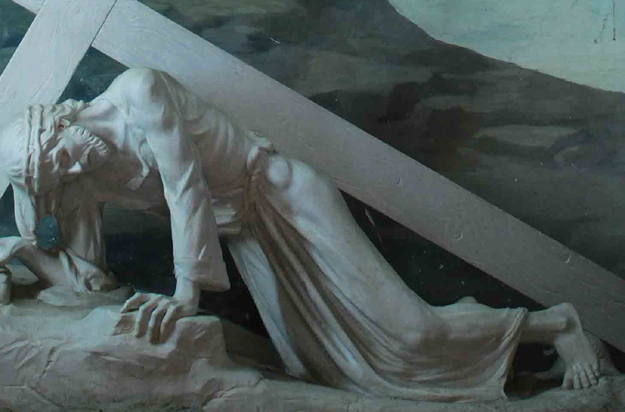 source (the following are from the same artwork)
The Third Station of the Cross…
You fall under the weight of the beam.
And it's not just those on the Via Dolorosa who see.
Therefore, since we are surrounded by so great a cloud of witnesses, let us rid ourselves of every burden and sin that clings to us and persevere in running the race that lies before us. (Heb 12:1)
But you couldn't…wouldn't…
rid yourself of our burdens.
You carried them and still do…
…when we let them go.
Recounting the journey of my 48 hour lenten fast…
The journaling of the fast began here – and if you'd like, you can follow the posts one after the other…to this one.
And our sin clung tight to you like paint drying on wood…
coat after heavy coat of scarlet hued paint.
Crushed to the ground by the weight of our sin…my sin…
You could not run the race set before you…
You plod and trudge…
trip, stumble…
collapse.
And angles look on…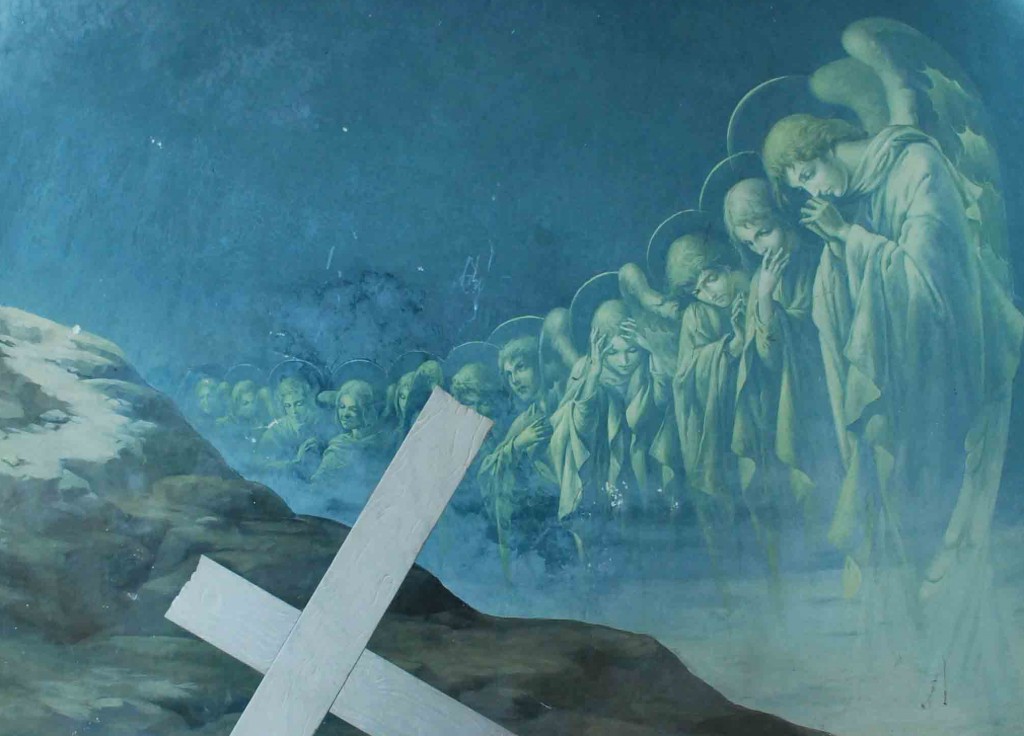 Disquieted. Prayerful.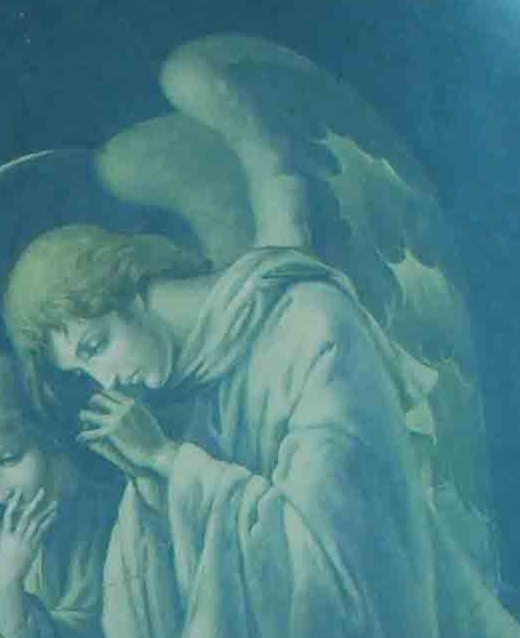 Dismayed. Unsettled.

Somber. Mournful.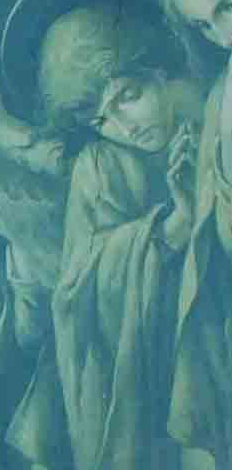 Distressed. Anguished.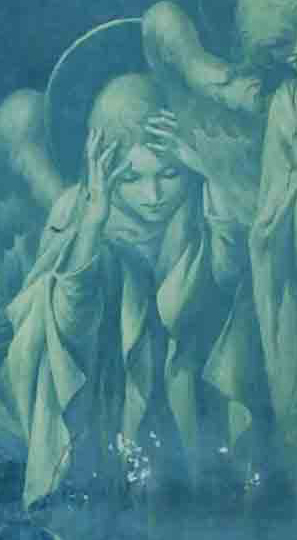 Eyes to heaven…or down at the ground.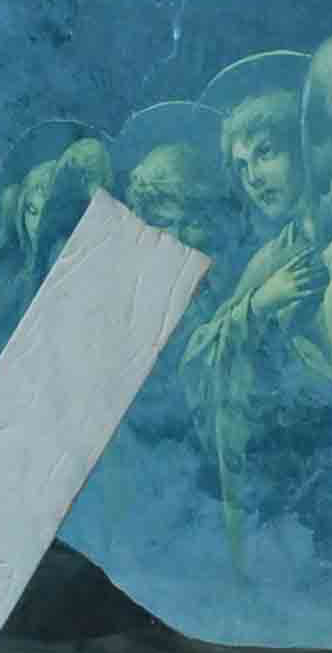 Tenderhearted. Heavy-hearted. Brokenhearted.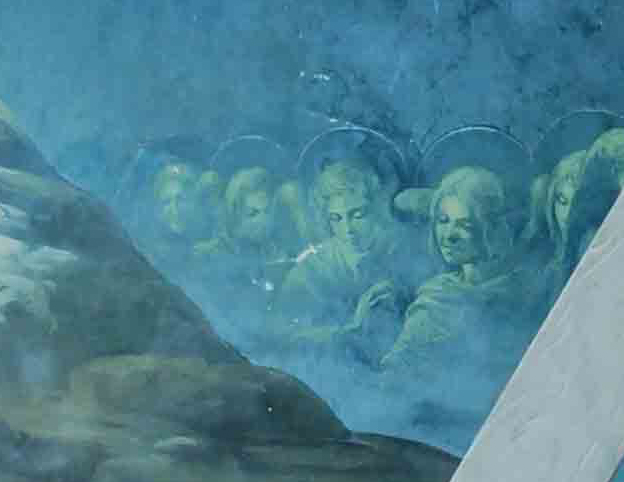 A host of angels…
a cloud…
of witnesses…
maybe the same ones that were so joyfully present at your birth…now beyond words deep in sorrow.
Some of Your disciples line the streets…
shamed because they can't show their emotion…
afraid that the crowd would trample them underfoot….
treat them as You were being treated.
I am…we are…so fearful of being ridiculed and despised.
The weight of sin pushes God down…
face to dirt…
fingers clawing at the ground.
Days without sleep…
no food…maybe no water…
having lost and losing too. much. blood…
splinters of wood tearing open previously closed wounds…
that crown…of thorns.
The human body can only go so far, and yours was meeting its limits.
But I see You…
You know You have a duty…
You push yourself up…
roll the beam to your shoulders.
You have to keep going.
Sometimes we just. have to. keep. going.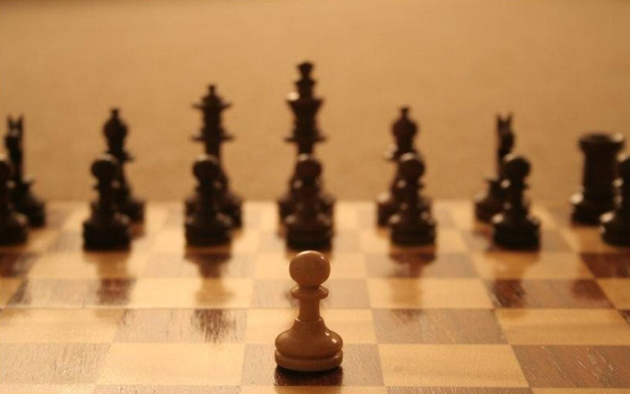 source
Tears roll down my face as I type.
So sad…this is so sad.
My God is real…
You walked the streets to Calvary…
willing spirit…weak flesh…like me…like us…
But without one drop of sin. (Heb 4:15)
We don't believe in a far-off, impersonal, theoretical, made up God.
It's the end of the Third Station of the Cross…
12 hours into my Lenten fast…
time for the Fourth Station of the Cross…
You come face to face…
with…
Your mom…