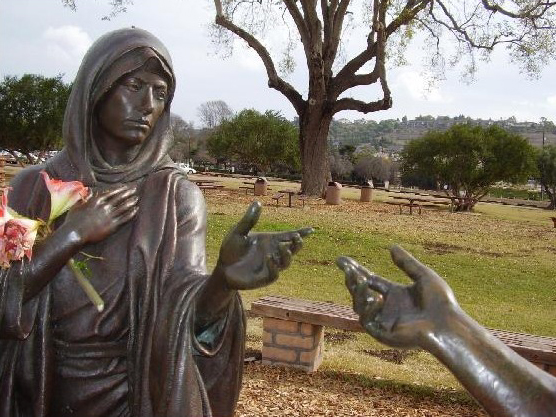 source
The beam on your shoulder, Lord…
crowds pushing you along…
whether or not your feet move…
and one face you knew from birth…
that face appears…
Your Mom.
It is the fourth Station of the Cross.
Mary sees the Savior of the world, true…
but a sword pierces her heart (LK 2:35)…
because it's her baby.
Mary beholds her son…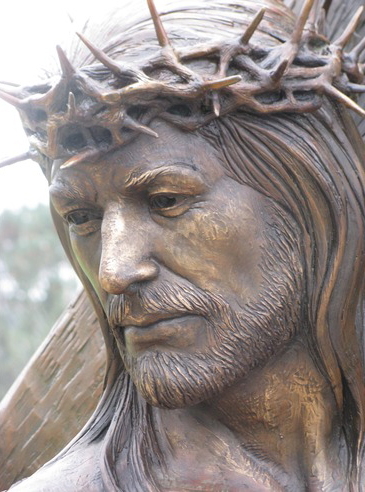 but a mama's child is always…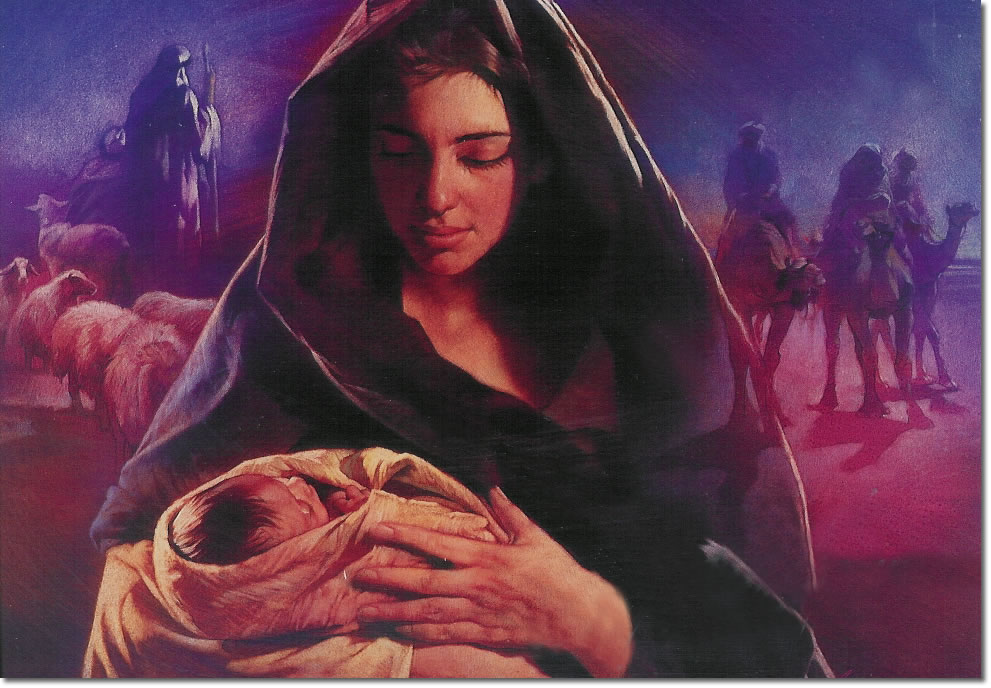 source
…her baby.
So why isn't this in the Gospels, this meeting?
Is it because there was no Matthew, no John, no Peter…
no apostle present to record it?
Were they nowhere to be found?
Then Jesus said to them, "All of you will have your faith shaken, for it is written: 'I will strike the shepherd, and the sheep will be dispersed. (MK 14:27)
Luke wrote a gospel.
He investigated…
interviewed the eyewitnesses…
but he was not one of the apostles…
he was a second generation Christian.
But Mary…
she was…
I think…
the very first Christian.
Could Luke find no eyewitness apostle account of this meeting?
Because…
in shadows…
in fields…
on boats…
the desert…
they were anywhere but here.
How many times had Mary asked God for this cup pass from her son?
Had she pleaded with the Father to find another way?
How could her baby save the world if he was dead?
And I think for a moment that Mary might have been angry.
But, no…I think, the woman who was so pure of heart…
that she was chosen by God to be mother of God…
she submits to the will of God.
Oh, the untold, unspoken communication…
between son and mother…
maybe a lifetime of words exchanged…
in just a few glances…
and maybe…
just maybe…
the mother of God gets close enough…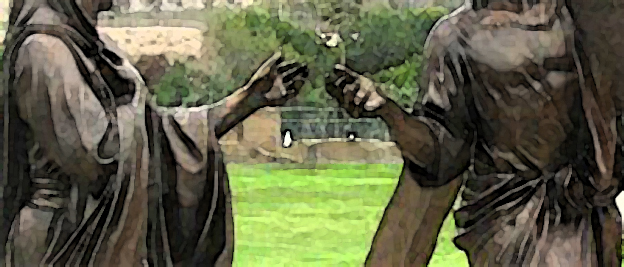 …to touch the hand of her baby one. last. time.
But not really the last time.
And next…
Our Lord needs help…
and help is provided…
though maybe not willingly.
Isn't that too often the case?
Please come back.