The 37th hour of my Lenten fast…
stomach like a tossed and foamy sea…
a thousand hammers pounding a rhythm in my head.
It draws me deeper…closer to Our Lord.
Just recovered from pneumonia, I can feel it lurking again. I need one more day to reflect on the 13th and 14th Stations of the Cross. But there will be no third day of fasting. I choose practicality over devotion.
Our Lord prayed for us…
"…they are not of the world, just as I am not of the world. I do not pray that You should take them out of the world…" (Jn 17:15)
Love doesn't spend all of its time contemplating on the mountaintop.
Although we are not of the valley, it's where we are called to live.
And I kidded a little with the God of all things…
"Lord, seriously…14?
I know my Bible numbers.
There should be 3, or 7, 12, or 49…
But not 14 Stations of the Cross!
I should stop at 12. Right?"
And I reached over for a book…and remember its story.
A cross country pilgrimage leading to a New Age bookstore on Melrose Boulevard in L.A. It was very chic, very spiritual, but not very Christian. The smell of books wafted through the air, and incense, and cups of tea.
It was a turn of the century (last) home…
two floors, fifteen small rooms…
in one of them, on the wall…was this…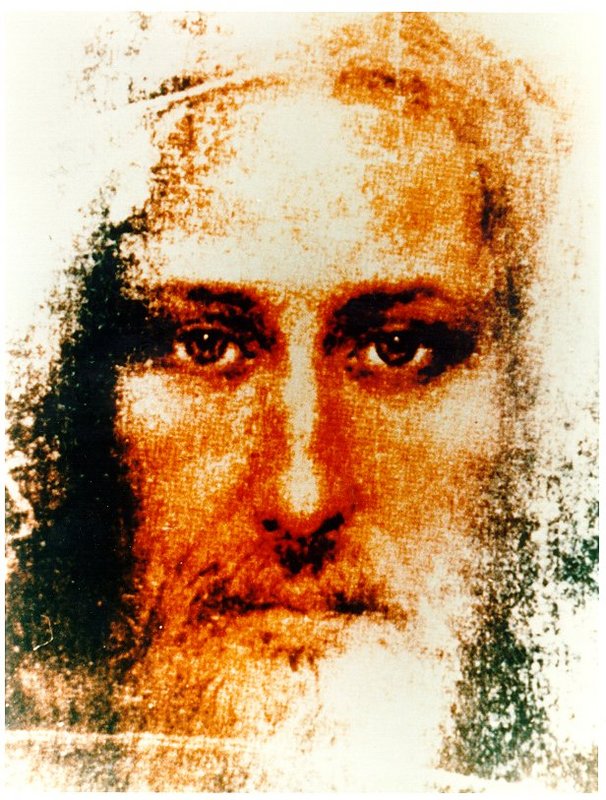 looking out lovingly on spiritual seekers…
so near to the Kingdom, but yet so far.
I sat with them for three hours gently debating the story of Jesus, the Cross, the Resurrection. At first there were two people, then a few more at a time, and soon about 25 people were in a circle around me.
As I was leaving, the store manager said,
"Wait, I have something for you."
At the bottom of a display case…
under a pile of dust covered books…
was this…
Inside, there was the haunting image at the top of the post.
The 12th Station of the Cross…
God.
Dies.
And remembering this, at the 42nd hour of my fast…
eyes drape heavy like lead…my throat is a roaring fireplace…
the thousand hammers in my head are now one. hulking. sledge.
I want to just give in, drift off, let my eyes close, rest.
And I wonder if this is something…
just the tiniest something…
of the way You felt, Lord…
as You said,
"It…is…finished" (Jn 19:30)
For the ransom of our life is so great,
that we should never have enough to pay it,
in order to live forever, and never die…
But God will ransom my soul… (PS 49:8,9,15)
As darkness encircled the light…
but only encircled it…
never overcoming it (Jn 1:5)…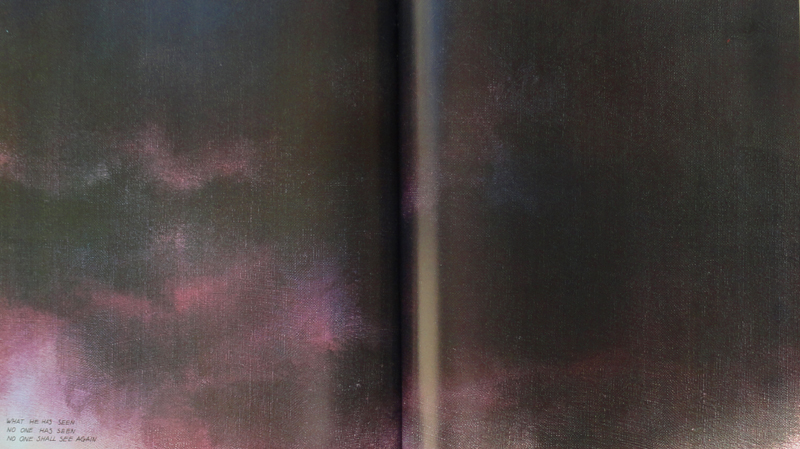 Lord, You are about to spend three "earth" days preaching to imprisoned spirits from the time of Noah. (1 PT 3:18) Who knows how much time passed in the place to which you descended.
The Crucifixion was heartless, searing, savage…
but how much more violent was the Evil One…
as you descended into his territory?
Love…
Dies…
for three "earth" days…
until…
Easter.