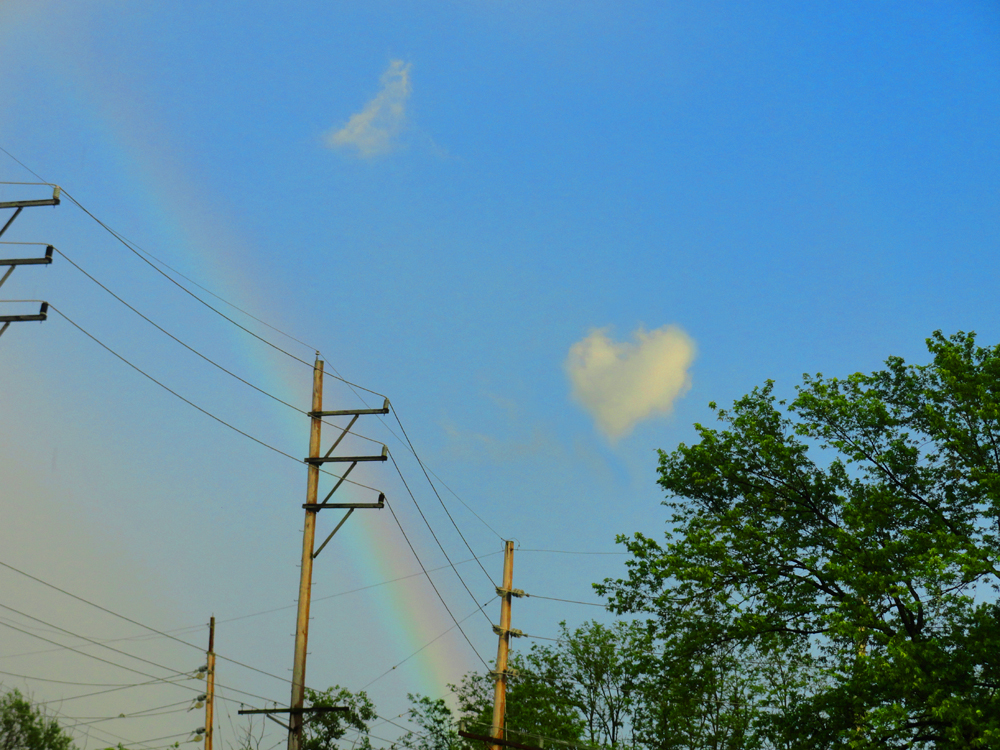 Sunday afternoon…
bright sunshine…
an earsplitting clap of thunder…
Laska the Love Kitty startles, ears back, tail down, feet wide apart.
He tiptoes to the window.
I go outside to get a better look.
It's clear skies in every direction…
except…
a violently churning storm cloud directly above…
lightning bolts flash from one side to the other…
illuminated both by their light and sunlight.
less than a second later, another crash of thunder.
Laska disappears from the window. ツ
Then a 15 minute downpour of sweet, cool rain…
the same duration as the devastating hailstorm of last week.
Then the cloudburst. just. evaporated.
Moments later I saw the rainbow begin to form…
At first it stood alone.
Then that tiny cloud at the very right of the picture, just above the trees…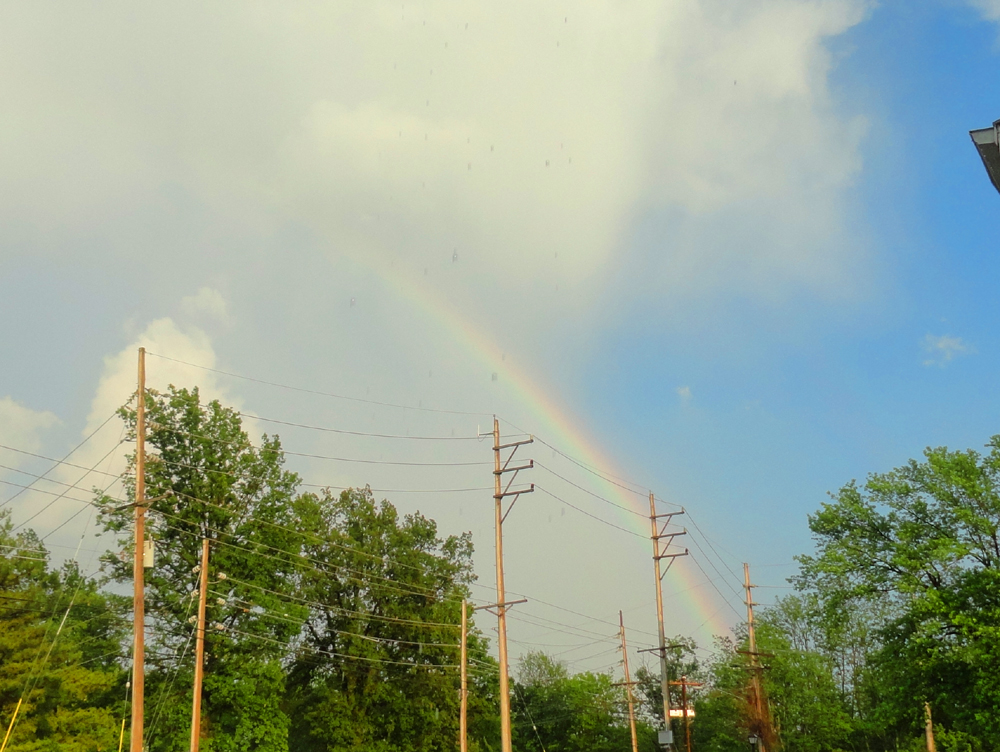 it began small and undefined…barely noticeable…
then drifted downward…
and gradually blew up…
into this…
Honestly!
A storm above me…
then a rainbow…
then a heart.
It was only later, looking at the bunch of pictures I took, that I noticed, in one of them…
a speck on the fringe of the cloud.
See…on the right side…about midway up…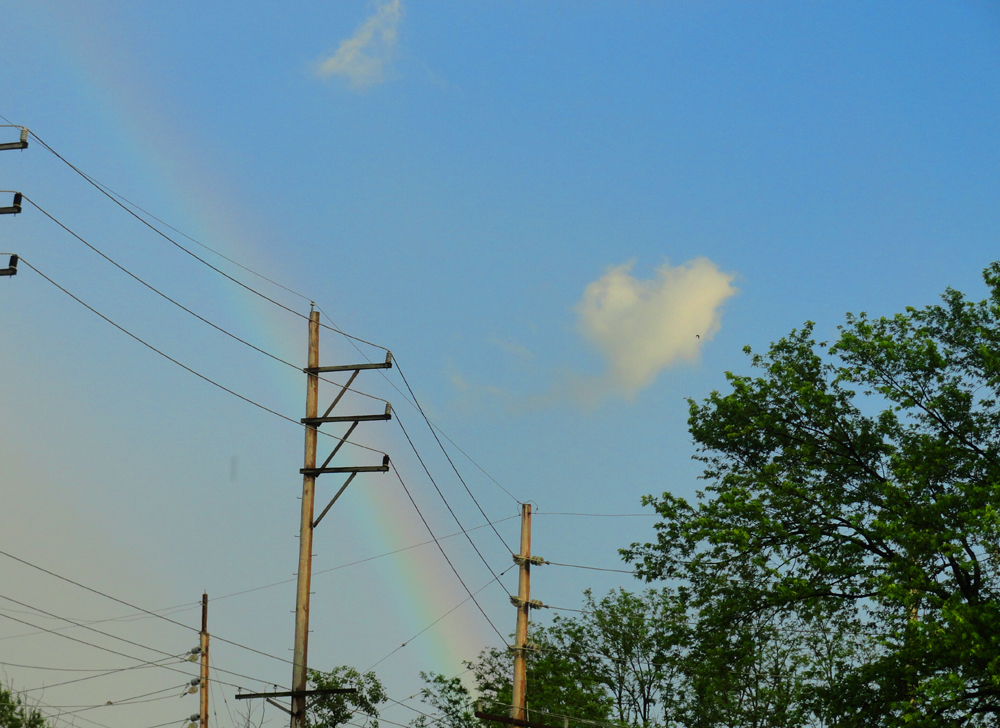 I tried to wipe it off, but couldn't. So I enlarged the picture.
It's an eagle, chasing the storm's updraft.
Oh so much more about that next time.
And it's Monday…and Monday's are for gratitude…counting thank you's…
and linking with Ann…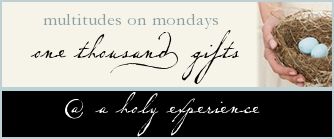 Thank you God
#895… for my rainbow, my cloud, my eagle.
#896… that You care enough to communicate to us in ways that we'll understand.
Like a mama stands over her baby, before the baby learns language…
and seeks to make sense out of the babel…and does…
not because of any great gift…except that of love.
God does the same, but not striving to understand what we have to say – but helping us understand what He's saying.
#897… that You don't need to do this…except…You choose to be more than just God, but Father…so You do.
#898… that You don't give up. You never give up. Always chasing after a lamb who is always off chasing after butterflies.
#899… that You eternally call our name…
until we and are found again…by You.
I've been trying to see with better eyes this week following the storm…
but I've been like an inconstant and barely twinkling star.
#900… that my (our) relationship with You doesn't depend solely upon our inconstant effort, but Your eternal love.
At a time I should be reaching out, I find myself isolating. That's the defense mechanism I learned in childhood, and remains my fallback when I feel threatened, or hurt.
#901… that You know, that when I'm hiding, what I want most is for love to find me.
This week no more hiding, even though I still want to.
I've even hid from you all since the storm, no reading, even no replying to your gracious comments.
This. Stops. Now.
Please forgive me.