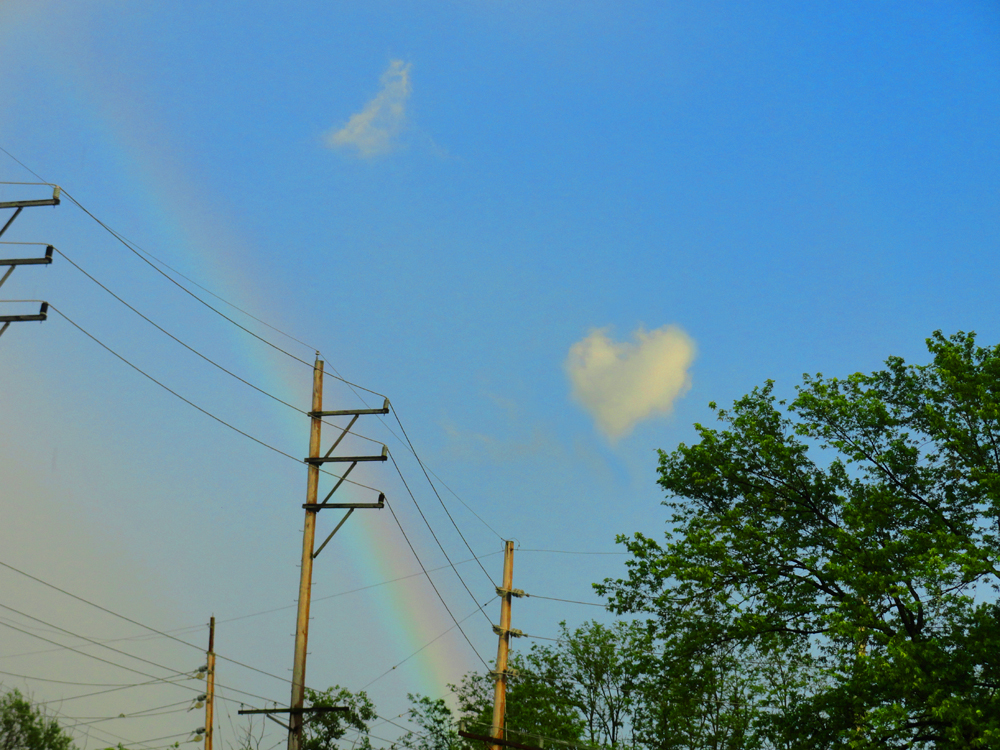 It's a real picture…from yesterdays post
about a real heart shaped cloud…
next to a real rainbow…
just after a real storm…
Almost as soon as the heart shaped cloud took form, it began to break apart. I then took another shot…and there is something there that my naked eye couldn't see…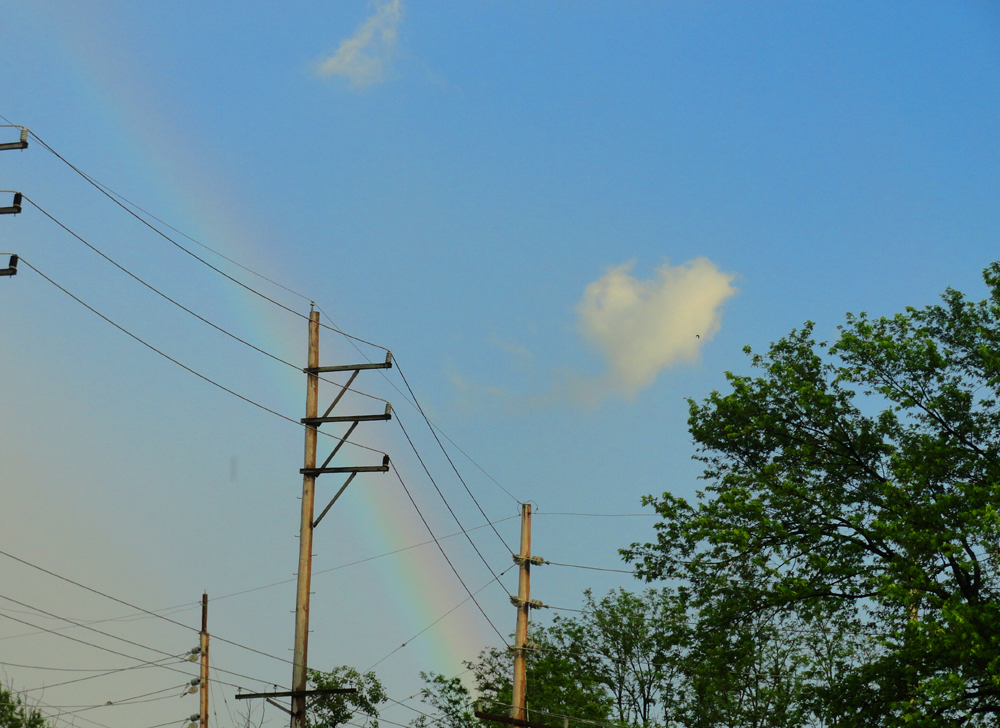 at first just a speck on the cloud…
then, once enlarged…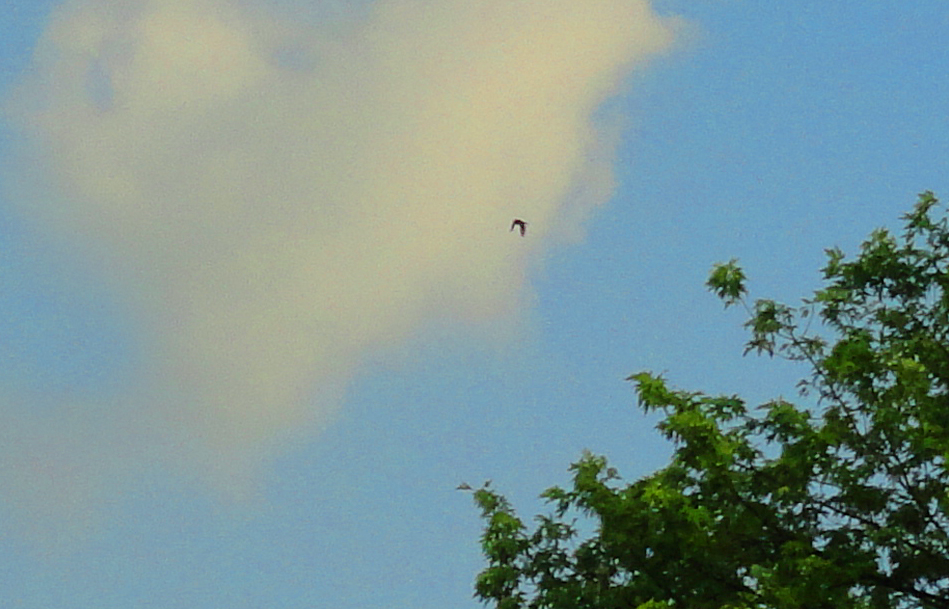 the speck turned out to be an eagle…
flying in front of the heart…
chasing after the thunderstorm.
I think the picture is a gift to be counted…
a parable of what to do in my life storm.
The rainbow whispers…
and the heart cloud too…
but today there's the storm…
and the wings of the eagle.
They that wait upon the Lord shall renew their strength.  They shall mount up as with wings of eagles.  They shall run and not grow weary, they shall walk and not grow faint. (Isaiah 40:28)
This eagle in the picture, it's not avoiding the storm, it has "mounted up" and is chasing after it.
Sparrows and robins flap their wings to fly…
constant fluttering propels them through the air…
and they hide, as best they can, from the storms.
Eagles are more glider than flier.
They mount up, at first flapping…
but then chasing after the storms…
surfing them like waves in the sky.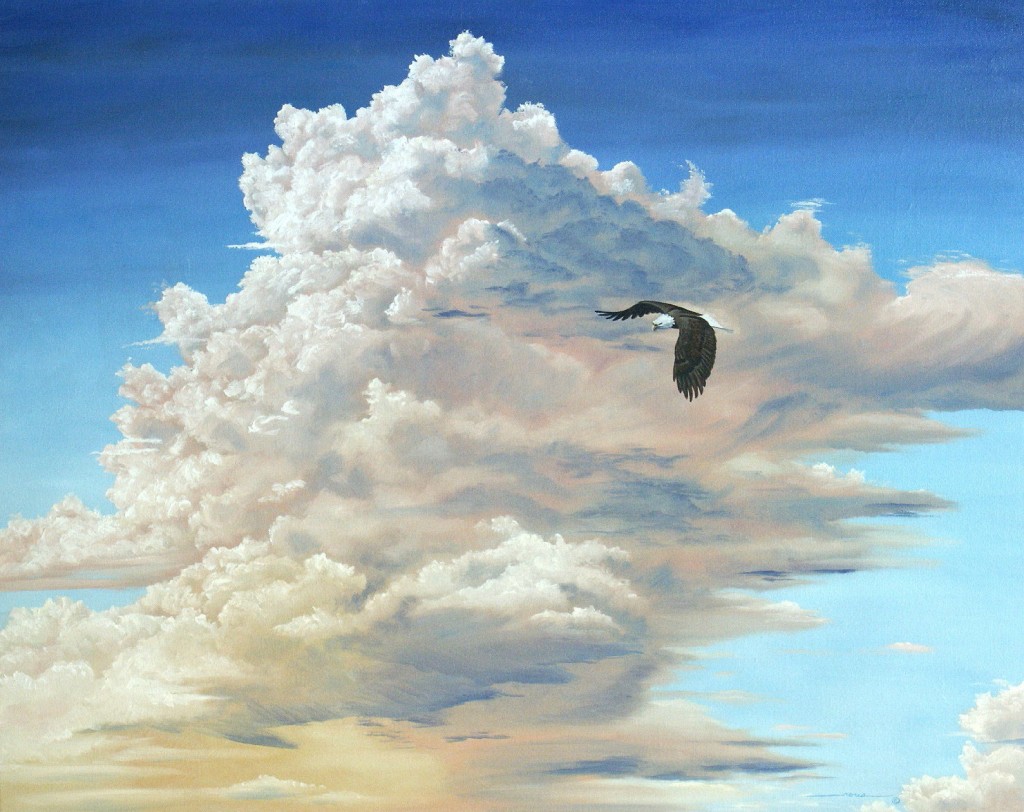 source
I learned this first nearly 20 years ago – but oh, how we forget.
Surrounding violent storms are some of the strongest upward air currents around. Eagles instinctively fly into the storm, knowing that the power of the storm's updrafts will elevate them to heights otherwise unreachable.
The storm has power.
The eagle steals it.
I'm in a storm…
you might be too…
and there are choices.
I (we) could try to escape or hide from the fury.
We can seek diversion (holy or unholy).
We can sleep (or not).
We can eat (or not).
But I think God would not have us waste our pain.
Sparrows and robins fly away from a storm.
They find some shelter, and ride it out.
They hide, and live to fly another day.
But Isaiah hints not at wings of songbirds, but wings of eagles.
Love yields to God, and steals power from storms.
There is sheer power within this trial…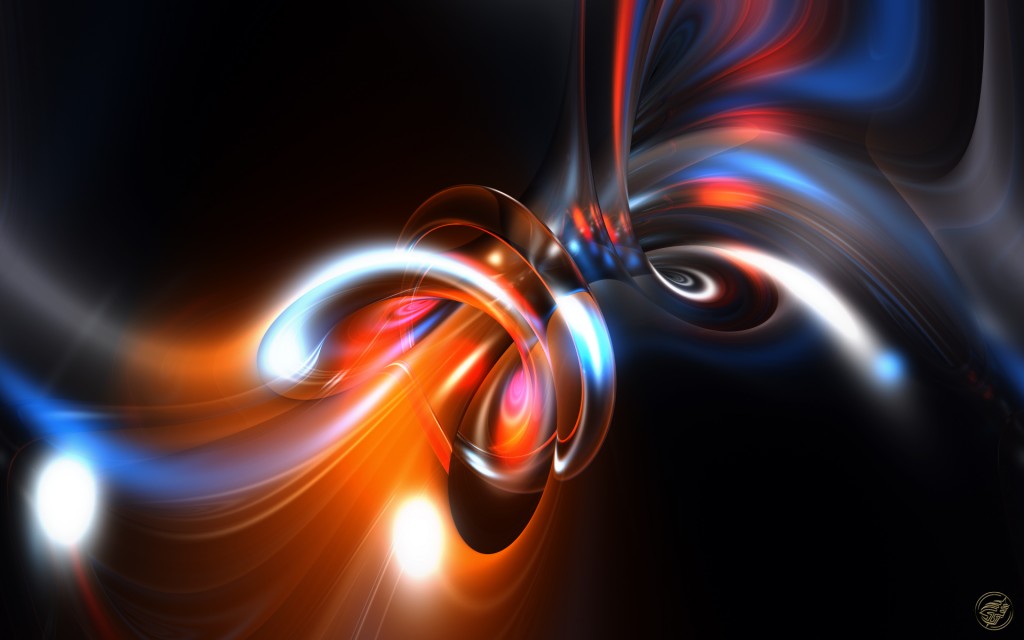 storm
if I see things with better eyes…
and yield to higher  power than the storm…
then I (we) can steal and use its power.
I'm looking hard, seeing with better eyes.
I know I'm not alone.
I know you have your storm too.
There is safety in numbers.
There is safety in Him.
There is power to steal from the storm.
There is more…please come back.